LawPRO said there was "real growth" in the proportion of claims from family law and wills and estates in 2018.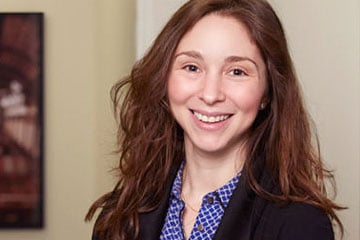 LawPRO said there was "real growth" in the proportion of claims from family law and wills and estates in 2018.
About 11.5 per cent of 2018 claims were wills and estates related while 8.7 per cent were related to family law, the Ontario professional indemnity company said in the May 2019 edition of its magazine.
"Growth in these areas may be caused by Canada's aging population, or dramatic changes in the value of real estate," LawPRO said in the report.
Joanna Lindenberg, an associate at de Vries Litigation LLP in Toronto, wrote an article on May 21 for the Ontario Bar Association on how estates and trusts practitioners, particularly solicitors, can avoid claims for negligence. In the article, she noted that a drafting solicitor owes a duty of care to both the client and intended beneficiaries of the estate.
In an interview with Law Times, Lindenberg says that with an aging and increasingly litigious population, the nature of wills and estates law particularly lends itself to potential claims.
"We see cases like this all the time," she says. "[Lawyers] should make sure they meet with the testator alone in the room, make sure their instructions are theirs and take very thorough and detailed notes. They should be meeting with the person making the will more than once — two or three times if necessary. If there is a drafting change from a previous will, they should explore why the change is being made and why now — confirm and verify. A lot of times we get the production of lawyers' files in the context of a wills challenge and none of those things are present."
She says that lawyers need to be on high alert for suspicious circumstances, such as a child exerting undue influence on an elderly parent or a sick person rushing to make changes to a will.
"Often, you see someone who seems a bit confused," she says. "The prudent thing is to send that person out for a capacity assessment. Those kinds of things aren't always done by lawyers, although they should [be]."
Lindenberg says PracticePRO puts out checklists for lawyers meeting with clients making wills and that she also finds the Law Society of Ontario's Six-Minute Estates Lawyer program helpful.
But, she says, lawyers — estates or otherwise — must also be constantly reading cases and blogs from other lawyers and industry professionals such as trust officers. For example, in 2018, LawPRO warned members to watch out for the potential of the Re Milne Estate decision.
"There are a lot of cases where you can see how the potential for negligence is present," she says. "That can help lawyers educate themselves on what to do and what not to do. Sometimes, in your own practice, you might not realize in the moment what you should have done, but when you read a case, the decision of the judge can make it quite obvious what the prudent course of action is in the circumstances."
Although there has been growth in other areas of the law, civil litigation and real estate were still the biggest areas for claims in 2018, in line with a 20-year trend, according to LawPRO. Real estate was the source of 27.8 per cent of claims while litigation caused 29.3 per cent of claims, and the number of claims in those areas was stable compared to the year-earlier period, the magazine said.
Other trends in the report included the gradual growth of claims related to inadequate investigation, an area that now comprises more than 21 per cent of claims. The proportion of communication-related claims, however, has steadily decreased over the past decade, the report said.
LawPRO also said in the magazine report that new lawyers "present lower claims risks than those with more experience."
"This may be partly due to new calls often having less responsibility over various files than their senior colleagues," the magazine report said.
The report also marked one year of leadership from new CEO Daniel Pinnington. There were 2,774 claims reported in 2018, compared to 2,757 claims in 2017 over the same period, the magazine said.
"[O]ur customer service department handled more than 56,000 calls and emails," wrote Pinnington in the report. "These interactions tell us that Ontario lawyers continue to face a wide variety of issues and challenges as they handle files and manage their practices."