Changes to no-fault eviction application process took effect on September 1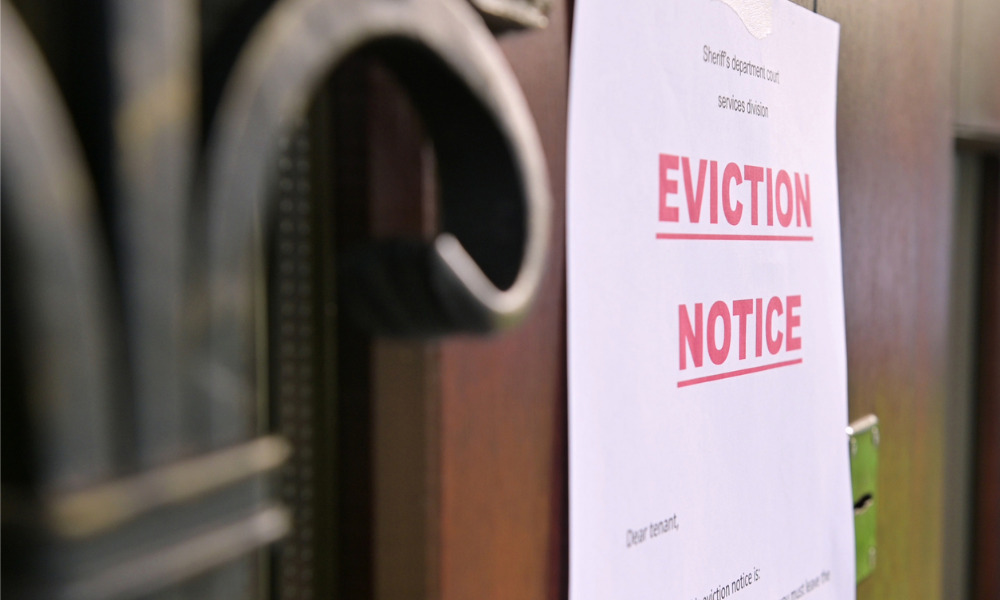 In a recent article, Community Legal Education Ontario (CLEO) discussed significant changes made to the no-fault eviction application process under the amended Residential Tenancies Act (RTA).
On September 1, the amended RTA made three changes to the application process that landlords must comply with for no-fault evictions. These changes have made it more onerous for landlords to misuse no-fault eviction applications. A no-fault eviction occurs when a landlord in Ontario asks a tenant to leave their unit − although the tenant has not violated the terms of their lease.
Several amendments to the RTA took effect on July 21, 2020, while others came into force on September 1, 2021.
The first change applies to landlords who want to evict a tenant so that they, a family member, or a caregiver can move into the rented unit. The person planning to move in must give the Landlord and Tenant Board (LTB) an affidavit or a declaration stating that that they need the unit for at least one year.
In the past, such affidavit or declaration was required before or at the LTB hearing. But the amended RTA requires landlords to furnish the affidavit or declaration upon filing of the no-fault eviction application so that tenants can prepare for the eviction hearing.
The second change pertains to the obligation of landlords to provide more information when they apply with the LTB to evict a tenant. The information goes on the eviction application, called Form L2.
The amended RTA requires landlords to include information about any N12 or N13 notices given to tenants over the last two years. A landlord gives an N12 notice when either they, a purchaser, a family member, or a caregiver want to end the tenancy and move into the rental unit. While an N13 notice is given when a landlord wants to end the tenancy to demolish the rental unit, do extensive repairs or renovations or convert the unit to a non-residential use.
The landlord is also required to provide details on the Form L2 about past notices, such as the address of the unit or units involved, the date of service of notice to the tenants, and the reason for the notice.
The third change under the amended RTA relates to the authority of the LTB to use information about the past N12 and N13 notices during eviction hearings. With this change, the landlord's history of evicting tenants can help the LTB determine the validity of a current no-fault eviction application.