On July 31, the Canadian government will require biometric information from travellers to the country from Europe, the Middle East and Africa. Travellers from Asia, the Asia Pacific and the Americas will be required to give the information starting Dec. 31.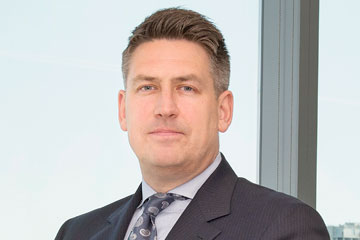 On July 31, the Canadian government will require biometric information from travellers to the country from Europe, the Middle East and Africa. Travellers from Asia, the Asia Pacific and the Americas will be required to give the information starting Dec. 31. Lawyers say this can create delays for those coming into Canada on business and there are potential privacy concerns for clients as the information is being shared with four other partner countries. Ontario lawyers need to be aware that the new requirements will alter the way in which people are able to arrive in Canada, they say.
The new biometric requirements will apply to anyone applying for a visitor visa, a work or study permit (excluding U.S. nationals), permanent residence or refugee or asylum status. There will be exemptions for visa-exempt nationals entering Canada as tourists who hold a valid Electronic Travel Authorization, children under the age of 14, people over the age of 79, U.S. visa holders transiting through Canada or those who have already provided biometrics for a refugee claim or application for a study or work permit.
Biometric data is valid for 10 years once submitted.
Brian Dingle, partner in the business immigration group in the Toronto office of Borden Ladner Gervais LLP and the firm's national business immigration focus group leader, says the changes will have an impact on his clients who work in film and television and could cause delays.
"If you're used to simply showing up in Canada and applying for a work permit, and if biometrics screening is down, you're sitting there until biometrics go back up," says Dingle. "It's been framed in a friendly way that it's going to make legitimate travel easier while protecting national security, but it's a big change from what we're used to."
Dingle notes that the United States has had similar measures for some time, but it remains unclear how the new biometrics program is going to play out, particularly given how many problems the Canadian government had when rolling out the eTAs in 2015 and 2016.
Shoshana Green, partner with Green and Spiegel LLP in Toronto, says the measures put Canada in line with other countries in the world when it comes to the collection of the data. Previously, names and basic information were collected with the advent of eTAs, but biometrics will mean fingerprints and photographs will now be required, including from travellers from countries that have visa-exempt status with Canada.
"The challenge is from the countries where you don't need visas, and now you need this additional step, there will probably be some heartache initially before the rest of the world figures it out," says Green.
Green notes that when the Canadian government brought in the eTAs, there was a fraught roll-out period of deadlines for implementation that kept getting cancelled or extended.
"Who knows what will happen with this?" she adds.
In the meantime, Immigration, Refugees and Citizenship Canada has announced that, by December, it will open additional Visa Application Centres in: Kigali, Rwanda; Stockholm, Sweden; Tel Aviv, Israel; Athens, Greece; Berlin, Germany; Lyon, France; Vienna, Austria; Antananarivo, Madagascar; and Cape Town, South Africa. Currently, temporary service points are being set up within the embassies of Stockholm, Athens, Berlin, Vienna and a leased commercial space in Lyon to collect biometrics in the interim.
"There are going to be lots of people in lots of countries without VACs in their location," says Green. "It's not so simple now to come to Canada. That will likely impact business visitors as well as tourists meaningfully much more than it has in the past."
Green says this requirement could impact the planning for international students, especially those coming from countries without a VAC in them.
"The international student market is so huge now that they really need to put that information out for those individuals," she says.
While some countries are used to requiring this information, such as Pakistan, there are many European countries in particular where this will be an added hurdle, according to Green.
Kris Klein, partner at nNovation LLP in Ottawa, says that while it appears the federal government has considered the privacy implications of this biometric information, he is concerned that the Privacy Impact Assessment has not been made public in the interests of transparency.
"If not the full PIA report, then a suitable summary would be welcome," says Klein. "In the end, however, the collection of biometric information, if done properly, is permitted in Canada."
The Office of the Privacy Commissioner says it has been consulting with IRCC and has received multiple PIAs for different phases and components of the biometrics project and expects an update to the PIAs for the collection of information from all visa and permanent residency applications.
"We understand fingerprints will be destroyed once a permanent resident is granted citizenship. This is a positive feature," says Tobi Cohen, spokeswoman for the OPC.
"It is also our understanding that the RCMP has the lawful authority to retain the fingerprints on behalf of IRCC and that, in doing so, strict security safeguards are to be maintained."
Cohen adds that the OPC has provided advice on the sharing of sensitive information for vulnerable individuals on the safeguarding of documents collected by private-sector VACs and that the criteria for sharing biometric information with other nations be developed carefully.
"We have asked that IRCC regularly evaluate and demonstrate the effectiveness of sharing immigration information in an automated and systematic fashion, as opposed to on a case-by-case basis, that the data elements to be shared are reviewed for necessity and that visa applicants are clearly notified that information, including fingerprints, will be exchanged with international partners," says Cohen.