Plaintiffs' counsel must be watchdogs for clients, says Thomson Rogers' Leonard Kunka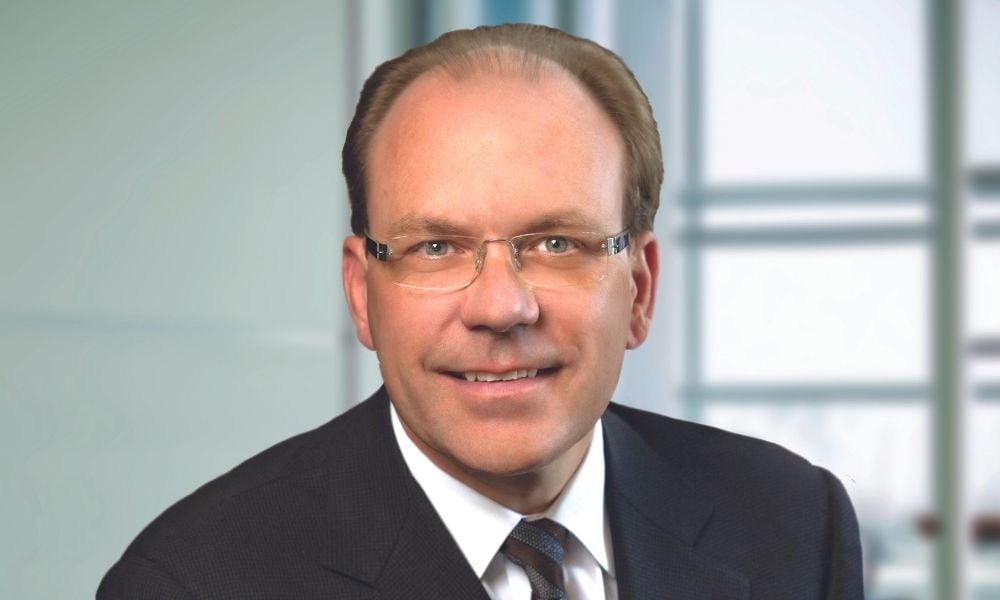 Sponsored article
In some cases the last bastion of protection for insureds is the Special Award, and Leonard Kunka, partner at Thomson Rogers Lawyers, believes it's something counsel who are acting for injured people should use to keep insurers in check.
Kunka advises his fellow counsel to "look more closely at situations where you believe the insurer has failed or repeatedly failed to follow the legislation when dealing with a particular claim, or where the Insurer uses the system against the injured person by trying to make it as expensive as possible to dispute a denial."
"That's an appropriate time for counsel to seek a Special Award. The Special Award is one of the few ways to even the playing field and protect plaintiffs in the face of accident benefits legislation that in large part favours insurance companies."
There are many ways insurers can treat their insureds unfairly, and unfortunately, it's something Kunka sees all the time: adjusters denying treatment plans or claims for benefits without proper support; consistent late payment of benefits; or waiting until the last possible moment to deny a claim and then requesting an assessment to further delay payment of a claim or treatment plan.
Kunka says it is a fallacy to suggest that an injured party can navigate the accident benefits system and dispute process on their own. "The process to dispute a denial is cumbersome and expensive, and it appears that some insurers deliberately use the system to make challenging a denial as expensive as possible, to discourage insureds from challenging denials." Under the current system, if a dispute goes to the License Appeals Tribunal (LAT), insureds are no longer automatically entitled to costs even if they're successful in their claim, which further stacks the deck against the insured. Many counsel won't take on those battles because the cost of taking a dispute through a LAT hearing often exceeds the amount in dispute. "If you don't get costs at the LAT, even if you win, you lose," Kunka says.
This issue is one Kunka feels strongly about, so much so he's been fighting a catastrophic impairment case for over 12 years. He can't think of many counsel who would have taken a dispute as far as Thomson Rogers has, but he "feels strongly that the insurer completely mistreated my client and they should be held accountable when they fail to follow the legislation and deny claims without proper grounds for doing so."
In Waldock v. State Farm the insurer took the position that Kunka's client wasn't catastrophic, even though Kunka says it should have been clear to the insurer on the medical evidence that he was. Kunka says the arbitration was a clear example of an insurer denying catastrophic impairment without proper support, and nevertheless forcing the insured to proceed with an arbitration to establish that his injuries were catastrophic. At the arbitration, the insurer continued to rely upon an insurer assessment which failed to apply the legislative test for establishing catastrophic impairment. The insured's catastrophic assessors outlined how State Farm's catastrophic assessment failed to follow the AMA guidelines, and failed to properly apply the test for catastrophic impairment. The arbitrator found Kunka's client was catastrophic, and highlighted the insurer's lack of proper support for denying the claim as well as the insurer's failure to call their catastrophic assessor as a witness to defend the insurer's denial.
Following the finding of catastrophic impairment, Kunka brought an application for a Special Award on the basis that i) the insurer had no good reason for denying catastrophic impairment, ii) the insurer relied upon a flawed report that didn't comply with the legislation and AMA guidelines, and iii) despite knowing that the insurer's assessment failed to follow the legislation, State Farm forced a seriously injured man through years of fighting to confirm that his injuries were catastrophic and that he was entitled to benefits based on a catastrophic designation.
Kunka's client was granted outstanding benefits arising from the finding of catastrophic impairment plus a Special Award of over $100,000, plus interest — but it's been another seven years of fighting as the insurer "appealed at every possible level, fabricating spurious arguments about the interpretation of the arbitrator's award, all in an effort to avoid having to pay the Special Award."
Kunka feels "the insurer's multiple attempts to appeal the award was consistent with their bad faith treatment of their insured, and indicative of their mindset that they can deny claims without proper foundation, and get away with it by making the process as expensive as possible for the insured."
After a final unsuccessful attempt to appeal the arbitrator's award to the Court of Appeal, the insurer paid part of the award, but is still arguing about the interest calculation.
Over the years the insurance industry has successfully lobbied to reduce the calculation of interest on overdue benefits from 2% per month compounded to 1% per month compounded, which has further diluted what was a significant check on insurance companies, Kunka notes. While insurers have a right to dispute claims, if they don't follow the legislation or they deny a claim for benefits or treatment that a court or arbitrator later finds was reasonable and necessary, the special award and interest are designed to deter insurers from denying claims without just grounds.
Injured people need income replacement benefits, medical and rehabilitation services or attendant care when they are trying to recuperate from an injury, not several years later, Kunka says, and it's appropriate that there should be a significant punishment for denying much-needed treatment or benefits unreasonably.
While he's sure the insurer in Waldock was hoping their insured would be frightened away by the cost or simply get tired of fighting, Kunka refuses to back down. There were appropriate grounds for the Special Award he notes, and while the legislation doesn't do enough to protect injured people, it has provisions in it to ensure plaintiffs are treated fairly "and we have to take insurers to task in appropriate circumstances."
"The only way to make insurers accountable — and hopefully get the legislature to correct some of the inequities in the system— is by having counsel push more regularly for Special Awards and by the LAT granting them when insurers have behaved improperly," Kunka says. "That's how things will change, and it's incumbent on counsel who act for plaintiffs to be the watchdogs."
This article was produced in partnership with Thomson Rogers Lawyers.