Photos and other information on a protected portion of an individual's Facebook page invoke privacy interests and will not necessarily be produced to the defence in personal injury litigation, an Ontario Superior Court judge ruled last month.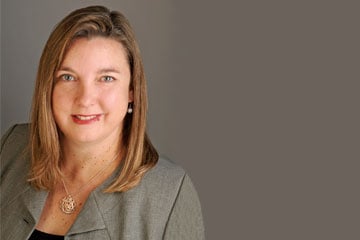 Photos and other information on a protected portion of an individual's Facebook page invoke privacy interests and will not necessarily be produced to the defence in personal injury litigation, an Ontario Superior Court judge ruled last month.
The judgment in Jones v. I.F. Propco issued by Justice Lynne Leitch last month is one of the most recent examples of trial courts being asked to decide between competing interests over information that has been posted on social media.
"The conclusion that users have a privacy interest in the private portions of their Facebook accounts is more persuasive than the conclusion that they do not because they shared the account with a number of their Facebook 'friends.' Users have the option of keeping their Facebook accounts entirely public. The plaintiff in this case did not," the judge wrote.
The defendants in Jones were seeking Facebook posts and comments from the plaintiff from five years before the 2014 incident until the present.
The plaintiff produced information from the public portion of her Facebook page dating back to 2012.
Leitch rejected the defence request, ultimately, on the basis of a lack of relevance.
"On this motion I have concluded that there is no evidence that the posts are relevant because the activities depicted in the photographs are not relevant to the extent of the plaintiff's physical limitations since the accident," said the ruling.
The decision is significant, however, says lawyer Maia Bent, because it suggests that permitting several users to access the private section of your Facebook account does not necessarily mean you are giving up privacy rights over that information.
"This is an area that is still not settled law," says Bent, a partner at Lerners LLP in London, Ont., who is not involved in the Jones case.
"A number of cases seem to be going to broader disclosure of social media postings as courts look at probative value versus privacy interests," she notes.
Colleen Burn, partner at Burn Tucker Lachaine LLP in Ottawa, agrees that there is not a consensus on the scope of social media information that should normally be produced.
"It is still a minefield that judges are grappling with," says Burn.
One of the factors in this analysis is the privacy setting of the individual on their social media, says Bent.
In her ruling last month, Leitch cited with approval the analysis in a previous ruling by Superior Court Justice Thomas Heeney in Stewart v. Kempster, that a general request for all information on the private portion of a Facebook user's account is not acceptable.
"It is unimaginable that a defendant would have demanded that a plaintiff disclose copies of all personal letters written since the accident, in the hope that there might be some information contained therein relevant to the plaintiff's claim for non-pecuniary damages," wrote Heaney.
"The defendants' demand for disclosure of the entire contents of the plaintiff's Facebook account is the digital equivalent of doing so," he stated.
At the same time, there can be a "fallibility" in putting too much emphasis on a user's privacy settings when deciding whether social media information should be produced to the defence, says Bent.
"More and more older people are on social media. They may be unfamiliar with these features," she notes.
Where there is consensus on the plaintiff side of the personal injury field is that clients need to be informed about the dangers of social media posts during the course of litigation and also to restrict access to the general public.
"We advise clients at the outset in the same way we might speak about surveillance," says Bent.
While the private portions of social media accounts may not necessarily be required to be produced to the defence, that is not a certainty, says Burn.
"The higher the number [of people with access], the harder the argument that this is personal. Make sure you know who is asking to be your friend. We encourage clients to think before they post. Think how it can be spun," she adds.
For younger clients, especially if the litigation is going to cover a longer period, it can be more challenging to convince them of the risks of social media activity.
"It is hard because this is the way they communicate. They can't have a five-year gap," notes Burn.
The defence will have done its own online investigation, and requests for the plaintiff's social media information are now standard, she adds.
"The list gets longer every discovery I go to," says Burn.
Meghan Walker, a lawyer at Will Davidson LLP in Oakville, Ont., says it is also necessary to be informed about the constantly changing technologies used by clients.
"There are so many social media applications. We have to make sure we are up to speed," she notes.
"For people new to social media, we tell our clients we are there to help," Walker says.
Even some applications such as Snapchat, where the content is only accessible temporarily, may still pose risks in litigation.
"You are more safe, but people can take screenshots" that can be preserved, says Walker.
While the plaintiff will have to produce some social media content in the normal course of discoveries, she explains that the litigation risks can be reduced.
"The problems happen when all of your posts are public," she says.
"If the client keeps everything private, then it also becomes more difficult for defence counsel to become aware of it."
In addition to advising clients about the risks of social media posts during litigation, it is essential that lawyers for plaintiffs conduct online research related to the defence, such as its experts and their qualifications, explains Bent.
"We search social media for every defence witness. You would be surprised what is out there," she says.