A rarely invoked procedural rule should be used more often to address the issue of late service of expert reports in civil litigation, said an Ontario Superior Court judge in a recent ruling.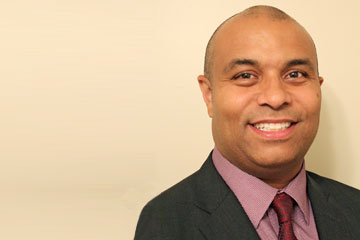 A rarely invoked procedural rule should be used more often to address the issue of late service of expert reports in civil litigation, said an Ontario Superior Court judge in a recent ruling.
Justice Duncan Grace is also calling on courts to do more to try to reduce what he describes as "unnecessary adjournments of long-awaited trials" as a result of expert reports not being produced in a timely fashion.
"An inflexible, unyielding preoccupation with the Rules of Civil Procedure is not appropriate," wrote Grace in his decision in Ismail v. Ismail. "However, a too casual approach fosters a culture of complacency which delays or extends proceedings to the detriment of the people the system is intended to serve. Expert reports illustrate the point," he added in the ruling issued Oct. 24.
"While better than nothing, cobbling together a schedule for the delivery of outstanding expert reports at a pre-trial is an unsatisfactory solution. The primary purpose of the attendance is to discuss resolution. How can the parties' lawyers advise their clients concerning settlement without knowing their case and the one they must meet," stated Grace.
"The solution starts with a procedural rule that is all too often ignored in this part of Ontario despite years of reminders that were initially gentle and are no longer so," he said.
The Superior Court judge stated that Rule 53.03(2.2) should be enforced by the courts in Ontario.
The rule states that "within 60 days after an action is set down for trial, the parties shall agree to a schedule setting out dates for the service of experts' reports in order to meet the requirements of sub-rules (1) and (2), unless the court orders otherwise."
The sub-rules referred to in that provision require a party that intends to call an expert witness to produce a report no later than 90 days before a pretrial conference is to take place. Any expert report in response must be served within 60 days of the pretrial conference.
Olivier Guillaume, who acts for the defendants in the Ismail proceeding, notes that Grace is correct that the procedural rule he highlights is rarely applied.
"He is right. The rule is there, but it is rarely used," says Guillaume, senior litigation counsel at Aviva Canada Inc. He also agrees that it is a beneficial tool to address the timelines around expert reports.
"They can be hard to work with; that is why they often get bent," says Guillaume.
He points out that it is not easy for the defence to provide its own expert report in 30 days after the plaintiff serves its report, if there is no advance information about that witness.
"This rule provides a process for the parties to talk to each other and come up with a timeline. Let's set a schedule so that trials will not be delayed," says Guillaume.
If expert reports are not served well before a judicial pretrial, it could also impact the efficiency of the trial itself, said Grace in his ruling.
"All too often, the tardy delivery of such documents results in trial estimates being grossly exceeded. The consequences should be obvious. The already high costs incurred by the parties increase. In cases involving juries, juror's lives are no longer simply disrupted, they are turned upside down. The risk of a mistrial increases. Judicial schedules must be rearranged. Other cases move further down the line. The hopes of the parties involved in them are dashed. Their cases are not reached when scheduled. An already creaky, if not cracking, system sags even more," writes Grace.
Lisa Pool, a partner at Sullivan Festeryga LLP in Hamilton, says the procedural rule suggested by the judge has essentially been forgotten.
"I have never seen that rule used in practice. But I think it makes a lot of sense. It may focus attention on a file sooner than a lawyer would otherwise. It also gives the court a much better idea of scheduling," says Pool, who is also a member of the board of directors of the Canadian Defence Lawyers organization.
There is a lack of uniformity in the courts in Ontario in terms of what lawyers are required to do related to scheduling of a matter once it is set down for trial, she notes.
"Certain courts, such as in Brampton, have a very detailed questionnaire that must be completed. That can be helpful," says Pool.
"In Hamilton, we have a very collegial bar. We will generally come to agreements on a schedule for reports informally," she says.
At the same time, she adds that any formal measure that can address delays in the serving of expert reports is worthwhile.
"Courts, even within a region, can set practice guidelines and a template," says Pool.
Earlier discussions, even if it is only to provide the name of the other party's expert and area of expertise, will assist the trial process and the defence in deciding if it is going to produce its own expert report. "Ultimately, you want the best evidence before the trier of fact," says Pool.
Grace made his observations in ruling on a motion related to a motor vehicle accident proceeding that is set for trial in April of next year.
He ordered the plaintiff to submit to an examination by a psychiatrist retained by the defence. The plaintiff's lawyer has already produced expert reports submitted by a psychologist.
The judge rejected the plaintiff's argument that the defence should be permitted only to retain a psychologist instead of a psychiatrist.