It's prudent to put potential defendants on notice as early as possible, says McLeish Orlando's Will Harding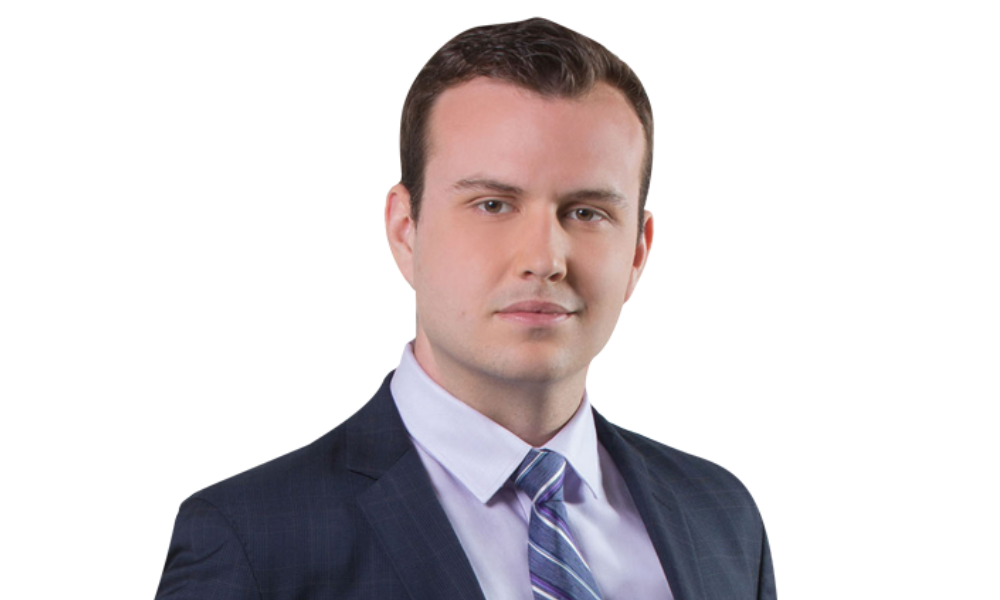 This article was produced in partnership with McLeish Orlando LLP.
Chris Davies of Insurance Business sat down with Jake Reeleder, VP of Solutions inc. to discuss recent changes in cyber coverage.
A recent Court of Appeal decision serves as a reminder for lawyers – especially plaintiff-side personal injury lawyers – about the importance of limitation periods and doing your due diligence early on in a lawsuit.
In Psaila v. Kapsalis, the Ontario Court of Appeal upheld a decision granting summary judgment and dismissed the action against the City of Toronto for failure to provide notice as required by the City of Toronto Act.
The case involved a motor vehicle accident that took place in 2015, but the City wasn't given notice of the action against it until 2018 and wasn't added as a defendant to the action until 2019 ­– well outside the municipal limitation period of ten days. The Act provides that if there is a reasonable excuse as to why notice was not given, and the defendant is not prejudiced in its defence by the delay, then the delay in notice is not a bar to the action. However, in Psaila the motions judge held that the plaintiff did not offer a reasonable excuse for why there was a delay in the notice to the City, and that the plaintiff had sufficient information from the facts of the case to put the City on notice prior to 2018. The motion judge allowed the motion for summary judgment in favour of the City, and it was upheld by the Court of Appeal.
"For lawyers the lesson is to do a thorough review, and if there's even an outside chance a party might be someone you want to include as a defendant it's critical you do so," says William Harding, associate at McLeish Orlando LLP. "It's much easier to let someone out down the road versus trying to bring them on later, outside a limitation period."
Given the facts of the case – the limitation period had lapsed not by a couple weeks or even months, but by years – Harding isn't surprised that the decision went the way it did, and says another takeaway is the importance of early production of documents. Whatever is available at an early stage, such as police files and witness statements, should be reviewed closely before issuing a claim and "whenever there's even the slightest possibility of negligence, it's prudent to put potential parties on notice immediately," Harding says.
For example, if a witness called the scene of the accident a dangerous intersection, add the City to the claim for the design of the intersection. There's the possibility the design is fine, but if you wait for more information the argument could be made that the information was available, there was no reason not to put the City on notice and you might be out of luck. In Psaila, there was ample time to add the City and even with the benefit of a "broad and liberal interpretation" of reasonable excuse, "there is no justification – it's a straightforward test," Harding says.
Step one is making sure you're considering all avenues on the case and not missing any potential defendants. For my practice, any file that I take on immediately has all limitations entered into the calendar, which provide reminders well in advance of the date. Lawyers have a duty to be as diligent as possible about complying with limitation periods and it's not enough to do it by memory, Harding notes. They're constantly changing – for example, the recent introduction of a 60-day limitation period for slips and falls on ice – and if one is missed, plaintiff-side lawyers should not rely on the courts siding with their clients and allowing the plaintiff's claim can proceed.
"Generally, it's all about good practice management and having structures and systems in place that allow you to be aware and maintain those different limitation periods," Harding says. "These laws and limitations exist for a reason, and you need to do all you can to be sure you're in line with them in order to do right by your client."
William Harding is an associate at McLeish Orlando LLP. His practice is dedicated exclusively to plaintiffs' personal injury and wrongful death cases.