Plaintiffs' bar, accident victims have 'virtually no timely recourse for justice'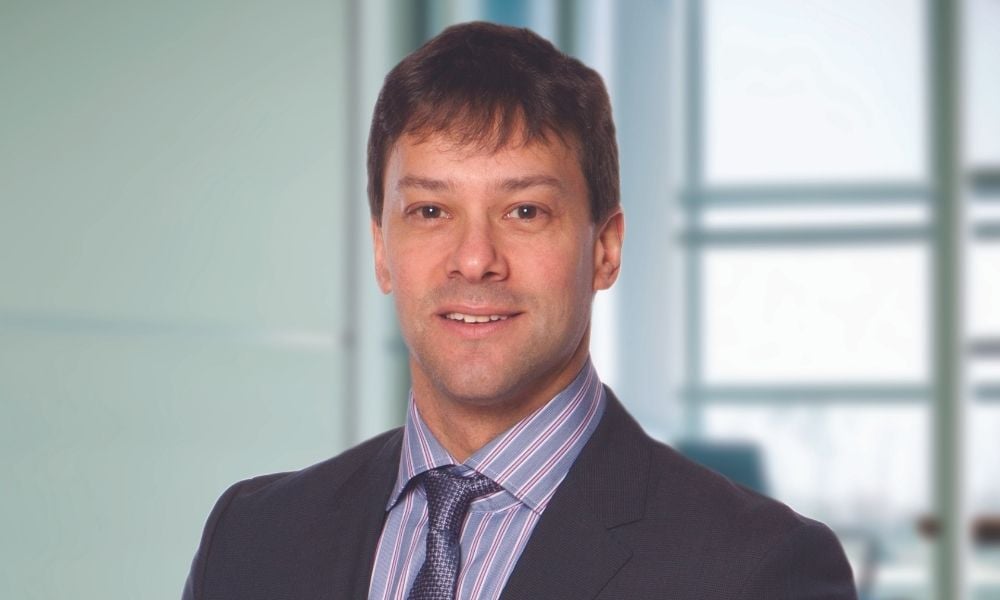 This article was produced in partnership with Thomson Rogers Lawyers
Mallory Hendry of Law Times sat down with Darcy Merkur, partner at Thomson Rogers, to discuss a recent Ontario Divisional Court decision and what it may mean for his clients.
A recent attendant care decision out of the Ontario Divisional Court gives insurance companies "ammunition to take aggressive and erroneous legal positions," says Darcy Merkur, partner at Thomson Rogers Lawyers.
In Malitskiy v. Unica Insurance, the Ontario Divisional Court ruled that accident benefit insurers are only required to pay the hourly rates set out in the legislation for professional attendant care services provided, at least when it comes to claims for accident that occurred prior to April 14, 2018. The issue is that many of the rates are under or close to minimum wage, and there are very few personal support workers willing to work for that amount of money. The market rate for personal support workers is between $28-$35 per hour and the form rates go as little as $14 or $15 an hour — ultimately meaning "nobody who's seriously injured and needs supervision is in a position to hire personal support workers and get them paid by the insurance company based on this decision."
"The Divisional Court essentially said the no-fault system is not meant to fully compensate accident victims for the help they need," Merkur says. "The only explanation is it's a contribution system — which it shouldn't be and wasn't designed to be."
Typically, personal support workers provide attendant care to a client as determined by the Assessment of Attendant Care Needs (Form 1), and bill up to the agreed upon monthly amount to the insurance company directly. But the Malitskiy decision says personal support workers don't get to bill up to the maximum — they need to have an apples-to-apples invoice that says they provided 16 hours of supervision which pays X dollars an hour, and can only get paid up to that amount per month. The decision's a problem, Merkur says, but a 2018 guideline from the Financial Services Commission says you can invoice on a monthly gross basis, at least for accidents after April 14 of that year. Therefore Malitskiy, which involves a case that predates April 2018, should not apply to any cases after that date.
Almost four years out, there aren't too many pre-2018 cases left to face this debate but it is a legal based debate "and now the second highest court in Ontario has weighed in on it in a binding way," Merkur notes. Already, he's heard through the grapevine that many insurers are taking the position that this Malitskiy decision applies to all cases — including cases involving accidents today. He wrote an article on the decision after a number of the companies that do home care reached out to let him know insurance companies have started denying payment. The insurers indicated they would send out a full explanation shortly, and the home care companies are expecting a letter saying the insurer believes the Malietsky decision applies to all cases despite what the April 2018 guideline might say. They'll likely argue that the court governs, the guideline's only relevant it's not determinative, so they're following the court, Merkur predicts.
Insurance companies have a lot of leverage — they control how benefits are accessed, they can stall and delay and even if the denial is incorrect it takes close to two years for a result through the dispute resolution system, at great financial cost to the victim. If insurance companies use the Malitskiy decision to deny claims, Merkur fears his clients won't be able to get professional help, their condition will deteriorate and they'll be unsafe. But unfortunately he doesn't have many good options available to help them, noting "the system is so insurer friendly it's offensive."
"I can start a dispute, I can get in line, I can complain politically but there are more votes in saving people insurance dollars," he says. "Insurance companies are well aware of the fact that the plaintiffs' bar and accident victims have virtually no timely recourse for justice — there's no teeth."
As a trauma lawyer, Darcy Merkur handles a multitude of complex, serious personal injury cases on behalf of accident victims and their families. He's built a reputation as an innovator in the field and passionately supports the rights of accident victims. Through his previous involvement with the Brain Injury Society of Toronto and the Brain Injury Awareness Month planning committee, he helps raise public awareness of the difficulties faced by head injury victims.