A group of personal injury lawyers with connections to Brampton, Ont. have indicated their support for legislative efforts to end "postal code discrimination" in auto insurance rate-setting.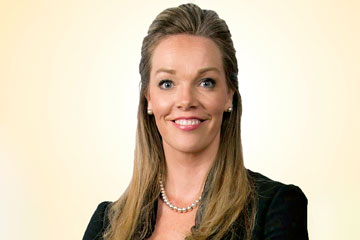 A group of personal injury lawyers with connections to Brampton, Ont. have indicated their support for legislative efforts to end "postal code discrimination" in auto insurance rate-setting.
A total of 28 lawyers from law firms with Brampton-area offices signed an Oct. 31 letter to Premier Doug Ford supporting private member's bill 44, the Ending Automobile Insurance Discrimination in the Greater Toronto Area Act.
"It's common sense that auto insurance should be based on how you drive, not where you live. But the reality is that people across the GTA are being forced to pay more simply because of where they live," it reads.
The bill, aiming to prevent residents of the GTA paying different auto insurance rates based purely on their place of residence, was moved at the provincial legislature by Gurratan Singh, the MPP for Brampton East and also the New Democratic Party's auto insurance critic at Queen's Park.
Signatory Meghan Hull Jacquin, a personal injury lawyer with Howie Sacks and Henry LLP, says supporting the proposed bill is a "no brainer."
"As plaintiffs' lawyers, we're always looking out for the little guy against big institutions," she says. "Fairness is key, and I don't think our clients should suffer by paying more for the same product because of where they live, when other factors are far more relevant in determining rates."
"It truly is discrimination based on criteria that have no justification I can understand," Hull Jacquin adds.
Savannah Chorney, a personal injury lawyer in the Brampton office of Sokoloff Lawyers, spearheaded the letter campaign in support of bill 44, and says she was moved to act after consistently hearing complaints from local clients over nine years of practicing in the area.
"It's a big issue for everyone who lives in these targeted areas, because the amounts are rather significant," she explains.
A study performed last year by Kanetix.ca, an online insurance rate aggregator, found that the average Bramptonian driver paid an annual premium of $2,268, approximately 72 per cent higher than the provincial average of $1,316.
In fact, no other city comes close to Brampton's average rates, which were 24 per cent higher even than the second placed municipality; Vaughan, Ont., where drivers could expect to pay $1,825 per year. Kanetix generated its results by using the same fictional driver — a 35-year-old with a clean record — to find insurance quotes for a 2014 Honda Civic, varying only the applicant's postal code.
One of the associates in Chorney's office recently discovered the impact first hand after moving out of Toronto to be closer to her Brampton workplace, and found her annual premium shot up by $1,200 as a result.
"It's crazy to have that kind of increase just because you moved house," Chorney says.
Singh's bill would have forced the Financial Services Commission of Ontario, which regulates how the province's insurers set rates, to approve only systems that treat the entire GTA as a single postal area for the purposes of risk classification, however, the proposed bill fell at second reading following a debate on Nov. 1.
Chorney is now pinning her hopes on a second private member's bill introduced by Progressive Conservative MPP Parm Gill, who represents the nearby Milton, Ont. riding.
His bill 42, the Ending Discrimination in Automobile Insurance Act, remains live, having passed first reading at Queen's Park on Oct. 15, but Chorney says it needs work before she and her colleagues can support it.
Gill's version applies to entire province, rather than just the GTA, but would only bar insurers from using factors "primarily related to the postal code or telephone area code" of the insured person as part of their risk assessment systems.
Chorney hopes a little co-operation across party lines can bring the language of bill 42 in line with Singh's failed version.
But both bills have met resistance from Pete Karageorgos, the Insurance Bureau of Canada's Ontario director of consumer and industry relations, who objects to any measure that would remove one of the few rate-setting tools insurers currently have at their disposal.
Instead, he urges modernization of FSCO's "stale and outdated" regulations, which limit how and when insurers adjust rates.
According to Karageorgos, most jurisdictions in Canada and around the world include geography as one of their factors when setting rates, in tandem with actuarial data and historical trends. He explains that each insurer in Ontario draws their own boundaries for the purposes of geographic risk assessment, but FSCO already limits them to a maximum of 55 groupings for the entire province. In addition, the rules prevent insurers from breaking down the City of Toronto into more than 10 geographic areas.
Insurers would be pleased to offer more individualized rates with the help of telematics data that assess the quality of the insured automobile's actual drivers, Karageorgos says, but its use is restricted.
"Insurance companies are only able to offer discounts based on that data, and not truly underwrite policies," he says. "If you've got three great drivers, your rates should reflect that. Conversely if you've got three bad drivers, you should pay more because there's a greater risk on the road."