Cases of defamation, intentional torts, professional negligence in healthcare may be exempt: OTLA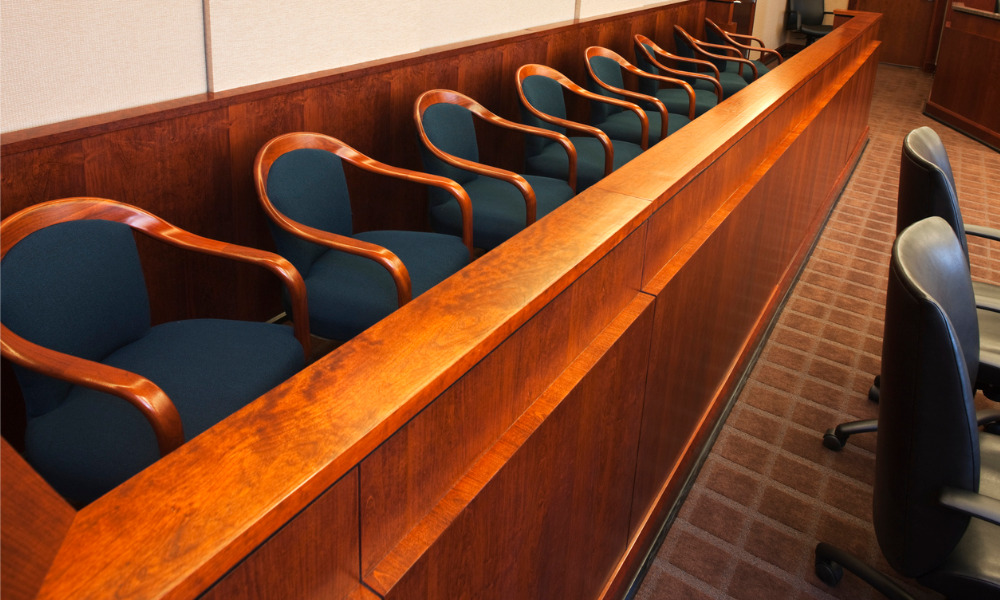 There are potential benefits to abolishing civil juries, subject to certain exceptions, in Ontario, according to one personal injury lawyer.
Doug Downey, Ontario's attorney general, addressed a letter to stakeholders last June, seeking their comments on potential amendments to the Courts of Justice Act regarding civil juries. Ontario is one of the last Canadian jurisdictions that allow parties to choose whether they want a civil jury trial. In the province, civil juries have already been removed for matters where the claimant is asking for $200,000 or less.
Writing as a guest author for the Ontario Trial Lawyers Association Blog, Mary-Anne Strong of Beckett Personal Injury Lawyers shed light on the issues that may arise in civil jury cases. Jury trials take much more time than judge-alone trials because extra effort and coordination are needed for the preparation of evidence, for the logistics of the jury, for the giving of opening and closing statements, for the interruptions that take place throughout the jury trial and for the review of all the evidence presented. Jury trials are also more costly and require more resources, Strong said.
Strong also pointed out how the law can be especially complex for juries involved in motor vehicle cases, where the juries are not informed of the laws and deductibles under the Insurance Act, which may impact the awards, and where the judge's decision may significantly vary from the jury's original verdict.
Strong emphasized how jury duty may impose burdens on jurors' jobs, parental duties, education and other areas of their individual lives. Such jurors do not receive compensation for lost salaries or childcare expenses and also do not receive payment for their first ten days of service. Jurors may also experience trauma when witnessing disturbing evidence in certain trials, Strong added.
Strong concluded that removing civil juries for most matters would free the jurors of these personal and economic challenges, refrain from consuming the court's time, promote timely access to justice and ease the financial burden on the judicial and social systems and on the parties involved.
"When parties are ready for a trial date, year long waits or more are not unusual," Strong wrote in the blog post. "The delay in accessing justice is only growing worse due to the necessary Covid -19 restrictions."
Strong also called attention to how civil juries have impacted personal injury claimants who suffer from injuries preventing them from working and who require healthcare that is not financed by the Ontario Health Insurance Plan. Such claimants rely on social assistance as they wait, sometimes for years, for their cases to work through the system, Strong said.
"Timely access to our court system is important to help ease financial burdens for injured members of the public and our social systems," Strong wrote in the blog post.
In the Ontario Trial Lawyers Association's submission to the attorney general published on June 15, OTLA called for the permanent removal of civil juries except when the matter concerns a public interest, community values or a person's character, including cases involving defamation, intentional torts, professional and institutional negligence in healthcare and the assessment and award of punitive damages.