How SPECT scans change the game for mild-to-moderate brain injuries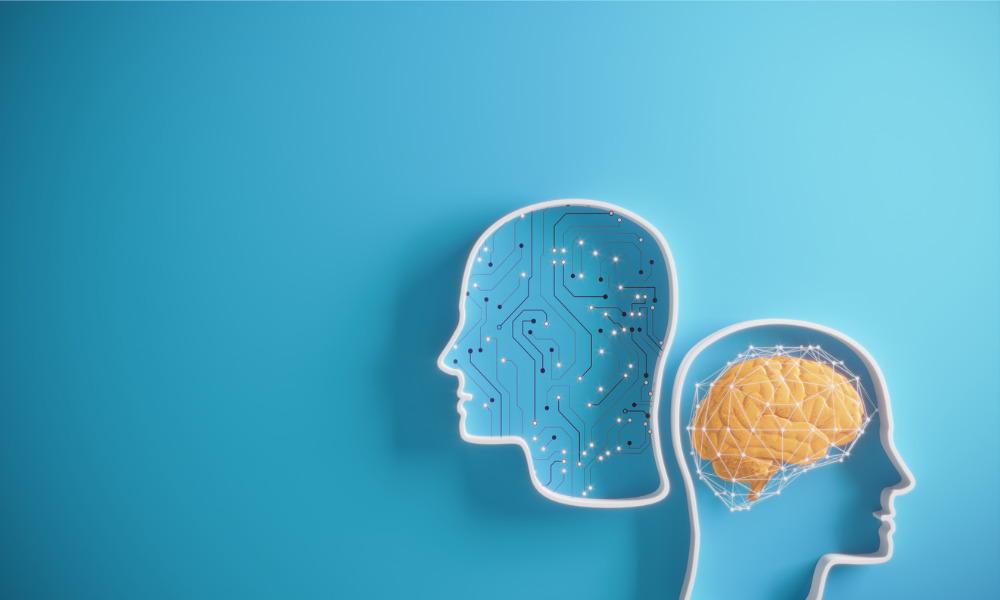 Sponsored article
David MacDonald, a personal injury lawyer at Thomson Rogers LLP, shares his experience in practice with brain injured clients and in revealing brain injury and the effects of brain injury. MacDonald relies upon brain injury specialists and increasingly upon diagnostic tests for brain injury. He states that MRI and SPECT scans are the primary tools he and brain injury specialist doctors rely upon. The SPECT scan, which has been a standard nuclear medicine technique since the 1980's and used by nuclear medicine with Procedural Guidelines published by the Society of Nuclear Medicine and Molecular imaging for Brain Perfusion SPECT since 1999, is helping visualize more and more brain injury survivors "invisible injuries."
SPECT (single photon emission computed tomography) which uses a tracer which concentrates more inside healthy brain cells and then escapes. By contrast, brain cells which are not healthy don't function as well and there is less blood flow. Abnormally low blood flow, both near the point of impact and affecting larger areas of the brain is the sign of of brain injury. These areas of injury and reduced blood flow can identify brain injury lesions caused by brain trauma, says MacDonald.
MacDonald states that brain injury physician specialists, neurosurgeons, neurologists and nuclear medicine specialists agree that CT and MRI should be used in a routine case to rule out the need for surgery where there is a brain injury, but when a CT or MRI is negative for lesions and brain injury symptoms persist, nuclear medicine specialists indicate that this leads to a role for perfusion SPECT particularly for mild TBI, he says, citing a 2015 white paper by Dr. Wintermark: "Imaging Evidence and Recommendations for Traumatic Brain Injury." This white paper also considered a previous exhaustive review of studies done in 2014 entitled "Clinical utility of SPECT in the diagnosis and treatment of traumatic brain injury." This study reviewed 71 articles involving 2634 subjects and was authored by Drs. Rob Tarzwell, a nuclear medicine specialist and psychiatrist, and his colleagues including Dr. John Thornton, psychiatrist, Dr. Muriel van Lierop and Dr. P. Cohen, nuclear medicine specialist. Their review of the 71 articles found that those studies showed improved lesion detection in SPECT compared to CT or MRI.
MacDonald, whose practice has focussed on representing catastrophic brain injury survivors for over 30 years, shares that the resulting reports and SPECT 3d images represent "positive findings" of brain injury by "medically recognized brain diagnostic technology." As such, car accident brain injury survivors who have CT, MRI or SPECT scans showing positive findings of brain injury, can then be assessed for catastrophic injury.
"If six months after their accident, or later, brain injury survivors need daily cuing, prompting and reminding to help them, they are "dependent" and meet the criteria to be deemed catastrophically impaired," MacDonald says. "We can then help the brain injury survivors apply for the funding for the care and rehabilitation they require to help them function."
In background, MacDonald states "nuclear medicine specialists help educate us to understand that brain perfusion SPECT is accepted as a test with 'diagnostic significance' by all medical imaging expert bodies on earth," citing Dr. Tarzwell. The European Association of Nuclear Medicine stated in 2009 that "SPECT has shown perfusion abnormalities in traumatic brain injury . . . prognostic for persistence of neuropsychological sequelae." The American College of Radiologists recommend CT or MRI as initial testing for anatomic brain injury and indicates "perfusion SPECT is potentially a complementary tool to conventional CT/MRI . . . to identify brain lesions (cerebral blood flow deficits) beyond anatomical imaging [CT/MRI]."
"In relation to brain injury, radiology is most regularly engaged to triage the patient in an emergency setting to determine whether surgery is or is not imminently necessary," MacDonald says to clarify why the nature of radiologists' engagement in triaging brain injury has left them without a lot of experience with SPECT.
Normally they rely initially on a brain CT and if a lesion is identified, an MRI would regularly follow. If neither showed a lesion or a bleed, brain surgery would not likely be imminently required. Also, radiology is designed to see anatomy or structure changes, whereas, instead, nuclear medicine is designed to see physiology — cells, molecules and chemical interactions. Just as radiology embraced the xray, CT and MRI to help them diagnose and better treat anatomical or structural injuries not visible to the naked eye but which, through xray, CT or MRI, showed anatomical or structural changes below the surface of the skin, nuclear medicine uses SWI weighted MRI (which can identify blood products suggesting injury) and SPECT scans to evaluate whether there is decreased blood flow to damaged areas of the brain for patients suffering from mild-to-moderate brain injuries.
"We know that even though surgery is not always required for those who suffer brain injury, many who suffer mild to moderate brain injury are left with life-long impairments. We can use MRI and SPECT to understanding the degree to which the injury is affecting the way in which the brain functions," MacDonald says. "The invisible injury, through SWI MRI and SPECT scans, becomes visible, showing us reduced blood flow, revealing injured brain cells unable to access blood oxygen and function properly and inhibiting recovery. This leads to reduced brain function, reduced executive function, reduced problem solving, fatigue, memory, and decision making in frontal lobe brain injury survivors. Some can't care for themselves, or family members, or return to work or school and need a lot of help."
MacDonald calls it a tough stat to know, but "we now understand that over 50% of those who suffer mTBI or concussion injuries are more likely to suffer chronic brain injury symptoms beyond the six-month period." When they need help caring for themselves or can't work they often need much more funding for their rehabilitation than $65,000 — the amount of accident benefits those involved in a motor vehicle accident are allotted for non-catastrophic injury. But through positive SPECT and if they are dependent on others for cuing daily more than six months after their accident, they are catastrophically impaired and are entitled to a maximum of one million dollars of rehabilitation, by demonstrating reasonable and necessary treatment and care needs, says MacDonald.
Specific to personal injury litigation in Ontario, MacDonald comments that SPECT scans help judges and juries understand there is a brain dysfunction aspect to mild and moderate brain injury that is provable and it can be determined when the history of where and how their brain was injured correlates with the areas of decreased perfusion. While the argument can be made that the SPECT alone can't determine exactly what caused the areas of decreased activity, when SPECT is used in concert with other radiological tools such as CT or MRI, which can rule out other disease processes or structural abnormalities, and the area of decreased function correlates with the way the injury occurred and the forces involved are understood, survivors have the opportunity to meet the balance of probability test, MacDonald notes.
He also states that "people who have previous history of brain injury or concussion are more vulnerable to greater functional problems from another brain injury, and tort and SABS decisions and principles support their right to obtain the necessary benefits and compensation for their increased needs on the principle 'you take the victim as you find them' and on the Monks principle that where there are multiple causes of the victim's impairment and the accident had a material contribution to the condition, the accident benefit insurer must pay for the condition."
MacDonald says, some hired guns and clinicians who haven't used SPECT in clinical practice in the last 15 years, and who aren't familiar with the the last 10 years of literature on the subject, including the articles above and the 2016 American Academy of Neurology publication "PET and SPECT in Neurology" concluding that SPECT and PET literature "has shown high diagnostic accuracy in a wide range of disorders, including dementia, brain tumours, epilepsy, parkinsonism, cerebrovascular disease and TBI" resist the SPECT scan for use as a diagnostic tool for brain injury, but he adds clinical experts who treat brain injuries and use SWI, MRI or SPECT scans every day help us to see and understand brain injury. He notes that judges and juries recognize their opinion as more up-to-date, relevant and correct. That said, most of the time he finds that, in helping his clients obtain benefits and compensation for their needs, adjusters and defence counsel bring a genuine desire to help severely injured people "who have these ongoing needs and whose mechanism of injury correlates with the ongoing problems they're having, once the brain injury is visualized through a SPECT scan."
MacDonald has collected an increasing number of cases where SPECT has been used in court and arbitrations, where the scans are received by judges, juries and arbitrators and accepted as helpful and probative tools used to aid in diagnosing brain injury, to reveal it and to help them understand the injury and treatment needs.
"Recognizing the physics and the significance of the many ton collision of blunt force of car upon car and how that force is transferred to the body, especially to the unanchored parts of the body that are fragile and how the head and brain are whipped around and the pudding texture brain careens into the hard, rough and abrasive surface of the inside of the skull, scraping against it, brain on bone, is shocking enough to a jury," MacDonald says, speaking to how he proves the brain injury in court. "When they are then shown the SPECT scan 3d pictures and how the brain, fragile enough that it can be vacuumed out of the skull, can now be seen in the pictures where we can see lesions, bleeds and areas of damaged cells which can't bring in blood to function, juries understand. And when they see in pictures that show how one half of the brain no longer looks or functions like the other and how in many cases the victim's brain no longer resembles a normal brain, it's all part of the reason why MRI and SPECT scan are bringing fact finders a greater understanding and acceptance of lasting injury, and helping them identify why and what treatment and care brain injury survivors need to make up for their damaged brain."