The statutory deductible for pain and suffering is ripe for reform, according to personal injury lawyers.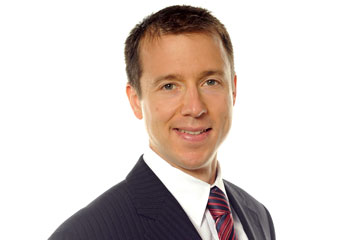 The statutory deductible for pain and suffering is ripe for reform, according to personal injury lawyers.
Kris Bonn, a lawyer with Trenton, Ont.-based personal injury boutique Bonn Law, is willing to concede that the deductible may once have made sense as part of the grand bargain that brought no-fault insurance to the province in the early 1990s.
"The idea was that you would reduce the recovery on the tort side in exchange for generous accident benefits," he says.
The problem, Bonn says, is that "the tradeoff has eroded and the pendulum has swung in favour of insurers."
When it was introduced, the deductible stood at $10,000, but by the start of this decade, it had hit $30,000. Since 2015, it has risen automatically in line with inflation, putting the current level just short of $38,000.
In the meantime, a series of cuts has been applied to Ontario's accident benefit regime, while the minor injury guideline has capped accident benefits for the vast majority of injury victims at $3,500. Accident benefits underwent their most recent major trim in 2016, when the provincial government reduced attendant care and medical and rehabilitation services for catastrophically injured victims to $1million from $2 million.
Combined attendant care and medical and rehabilitation services for non-catastrophically injured victims also went down, to $65,000 from $86,000, along with a two-year limit on non-earner benefits and a reduction in the standard duration for medical and rehabilitation benefits to five years from 10 years, except for children.
"The deductible has grown considerably, while benefits are shrinking considerably, which I find very concerning," says Rob Deutschmann, principal at Kitchener, Ont. firm Deutschmann Law. "While I appreciate quick access to medical benefits means better outcomes, when that amount is only $3,500 for most people, it's not possible to get adequate treatment and set yourself on the path to recovery."
Teena Belland, a personal injury lawyer with Tierney Stauffer LLP in Ottawa, says her clients are frequently shocked when she explains the statutory deductible to them early on in the process. She says some may be happier with the prospect if they felt they were getting good value out of their premiums.
"I'm not sure that it really saves anyone any money," says Belland, who adds that the ever-increasing level of the deductible may also incentivize insurance companies to drag out cases longer than necessary.
Deutschmann says many people are familiar with the concept of a deductible due to their experience with other types of insurance policies.
However, a recent survey he commissioned of more than 800 licensed Ontario drivers, carried out by Metroline Research Group, found that just 18 per cent knew about the province's statutory deductible for pain and suffering damages. Of those with some awareness, just 10 per cent believed it was over $10,000. In addition, a majority — 54 per cent of respondents — was against the idea of any such deductible.
According to Deutschmann, his survey, which also questioned respondents on other aspects of motor vehicle accident litigation, helps give lawyers in the field an insight into the thinking of the laypeople who appear on civil juries.
"Since we can't speak to jury members, even after a trial is done, I wanted to see what people thought about some different fact scenarios they might face as a juror," he says. "I'm also trying to educate people. They need to be aware of the extent of the deductible and, hopefully, they will act accordingly if they ever are called to sit on a jury."
But Bonn says ignorance of the deductible isn't confined to the general public. He says few lawyers outside the personal injury field are aware, and even some politicians he has raised the issue with have no idea what the amount of the deductible is.
"The details are on the government's e-laws website, but it's not exactly cocktail party conversation," Bonn says.
He says he would like to see the deductible scrapped, arguing that its aims are largely accomplished by the threshold test, which bars plaintiffs from any recovery in a tort case unless they can show a judge that they have suffered a serious and permanent impairment to an important physical, mental or psychological function.
If the deductible must stay, Bonn says, plaintiffs' counsel should at least be able to let juries know about its existence, as well as other restrictions in place on damage awards, such as the limit on past income loss at 70 per cent of gross earnings in tort cases and the cap on pain and suffering damages that limits awards to $381,000.
That amount has its roots in the 1978 Supreme Court of Canada decision in Andrews v. Grand & Toy Alberta Ltd., which set the upper limit at $100,000. Since then, the cap has risen at the rate of inflation.
Belland says provincial legislators could also consider lifting the cap or reducing the size of the deductible on pain and suffering awards. In addition, she says, insurance brokers could improve the situation for injured victims by informing consumers of their ability to reduce the deductible and restore some of the accident benefits cut in 2016 by paying a relatively small amount of additional premium.
"Unfortunately, people don't know about those options, and by the time they find out, it's usually too late," Belland says.