FOCUS ON PERSONAL INJURY - Plaintiff's lawyer says ordeal illustrates problems with old system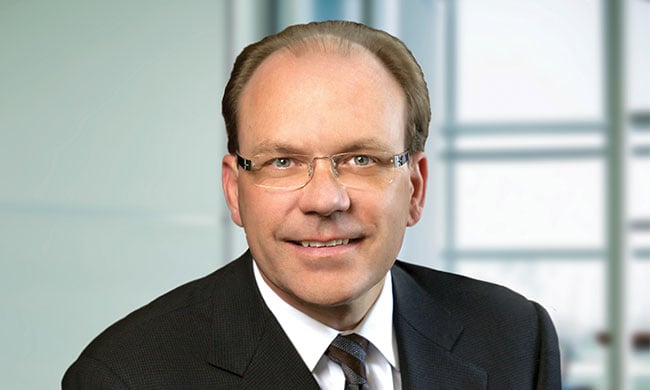 Eleven years after he was hit by a car and severely injured, the Ontario Superior Court has ruled in an injured man's favour, in a saga of appeals the man's lawyer says highlights the problems of Ontario's old dispute resolution process.
The journey of Waldock v. State Farm Mutual Automobile Insurance Company 2019 ONSC 6105 concluded Oct. 28, with a decision from Justice Lorne Sossin and a positive result for Thomas Waldock. Waldock's lawyer, Thomson Rogers partner Leonard Kunka, says his client's case demonstrates the problems with the old system: that insurers could drag out litigation for years, draining the insured party of resources. As of April 1, 2016, disputes over statutory accident benefits are to be filed with the License Appeal Tribunal. But Kunka adds the new LAT system is even worse for plaintiffs.
"Frankly, it's become even worse under the current legislation because now there are no costs that are paid or that a party is entitled to," he says. "It's built into the legislation that costs are not to be paid."
Kunka adds the LAT system is trending in the right direction. He says there is a provision in the legislation that allows cost awards in "certain circumstances" and recent LAT decisions have been "opening that up a bit because they recognize the unfairness of not providing for an insured person to recover their costs when an insurance company is taking an unreasonable position."
On March 25, 2008, Thomas Waldock was helping stranded motorists on the side of the road in Bracebridge Ont., during a snowstorm. Coming over a hill, another vehicle lost control and pinned him against the back of their car. What followed was more than a decade of fighting with his insurer, State Farm Mutual Automobile Insurance Company.
Initially, the dispute concerned whether Waldock's injuries were catastrophic, which the insurance company's assessment had deemed wasn't the case. Kunka says the insurer was relying on an injuries assessment which didn't take into consideration that Waldock's injuries would continue to deteriorate, causing more problems in the future. Arbitrator Knox Henry disagreed with State Farm, finding Waldock to be catastrophically impaired. State Farm appealed.
The file went to the Director's Delegate, who sent the issue back to Arbitrator Henry. On Nov. 16, 2015, Henry ordered $361,520 for attendant care, housekeeping and home-maintenance; bill of costs for $125,435; $45,824 for disbursements and a special award of $108,456. Henry included the special award because he found State Farm had unreasonably withheld or delayed benefits payments.
"Since that time, it's been sort of a never-ending saga of appeals by State Farm, trying to eventually get rid of that special award," says Kunka.
On December 11, 2015, State Farm appealed Henry's expenses ruling. And "several motions followed the notice of appeal, resulting in a judicial review application being launched by Waldock," the decision states.
In October 2016, Superior Court Justice Anne Molloy heard the application, found judicial review was premature, partly because Arbitrator Henry was yet to make his finding on a motion for clarification of the expenses. Henry released his decision in May 2017, clarifying the expenses and State Farm appealed the clarification decision, which the parties agreed would be heard at the same time as the appeal on Henry's expenses decision. The file then went to Director's Delegate Edward Lee.
With Lee, State Farm's arguments succeeded. Lee found attendant care and housekeeping benefits awarded by Henry weren't properly before him and Henry erred in law by finding Waldock entitled to them. Lee found State Farm wasn't notified these issues would be determined and so the insurer was "denied natural justice," said the decision. Lee found Henry erred also by awarding benefits without a "proper evidentiary record," without "providing adequate reasons" and didn't apply the "relevant legal test" in their determination, said the decision.
As to the special award, Lee also found that was not properly before Henry and Henry's unilateral raising of the issue was a breach of jurisdiction. Even if he had jurisdiction, he didn't hear evidence on the point and didn't provide notice to State Farm, Lee found. Lee also found Henry erred in granting hourly fees and expenses over the maximum allowed under the relevant legislation.
Waldock then applied with the Superior Court for judicial review, seeking an order setting aside Lee's appeal order and restoring Henry's rulings. The case then went before a panel of Divisional Court judges, Justices David Corbett, Douglas Gray and Lorne Sossin.
With Corbett and Gray concurring, Sossin found it was unreasonable that Lee found Henry lacked jurisdiction to consider the special award. Sossin also found Lee was wrong in his position that State Farm was denied procedural fairness. State Farm chose to contest Henry's jurisdiction on the special award rather than contest its amount — so, Sossin said, State Farm couldn't argue they were denied opportunity to contend the issue.
Sossin set aside Lee's finding on the special award and concerning attendant and housekeeping benefits. Sossin found "the only aspect" in which Lee correctly found error in Henry's decisions concerned the costs award, which he ordered to be revised. Sossin granted the judicial review. In the decision, Sossin writes that "given the complex and long procedural history of this matter," he saw no reason to send it back to another FSCO delegate, as after over a decade since Waldock's accident, "delay of this nature in a case of this kind is difficult to justify and further delay would be unacceptable."
State Farm can seek leave to appeal the decision to the Court of Appeal, says Kunka.
State Farm was represented by Talaal Bond and Saro Setrakian of Matthews Abogado LLP, who declined Law Times' request for comment.