Connection should be top-of-mind when projecting future care costs, says McLeish Orlando's Brandon Pedersen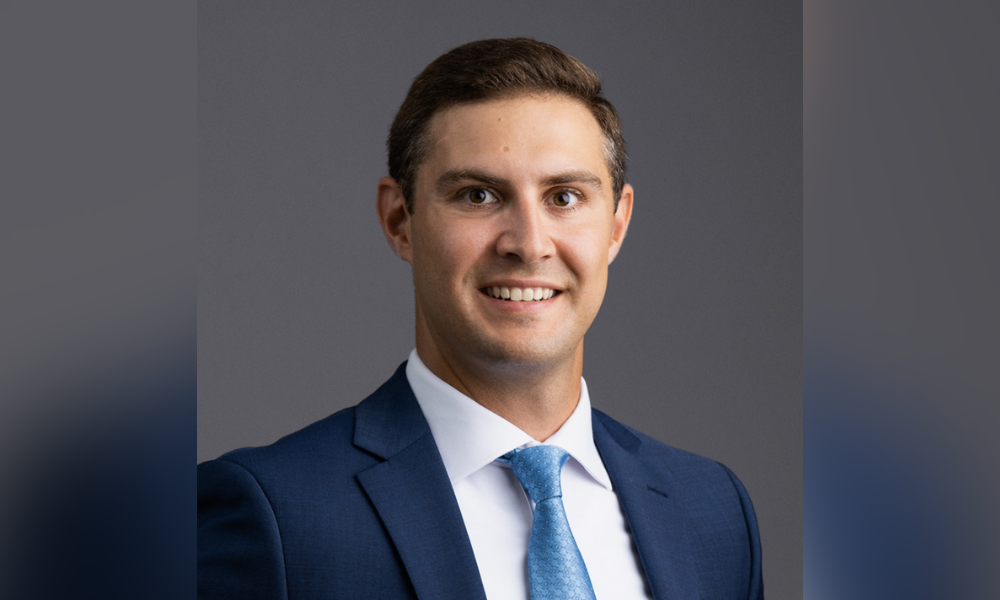 This article was produced in partnership with McLeish Orlando LLP
Mallory Hendry of Canadian Lawyer sat down with Brandon Pedersen, associate at McLeish Orlando, to discuss best practices when dealing with a client who has suffered a traumatic brain injury.
A growing body of research links traumatic brain injury (TBI) and the onset of dementia or Alzheimer's, and plaintiff-side personal injury lawyers dealing with clients who have suffered a TBI should keep that in mind when projecting future care costs, says McLeish Orlando LLP's Brandon Pedersen.
"It's important that consideration is given from the outset of the case because the added cost of caring for someone with dementia is enormous compared to somebody who doesn't have it," says Pedersen, associate at the firm. "It's critical that everyone, from lawyers to treatment providers, are attuned to the risk of the individual developing dementia in the future."
There are a multitude of impairments that arise from TBI, with things like concussion symptoms, memory issues or sensitivity to light and sound, often becoming apparent soon after the head trauma. While doctors are understandably most concerned with those symptoms immediately after an injury, in light of the research showing long-lasting effects of TBI which may lead to a degeneration of the brain, it's critical any treating doctors also consider those implications.
"It's not immediately recognizable through discussions at the time of injury and dementia or Alzheimer's often won't set in until after the resolution of the client's claim," Pedersen says. "Determining the future possibility requires thorough diagnostic testing, as it's very difficult to predict what 10, 20, or 30 years down the road looks like in terms of somebody's cognitive health."
There have been a number of decisions over the last 10-15 years – including Matthew v. Tattrie, 2009 BCSC 263O'Connell (Litigation Guardian of) v. Yung, 2010 BCSC 1764,Clost v. Relkie, 2012 BCSC 1393, Wong (Litigation Guardian of) v. Towns, 2015 BCSC 1333, Sangra v. Lima, 2015 BCSC 2350, Foniciello v. Bendall, 2016 ONSC 1119, Weaver v. Pollock, 2018 BCSC 531, Hummel v. Jantzi, 2019 ONSC 3571 and He v. Meloche Monnex, 2022 ONSC 974 – that illustrate courts in Canada have recognized that those who have suffered head trauma, including mild traumatic brain injuries, are at an increased risk of developing dementia. Courts have accepted evidence linking head trauma and a greater likelihood of developing dementia from experts such as neuropsychologists, neurologists, psychologists, physiatrists and physicians with specializations in physical medicine and rehabilitation. Expert reports involving extensive in-person interviews with the plaintiff, interaction with them over time and the inclusion of collateral interviews are looked upon more favourably by judges, and the court also requires evidence considering pre-existing risk factors such as previous health history, familial predisposition and any other relevant health and lifestyle habits.
Based on the link between brain injury and disease, courts have awarded contingent costs for the possibility that a person may eventually require 24-hour attendant care services, medications, nutritional supplements, occupational therapy, rehabilitation therapy or to be placed in an assisted living facility. In Lima, for example, the Court awarded a contingent cost award of 25% of the future care costs because, although the risk of Alzheimer's was assessed at only 4-5%, the economic consequences of such an outcome would be significant.
"It's important for plaintiff lawyers to keep all of these factors in mind when considering a client's future and health down the line," says Pedersen. "Projecting the need for care is the biggest thing to consider in these cases."
When he was a young boy, two of Brandon's family members were killed in a motor vehicle crash caused by a negligent driver. This motivated Brandon to pursue a career as a personal injury lawyer so that he could advocate on behalf of others affected by negligence. Brandon's practice is dedicated exclusively to plaintiffs' personal injury, and he has successfully argued for his clients at the Ontario Superior Court of Justice, the Ontario Court of Justice, the License Appeal Tribunal, and the Social Security Tribunal. Brandon is a member of the Ontario Trial Lawyers' Association, the Toronto Lawyers Association, the Ontario Bar Association, Canadian Bar Association and the Law Society of Ontario.