Case arose from plaintiff's alleged slip-and-fall incident on defendant's icy premises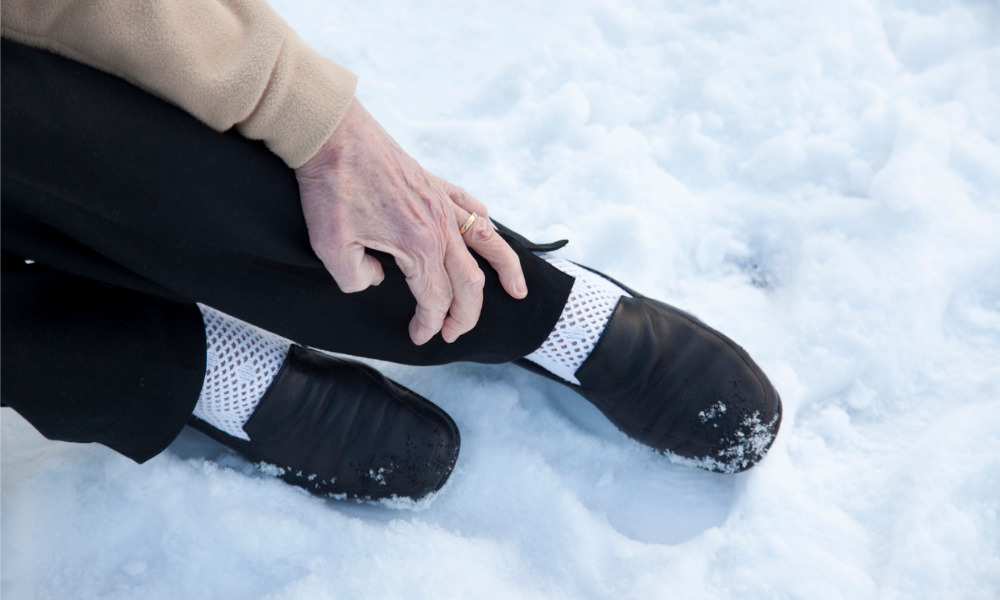 A defendant in a personal injury action should know that, although there is usually little resistance to a first medical examination, further examinations will not be automatic, the Superior Court of Justice of Ontario has said.
In Mitsis v. Holy Trinity Greek Orthodox Community of London, 2021 ONSC 5719, the plaintiff allegedly slipped and fell on ice and snow on the defendant's premises in 2016. As a result, the plaintiff initiated a personal injury action claiming severe, permanent, and painful injuries, including a right shoulder and arm fracture.
The defendant arranged for a physiatrist to examine the plaintiff, and an expert report was served. The pre-trial was set on Oct. 7, and the trial was scheduled for Feb. 2, 2022. On June 22, the plaintiff served an orthopedic surgeon's expert report that discussed her recovery and functional limitation relating to her fractured right proximal humerus. In response, the defendant wanted to schedule an assessment with a second orthopedic surgeon, but the plaintiff did not intend to attend the proposed further examination.
In the present proceedings, the defendant sought an order to compel the plaintiff to attend the proposed second medical examination, rescheduled for Sept. 28, pursuant to s. 105 of the Courts of Justice Act, R.S.O. c. C. 43, as amended, and rule 33.02 of the Rules of Civil Procedure. The defendant also asked for an adjournment of the pre-trial conference to allow the service of the resulting expert report.
The Ontario Superior Court of Justice dismissed the defendant's motion, finding no reason to order the plaintiff to attend a medical examination with the second orthopedic surgeon or delay the pre-trial conference. The court found that s. 105 and rule 33 contemplated one defence medical examination "as of right" and that it would not be procedurally unfair to hold the defendant to its choice of expert.
The defendant had the opportunity to have the plaintiff first assessed by an orthopedic surgeon or to wait and see what specialty the plaintiff would consult, but instead chose first to use a physiatrist. Therefore, the defendant should be held to its choice, the court ruled.
According to the court, a defendant in a personal injury action is not compelled to acquire a medical examination before or after being served with the plaintiff's expert report and retains considerable leeway in terms of the identity and specialty of their chosen expert for the first medical examination.
The court noted that the nature of the plaintiff's predominant injury, which was a fracture of the right shoulder and arm, was orthopedic, as demonstrated by the statement of claim and the emergency room record. The court found that the physiatrist qualified to diagnose the injury had conducted a physical examination resulting in findings comparable to the plaintiff's orthopedic surgeon.