'Watch out' for data, privacy, and privilege, 'but there are ways around it'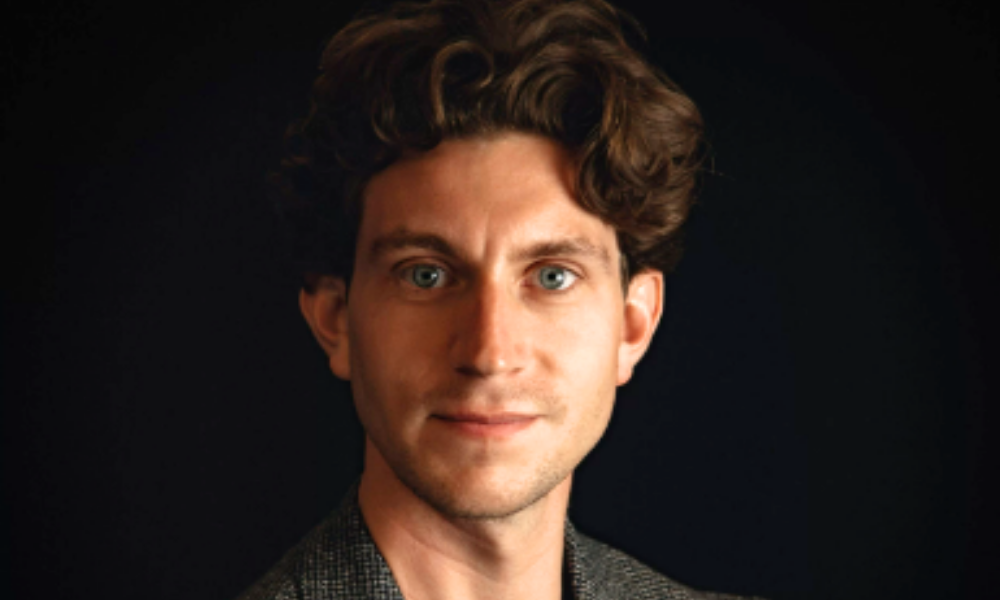 In addition to being a personal injury lawyer at the eastern Ontario law firm Bergeron Clifford, Kanon Clifford is a student of legal tech. Called to the bar in 2020, he is doing a Doctorate of Business Administration focusing on legal technology in conjunction with his full-time practice.
Clifford spoke to Law Times about how AI is shaking up the personal injury legal landscape, the predominant tools, the primary risks, and how those risks are being managed.
Answers have been edited for length and clarity.
Other than artificial intelligence, what technological advancements have you seen shake up the personal injury landscape during your time practicing?
Being called to the bar right at the beginning of COVID and Zoom – Zoom and video-calling through Microsoft Teams has probably had one of the largest impacts on the personal injury landscape. We deal with many very injured clients: people with mobility issues, spinal cord injuries, paraplegia, and injuries to arms. When we video-call people, it benefits them because they don't have to come to the courthouses or our offices.
Bergeron Clifford, we're an eastern Ontario Law Firm. We don't work in the GTA as much. Many of our calls are in smaller towns spread out throughout eastern Ontario. It's a wide distance to travel.
I grew up as an articling student thinking, 'I'm going to visit these people. I'm going to the courthouse as a litigator every day.' But most of it is just sitting behind a screen nowadays.
Cloud-based storage has been good, particularly through COVID.
Client management software allows us to access our information from mobile devices, laptops, or work from home or a coffee shop. We're able to review client information in a more easily accessible manner. We're able to share that information with clients, too.
On the business side, you're seeing direct-to-consumer marketing tactics. You're seeing AI used to examine data sets on marketing techniques so you can circumvent traditional marketing techniques like commercials. You can target people through Google ads or find where they spend most of their time and target them at those sources.
We see lots of talk about Generative AI language-learning models like ChatGPT, Google Bard, or Microsoft Bing. We haven't wrapped our heads around these data privacy issues, security of information, and privilege of information issues. We're still at the outset of that, but I think that will have a significant implication, too.
How will AI and Generative AI revolutionize the personal injury field?
For the lawyers, we're already seeing quicker legal research techniques. A good cloud-based client management software allows for more effective project management. Document creation, simplifying administrative tasks, client booking, following up with information for clients, reviewing medical documents or case materials – that's also been a huge time saver for us.
With Filevine, we can do real-time optical character recognition with documents and use different AI plugins to identify valuable keywords.
I've personally seen the most significant benefit of the Generative AI revolution in legal research.
For the injured clients, they're also seeing a large benefit. We can go through these tasks that would traditionally take a lot more time. In return, they're getting more personable service. Any time I can save on doing these remedial administrative, research, or review tasks, I can now put towards facetime with my client.
What are the risks associated with over-reliance on AI?
The biggest thing is data security and privilege of information. Many of these companies are using the user-inputted information to continue training their models. If we put in any specific information about our clients that could identify who they are, that's a significant concern.
We're already starting to see some changes with that, however. Chat GPT 4.5 allows the user to turn off certain settings for the sake of privacy.
You can also take precautionary measures to ensure that privileged information isn't going out. If you're playing around with any of these generative AI models, I highly suggest not using client-specific information: names, addresses, birthdays, and identifying factors. You can adjust the inputs into more general terms. Then, I could take that template and add the private information. Those have been huge time savers for us.
Watch out for data security, privacy, and privilege. But there are ways around it. AIs are starting to realize that they don't need all the information you input to train the tool, so we're seeing a bit of a turn on that.
What are some key tools being deployed in the practice right now?
The Filevine case-management software has been amazing. It allows us to perform automated tasks so that we can spend more time with our clients. It's all cloud-based. We don't need to necessarily be in one confined office location so that we can respond to our clients in a more timely manner.
The big research tool in Canada right now is called Alexi. As an articling student, I could sit down and take four-to-six hours plugging out a good legal research memo. Now, I can input that question into Alexi and get an answer the next day.
Westlaw and Thomson Reuters have been developing their own research tools.
Harvey AI. I saw a demo of it at the Legal Innovation Zone a few months back. I was blown away by it. It still uses that open-AI background we see on Chat GPT, but it's being trained specifically for law firms. It's going to be extremely cool to see where that leads.
Is there anything else you want to say about these topics?
Before the onset of personal computers, people still had typewriters or even electronic typewriters. I think we're at a cool frontier of change similar to the personal computer because it will be a great tool; we just haven't quite figured out how it will be implemented.
My biggest advice is now is the time to get on it, play around with it, and test it out. Those who don't adapt and implement these tools might get left behind.