Physician ordered to remove security cameras from consultation rooms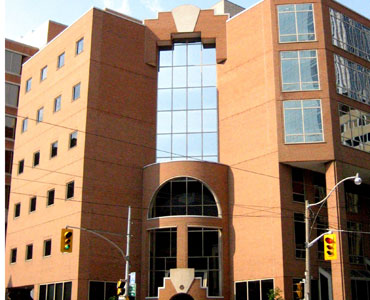 The College of Physicians and Surgeons of Ontario has summoned a Toronto plastic surgeon for alleged unprofessional conduct of violating patients' privacy.
Dr. Martin Jugenburg, who markets himself online as Dr. Six, will be scheduled for a disciplinary hearing, CBC reported. The hearing had been set for July but is now being rescheduled. The regulatory body has ordered him to remove the cameras, and he has since complied.
The cameras came to light when CBC Marketplace producers, who were doing an undercover story on breast implants, noticed security cameras in a consultation room and the waiting room in Jugenburg's clinic. Patients are regularly asked to remove their clothes during pre- and post-procedure appointments in the consultation room.
The small, black devices were installed at the corners of the rooms' ceilings. Several past patients have said that they were not informed about the cameras, nor were they asked for consent to be filmed.
When one of the producers mentioned the camera to the clinic's staff, they replied that it was "for the doctor's record" and that they had to document everything "for legal purposes," the report said.
Both the College of Physicians and Surgeons of Ontario and the province's privacy commissioner are investigating Jugenburg over the cameras. Ontario Privacy Commissioner Brian Beamish's office has yet to provide a timetable for the completion of its investigation.
Jugenburg is already facing other allegations of misconduct, according to the college, with the camera allegations recently added to the agenda of the July hearing. These previous allegations include violating advertising regulations, allowing a film crew into a surgical procedure without a patient's consent and posting photos of the patient online without her consent.