FOCUS ON MEDICAL MALPRACTICE - Plaintiff-side counsel, experts must be precise in defining breach of standard of care and in challenging inferences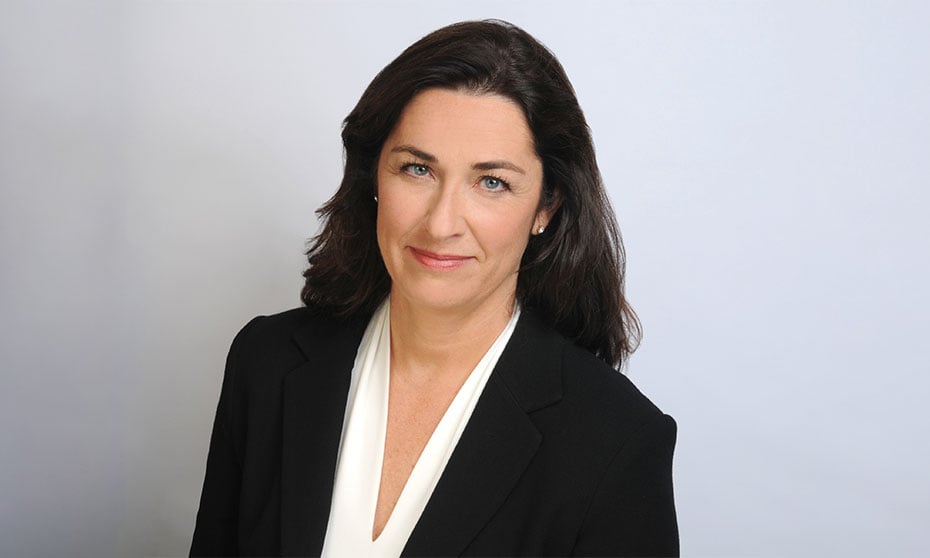 The recent dismissal of a claim for permanent brachial plexus injury that occurred at birth provides "a real lesson on how to handle causation in a medical malpractice case," says Ottawa personal injury lawyer Andrea Girones.
In Jones-Carter v. Warwaruk, 2019 ONSC 1965, the parents of a girl who had been permanently injured at birth lost their suit on her behalf against the obstetrician and the birthing hospital, when the judge decided that the doctor's actions during the girl's delivery had not violated the established standard of care.
In this case, the facts were that Naleaha Jones-Carter, born in 2004 in Windsor, Ont., sustained a brachial plexus injury during her birth. The brachial plexus is a network of nerves that extends from the spinal cord, through the neck, over the first rib and into the armpit. Damage to the brachial plexus may occur at birth, when a baby's shoulder gets stuck in the mother's pelvic bone (known as shoulder dystocia) and a doctor pulls the baby's head (applying traction) in order to remove the baby from its mother.
A resultant brachial plexus injury may be temporary or permanent, partial or complete. In Naleaha's case, the injury was partial (she will never have full use or development of her left arm) and permanent.
Girones says her Ontario-based firm, Girones Lawyers, has handled 20 to 25 such cases of brachial plexus injury resulting from shoulder dystocia during birth. "This is common; there's a temporary and a permanent" injury, Girones explains. "The baby's neck can stretch a little. If a nerve has not been disrupted, it can heal. It's only the ones that are more serious, that don't heal, that we deal with."
In Naleaha's case, the injury was severe enough as to leave her with only partial use of one arm. The defence inferred that brachial plexus injury could be caused by other things, and its expert testified that it was not always caused by traction, says Girones. "A plaintiff is allowed to make inferences from facts, but the defence will also infer the opposite: no causation."
At trial, the experts for the plaintiffs and the defence disagreed over what the standard of care should be and whether the extensive scientific literature adduced was authoritative and what conclusions could be drawn from it.
The medical literature shows that by far the most common cause of brachial plexus injury is traction, says Girones. "There are random other causes, but they're very rare, relating to a defect of the fetus," for example.
The plaintiffs' expert, Savas Menticoglou, an obstetrician and gynecologist, gave the opinion that there is a tendency for doctors and obstetricians to pull too hard on the baby's head when shoulder dystocia presents itself and that that is the direct cause of brachial plexus injuries in newborn infants.
He also challenged other delivery practices, such as the method for performing certain manoeuvres to dislodge the baby's shoulder and found that "the standard of care required the obstetrician to be as gentle as possible and to not persist in pulling on the baby." On cross-examination, he agreed that the only concern was with the claimed use of excessive traction by the delivering doctor, Allan Warwaruk, a senior obstetrician with almost 40 years of practice experience.
The defence expert, Jonathan Barrett, an obstetrician specializing in fetal high risk, gave his opinion that Dr. Warwaruk had met the standards of care and had not applied excessive traction. He also said that it was reasonable for the doctor to have used supra-pubic pressure, i.e., pressure on the mother's abdomen above the navel in order to help dislodge the baby.
In finding that standards of care were met in Naleaha's birth, Justice Michael Quigley of the Ontario Superior Court appeared to reject Dr. Menticoglou's suggestion that College guidelines for standard of care are meant, at least in part, to protect physicians.
Quigley suggested that "miscommunication may have arisen in the commotion and chaos of the delivery room once Naleaha's shoulder dystocia was diagnosed, relating to when the mother should assist the obstetrician by pushing and when she should stop pushing. This is important in the context of . . . whether there could have been factors other than the alleged improperly applied pressure or excessive traction that could have caused or contributed to Naleaha's injury."
As well, "[a] Plaintiffs' case that applies an outcome-based retrospective approach and attempts to work backward from the result in order to prove negligence is legally flawed and contrary to established principles."
Charles Gluckstein, a partner at Gluckstein Lawyers in Toronto, found the case significant as "a lot of these cases don't get to court, and we don't get to hear about standard of care for birthing."
As well, he says, "a couple of other things are unusual here. The judge inserted his own view of what he thought caused the injury [miscommunication], which was not given by any of the doctors. You get a sense that the judge is saying, 'You can't just sue the doctor because you don't like the outcome.'"
The judge compared this case to another, Nessler et al. v. Colliton et al., 2008 ABQB 180, which made a similar complaint about a delivering doctor. That case of brachial plexus injury involved complete paralysis — so, a more serious injury than in the case at hand — but it was found that "the doctor did everything right," says Gluckstein.
The lesson for plaintiffs' counsel is that "you have to be very precise in stating what the breach of standard of care here is" in court, says Gluckstein, "and have your expert very strong on this point of view. This was the only thing [in this case that] this judge wasn't convinced by."
"In many med-mal cases, the plaintiff and defendant experts are simply drawing different inferences of causation or negligence from the same facts," says Girones, and counsel must be prepared to challenge experts' inferences in court.
"Is this a good inference based on sound medical judgment and/or solid scientific literature? Or is it an inference not supported by scientific/medical studies?"