Court of Appeal majority found the provisions arbitrary, overbroad and discriminatory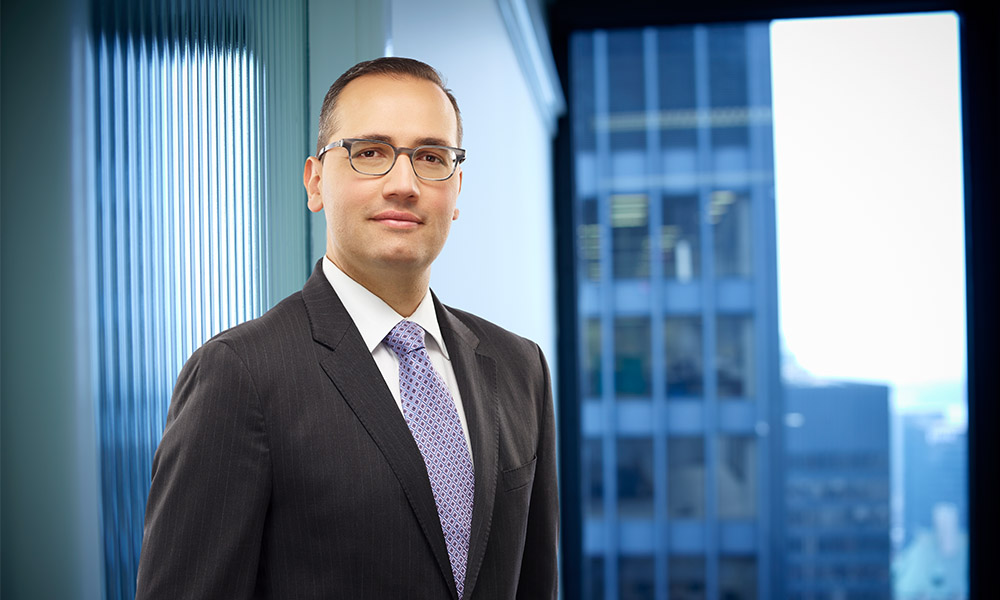 In a case involving an Indigenous woman convicted of drug trafficking, the Ontario Court of Appeal has struck down two criminal code provisions which denied her a conditional sentence.
In R. v. Sharma, Cheyenne Sharma was convicted after pleading guilty to importing a large quantity of cocaine from South America. On appeal, Sharma argued the laws denying her access to a conditional sentence were counter to her rights under s. 7 and s. 15 of the Charter. In a 2-1 majority Court of Appeal Justices Kathryn Feldman and Eileen Gillese agreed. They found ss. 742.1(c) and 742.1(e)(ii) of the Criminal code, in their effect, discriminate against Indigenous offenders on the basis of race and are arbitrary and overbroad relative to their purpose. Justice Bradley Miller dissented.
The Criminal Code provisions denied a conditional sentence – known colloquially as house arrest – to those convicted of offences carrying a maximum sentence of at least 14 years or those with a maximum sentence of 10 years which involve the import, export, trafficking or production of drugs.
"[The decision is] going to open the door to conditional sentence for hundreds – if not thousands – of people who would not otherwise be eligible," says Nader Hasan, Sharma's lead counsel.
"There is a world of difference between serving one's sentence in the community versus serving one's sentence in a jail. It means that families will be able to stay together. People may be able to keep their jobs. Sole breadwinners will be kept in the home… And particularly in communities, namely indigenous communities, where dislocation has been a trauma-inducing phenomenon for generations, this should have a positive impact."
Conditional sentences were put out of reach for crimes such as Sharma's in 2012, through the Safe Streets and Communities Act, passed under then Prime Minister Stephen Harper's federal Conservative government.
In Sharma, the trial judge found that although prior to the Act, Sharma would be eligible for conditional sentence, the legislation took that option "off the table," says Hasan, who is partner at Stockwoods LLP, in Toronto. Ordinarily, as a young mother and sole-provider for her child, Sharma would have been a candidate, he says.
"Conditional sentences are imposed by the trial judge in situations where the level of moral culpability of the offender is sufficiently low and society would gain very little, if anything, by throwing that person in jail," he says.
In her appeal, Sharma argued that the inaccessibility of a conditional sentence was counter to s. 7: the right not to be deprived of life, liberty and security of the person, except in accordance with the principles of fundamental justice, and s. 15: equality under the law, without discrimination based on race, national or ethnic origin, colour, religion, sex, age or mental or physical disability.
Conditional sentences were part of sentencing reforms enacted in 1996, which encouraged restorative justice in sentencing, taking the offender's circumstances into account, and which sought to reduce overincarceration and the use of prison sentences, where appropriate. Enacted as part of the same reforms, Parliament also included a provision which instructed judges to consider all available sanctions aside from prison for "all offenders, with particular attention to the circumstances of aboriginal offenders," said the decision. The Minister of Justice at the time explained to the House of Commons Standing Committee on Justice and Legal Affairs that the reforms were necessary to address the overrepresentation of Indigenous people in Canadian prisons, which led the Court of Appeal to find that the conditional sentence was a tool for that purpose. That point was further emphasized by the SCC decisions in R. v. Gladue and R. v. Ipeelee, in 1999 and 2012, said the court.
Sharma's s. 15 argument was that the conditional sentence was a "necessary element of the remedial framework that parliament enacted to achieve substantive equality through sentencing," says Hasan. "By taking that tool away, the Safe Streets and Communities Act undermined that remedial framework, thereby giving rise to a violation of s. 15 of the Charter."
Sharma's argument under s. 7 would apply to anyone – Indigenous or non-Indigenous – convicted of an offence captured by the Safe Streets and Communities Act, says Hasan. The government's goal with the Act was to prevent people convicted of serious offences from benefiting from a conditional sentence. But the means to achieve that end were a "really blunt tool," he says. In prohibiting conditional sentences for offences with a 14- and 10-year maximum sentence, the government was using the maximum sentence as a measure of the seriousness of the crime, which is "problematic," says Hasan.
"Those offences… they aren't necessarily the most serious offenses but reflect offenses that can be committed across a broad range of seriousness. So they can be very serious offences, but they can also be very minor offences."
"For example, price fixing, false advertising, forging a passport, possession of counterfeit money; these are all criminal offenses, and they should be. But rarely does anyone get a term of years of imprisonment. And no one has ever gotten 14 years for those offenses."
Under the Criminal Code, only those sentenced to a prison term of less than two years are eligible for a conditional sentence. The practical effect of the Safe Streets and Communities Act is to deprive those who's crimes were on the low-end of the seriousness spectrum a conditional sentence, while having no impact of those convicted of more serious crimes, who would not have access to a conditional sentence in any event, said the decision.
The disconnect between the Act's intent and effect led the court's majority to hold the act's provisions were a s. 7 violation, says Hasan. "One of those principles of fundamental justice is that laws that affect Liberty cannot be overbroad and this provision was overbroad because it affected offenders that Parliament did not intend to affect: Meaning, offenders at the low end of seriousness because the stated goal was to take the conditional sentence off the table for more serious offenses."
"If that's the goal, there are far better ways to tailor the legislation so that it accomplishes Parliament's goal without penalizing people who actually deserve a conditional sentence."
Sharma received a 17-month custodial sentence at trial. She had submitted that a 24-month conditional sentence was appropriate. But as she had already served her custodial sentence, the Court of Appeal substituted a sentence of time served.