The opportunity to opt out of a class action is offered in all Ontario class-action proceedings, but lawyers say there are some fact situations in which pursuing individual claims makes more sense than being part of a class.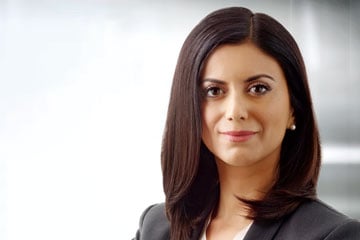 The opportunity to opt out of a class action is offered in all Ontario class-action proceedings, but lawyers say there are some fact situations in which pursuing individual claims makes more sense than being part of a class.
And while the law around certification has generally been tested and clearly developed, the areas around those who opt out because they don't want to be part of the class, along with settlement approval and competing class actions, are continuing to be defined, says Samaneh Hosseini, a partner in Stikeman Elliott LLP's litigation and dispute resolution group in Toronto.
In this continuing evolution, there are cases in which a lawyer representing an individual seeks to opt out and not be part of the class in a class action, deciding instead to launch their own action, she says.
The concern, she says, is the risk too many opting out could have on the actual class action.
If there are several deciding not to be part of the class, she says, the defendant might feel the settlement will not adequately resolve their exposure and refuse to come to a settlement agreement.
"That raises challenges because the settlement will commonly have an opt-out threshold," she says.
The threshold means that if a certain percentage of the class opts out, the settlement may no longer be valid, which can "potentially interfere with the settlement," she adds.
The ability to opt out is only available once, even if there are several cases being advanced on the same issue, says Linda Visser, a plaintiff class action lawyer and a partner at Siskinds LLP in London, Ont.
In price-fixing cases — her particular area of concentration — there is often more than one class action going on at once if the issue is relevant in several jurisdictions. And if a potential member of a class opts out, that person is opting out of all the class actions that are launched for that particular product.
She points out that the window to opt out is only offered at a prescribed period during the process for a limited amount of time.
"Typically, I would say, you would only really want to opt out if you want to pursue the litigation on your own or if you're reaching your own separate resolution with them," says Visser.
Loretta Merritt of Torkin Manes LLP says that distinction around injuries is an important one and can make class actions inappropriate for some circumstances in which there was harm. She says the process is flawed and, therefore, not always adequate for those involving sexual assault, particularly historical institutional abuse.
There have been several class actions certified for claims of historical sexual abuse in institutions, which Merritt says she finds troubling. She says the time restraints in class actions can deny access to justice to many of those who have been harmed and the damage awards end up being much smaller than those who pursue individual claims.
Merritt says certifying institutional abuse cases as class actions started with Rumley v. British Columbia in 2001, which landed before the Supreme Court of Canada. Rumley involved abuse and systemic negligence at a residential school for deaf and blind children run by British Columbia.
A class action was certified after a government-established compensation scheme was deemed inadequate, she says, and class members were ultimately granted a maximum of $125,000 each.
Several institutional abuse cases have since been certified and settled, including three involving the Huronia Regional Centre, the Rideau Regional Centre and the Southwestern Regional Centre, which were residential facilities in Ontario for those with developmental disabilities. The maximum payout was $35,000 per class member.
She says there's a gross disparity in damage awards between what members of a class are receiving in some settlements and the limited number of people coming forward versus what they can get if they pursue litigation individually.
"I can think of a reason why someone may want to opt out. They might want $100,000 or $200,000 or $300,000 or $400,000 in damages, as opposed to $3,711," she says, referring to what some class members received in the Ontario residential facilities cases.
Merritt is also concerned that the limited timeline potential class members have to opt out of a class action conflicts with legislation that removes limitation periods for historical sexual assaults.
She says if people don't come forward on the timetable set by the lawyers and the court in class actions, they are deemed to be included in the class and are prohibited from filing a claim in the future and their rights to pursue a claim are extinguished.
"A small fraction of the fund is being paid out because a small fraction of people are coming forward to collect their money and settlements paid are shockingly low . . . when you look at individual actions," she says.