Settlement arose from proposed class-action lawsuit filed by Canadian governments in 2018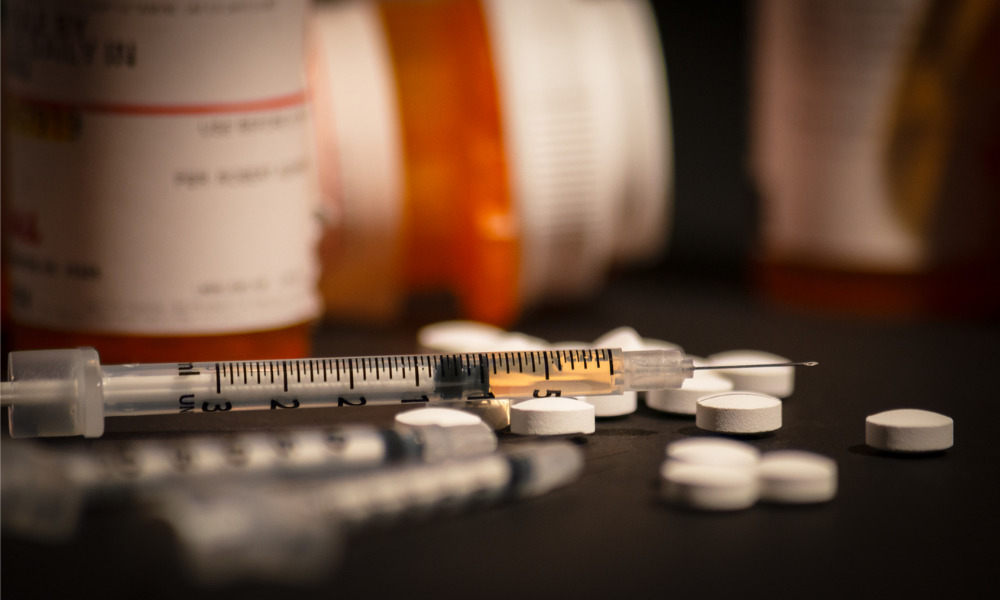 Ontario, along with other Canadian governments, has reached a $150-million settlement with Purdue Pharma (Canada) to recover costs associated with the opioid crisis, the Ministry of Attorney General announced.
According to the ministry, the settlement arose from a proposed class action lawsuit filed by the federal, provincial, and territorial governments in 2018 against more than 40 opioid manufacturers and retailers. Purdue Canada is one of the defendants named in the lawsuit scheduled for a certification hearing next year.
The lawsuit alleged that the defendants engaged in deceptive marketing practices to drive opioid prescriptions, resulting in increased rates of addiction and overdose across Canada. It sought to recover government healthcare and other direct costs incurred due to opioid-related disorders.
Aside from the $150 million, the settlement includes additional benefits, such as access to information and documents related to the lawsuit. This is the largest settlement of a governmental health claim in Canadian history, the ministry confirmed.
"As our government continues to build a connected mental health and addictions treatment system, we have committed to invest any award from this litigation directly into frontline mental health and addiction services," the ministry said.
The ministry added that Ontario continues to work alongside other governments to strengthen their litigation efforts against all other manufacturers and distributors involved in the lawsuit.
The settlement is still subject to final approval by the courts, which is expected to be obtained in the next few months.