Downey cites continued collaboration to modernize the province's justice system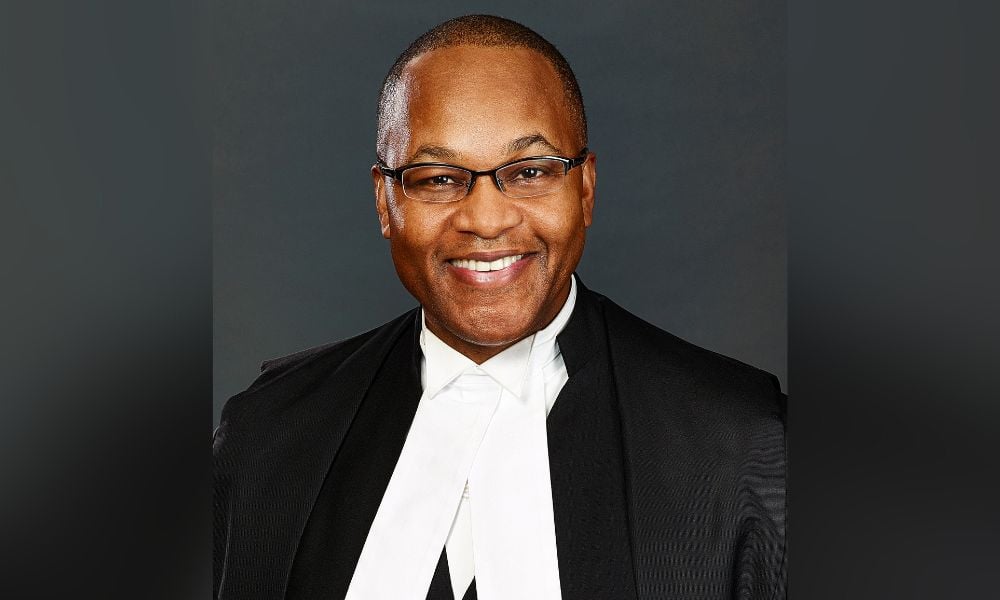 Ontario Attorney General Doug Downey has issued a statement following the swearing-in of chief justice Michael Tulloch.
The province's new chief justice and president of the court of appeal was sworn in office on March 24. Downey said he had the distinct honour of attending the event and congratulated the new chief justice as he took on his new role.
Tulloch is an experienced and dedicated lawyer and judge who started his career as an assistant Crown attorney in Peel and Toronto before entering private practice, where he specialized in criminal law. He also worked on the government response team for the Commission on Systemic Racism while working as a Crown Attorney.
Tulloch was named judge of the Superior Court of Justice in 2003 and eventually became the first Black Canadian to sit on any appellate court when he was appointed the Ontario Court of Appeal judge in 2012. He directed independent reviews of Ontario's police oversight systems and street check legislation.
As Attorney General of Ontario, Downey said he looks forward to a continued collaboration at the Court of Appeal and with the new chief justice as the government and the courts modernize the justice system and improve access to justice.
"In his new role, Chief Justice Tulloch will lead one of the most respected benches in the country that considers and adjudicates some of the most important issues confronting our society," Downey said in a press release. "On behalf of our government and all Ontarians, I congratulate Chief Justice Tulloch as he takes on this important, critical role."
The attorney general also recognized and commended former chief justice George Strathy. Downey said, "I would like to thank the former chief justice, the Honourable George Strathy, whose work to modernize court procedures and support awareness of mental health challenges in the legal profession has helped make Ontario's justice system one of the most respected in the world."