The federal government set out new rules last December on what copyright holders can say in notices that Internet Service Providers must forward to subscribers accused of infringements through online downloading.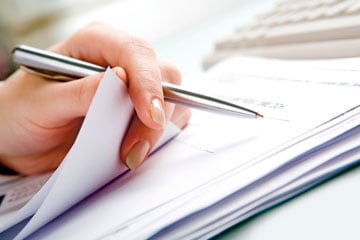 The federal government set out new rules last December on what copyright holders can say in notices that Internet Service Providers must forward to subscribers accused of infringements through online downloading.
The amendments to the Copyright Act were supposed to provide clarity in the "notice and notice" regime for rights holders and ISPs. But the provisions do not provide for any government oversight or potential sanctions against rights holders that send out notices with prohibited demands.
"It appears that there is a gap in the law," says Catherine Lovrics, a partner at Bereskin & Parr LLP in Toronto, who heads the firm's Copyright & Digital Media group.
"The ISP is supposed to be a neutral third party," she explains, and is not responsible for ensuring the notices comply with the new rules.
The new provisions outline what is not permitted to be included in a notice that is forwarded to a subscriber.
It cannot include offers to settle "the claimed infringement," requests or demands for payment or personal information or hyperlinks for the customer to click on to identify themselves.
Law Times has obtained a notice alleging copyright infringement that was sent recently to an Ontario subscriber of a Halifax-based telecommunications company.
The notice, which says it is from Digital Millennium Forensics on behalf of a Canadian film distribution company, alleges that, in addition to it being a copyright infringement, it is "illegal and is subject to criminal and civil sanctions."
The notice suggests that legal action is possible unless the subscriber agrees to settle the claim and it provides a hyperlink to start this process. It also states that all hard drives or any storage device associated with the IP address must be preserved as a result of receiving this notice.
A Vancouver address listed for Digital Millennium Forensics in the notice is a work-sharing location.
The phone number for the business was not answered and it did not respond to an email from Law Times seeking comment.
The notice sent to the ISP subscriber includes an introductory section written by the ISP, which states what a rights holder is not permitted to request.
However, that is followed by the content that includes the demands.
ISPs are not required to forward invalid notices, but a spokesperson for the ISP says that is not always possible.
"The federally regulated notice and notice regime has resulted in ISPs receiving millions of such notices a year, which presents significant challenges for operators to filter," says the spokeswoman.
"While we are compliant with the federal government's legislation, we have and continue to provide clear communication to our customers that these specific types of notices are not valid."
Demands for a financial settlement were not uncommon before the changes were made to the Copyright Act.
It is not clear how widespread they still are.
A spokeswoman for the federal Office of Consumer Affairs, which is part of Innovation, Science and Economic Development Canada, says it is "closely monitoring" the implementation of the new rules.
Recipients of these notices "would understandably be concerned," says Lovrics, although she agrees that piracy remains a significant issue for rights holders.
She adds that lawyers in this area are awaiting court rulings in ongoing cases in Canada referred to as "reverse class actions," where a rights holder is seeking relatively small amounts of damages from a number of defendants in the same proceeding.
When the federal government engaged in its review of the Copyright Act last year, a coalition representing the country's major ISPs welcomed changes to the notice and notice regime.
"We supported setting out what is not allowed," says Jay Kerr-Wilson, who represented the Business Coalition for Balanced Copyright.
The organization warned, however, that the changes did not include any deterrent to try to stop the practice.
"We would like there to be a requirement for a standard notice.
"It could be done through a 'web form' with the rights holder filling in the fields," says Kerr-Wilson, a partner and co-leader of the technology, media and telecommunications group at Fasken Martineau DuMoulin LLP in Ottawa.
Changes to notices are to ensure they are used properly, he explains, not about reducing options for companies whose rights have been infringed.
"Rights holders can still go to court. Notice and notice was never meant to be a litigation tool. It was always meant to be about warning subscribers and as an education tool," he adds.