An Oakville, Ont. lawyer says insurers may want to rethink how they communicate their denials to policy-holders after a judge awarded punitive damages against a company for its handling of a case involving the loss of a $550,000 ring.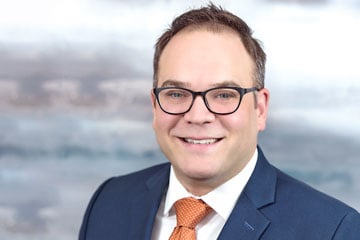 An Oakville, Ont. lawyer says insurers may want to rethink how they communicate their denials to policy-holders after a judge awarded punitive damages against a company for its handling of a case involving the loss of a $550,000 ring.
Ontario Superior Court Justice Douglas Gray's Jan. 24 summary judgment ruling in Demetriou v. AIG Insurance Co. of Canada ordered the insurer to pay out the full value of the family heirloom ring belonging to plaintiff James Demetriou, which he claimed was stolen from him during a trip to the Dominican Republic within weeks of its addition to his policy.
But the judge also added $50,000 in punitive damages to the total to express his displeasure with the insurer's tactics in response to Demetriou's claim for coverage.
"AIG decided at a very early stage that it would not pay the claim. Notwithstanding, it continued to hold out the prospect that the claim could be paid if Mr. Demetriou and members of his family continued to provide material and submit to examinations under oath. In fact, it had no intention of paying the claim, and it did not have the decency to say so," Gray wrote. "In my view, the conduct of the defendant can only be construed as being designed to put the plaintiff through his paces even after it had decided to deny the claim, and was with a view to setting up its case for litigation. Furthermore, the defendant has attempted to surreptitiously put forward a case of fraud, even though it had disclaimed any reliance on fraud."
Weston Pollard, a partner with Oakville firm Edwards Pollard LLP who acts for both plaintiffs and defendants in insurance disputes, was not involved in the case, and explains that awards of punitive damages are relatively rare.
"I think it's good to see the court taking action, and exercising its power to make an award in a case where the insurance company has obviously acted in a high-handed way," he says. "$50,000 is a significant enough amount that it won't just get swept under the rug, and, hopefully, it will cause them to rethink their practices, especially in the way that they treat their insured in cases like this.
"I would think that most insurers will be sitting back and looking at their internal policies for communicating a denial to a client, especially when litigation may be required," Pollard adds.
Still, Joan Takahashi, a partner with insurance litigation firm Gilbertson Davis LLP, isn't so convinced that AIG's behaviour meets the high test set out for punitive damages in the landmark 2002 decision in Whiten v. Pilot Insurance Co., when the Supreme Court of Canada said they should be reserved for exceptional cases involving "malicious, oppressive and high-handed" misconduct offending "the court's sense of decency."
"I'm uncomfortable with the judge's decision on the facts described. Deciding early that you won't be paying out isn't oppressive or malicious in itself," Takahashi says, adding that a more sympathetic interpretation of the subsequent events is that the insurer "sincerely wanted more information to determine if its initial decision to deny was correct."
And she says the facts of the case appear to have been murky enough to justify the insurer's cautious approach or at least to warrant a full trial before a judge.
"Much of what was said in the decision raises more questions in my mind. I'm not sure it was one that should have been made by way of summary judgment," Takahashi says.
According to Gray's decision, the saga dates back to May 2015, when Demetriou's parents gave him the ring, which had once belonged to one of his grandparents. After having the ring appraised at $550,000, he added it to one of his existing insurance policies with AIG in mid-July 2015, before departing to the Dominican Republic later that month on vacation with his wife, children and parents.
Although he didn't tell his wife about the gift from his parents, Demetriou deposed in an affidavit filed with the court that it wasn't unusual for either spouse to receive "generational transfers of wealth" without informing the other.
Following a modest ceremony with his parents in the hotel lobby to memorialize the gift of the ring, Gray's decision says that Demetriou went for a nighttime walk on the beach smoking a cigar, where he was held up at knifepoint by a thief who demanded the gold chain around his neck containing the ring.
After reporting the incident immediately to hotel staff, and attempting to inform local police, Demetriou and his family returned home the next day, where he informed police in this country, Canada's consulate in the Dominican Republic, the department of Foreign Affairs and his insurer, AIG.
By mid-August 2015, evidence filed with the court suggested AIG was leaning toward litigation to resolve the claim, and Gray's decision says industry filings showed it had closed the file by mid-September, indicating nothing was owed on the claim.
Subsequently, the insurer sought examinations under oath by Demetriou, his father and his wife — despite her admitted total lack of knowledge of the theft — all before finally informing the insured of the claim's denial, on the basis that there was "insufficient information to substantiate the claim," in February 2016.
Demetriou launched his action soon after, and following the delivery of pleadings, filed a request for particulars designed to elicit the extent to which AIG would be relying on allegations of fraud. In response, the insurer confirmed that it did not intend to rely on the exclusions for intentional or dishonest acts by the insured but reserved its right to do so if further information revealed itself.
By the time the summary judgment motion reached a hearing, the insurer resisted the claim on the basis that Demetriou had not proven that the theft had occurred at all and that he had failed to co-operate with the insurer's investigation in the investigation of the claim. If that required the firm to plead fraud, the insurer's counsel argued that it should be allowed to amend its pleadings accordingly. But Gray found it was "much too late" for that.
"In these circumstances, it is not now open to AIG to conduct the case as if it had actually made an allegation of fraud when it specifically disclaimed such a position," Gray wrote. "The only remaining question is whether the plaintiff has failed to sufficiently cooperate or provide sufficient information and documentation. Based on the entire record, I am persuaded that Mr. Demetriou has complied with his obligations."
According to Kyle Magee, a senior associate with global insurance law boutique Clyde and Co., the judge's ruling puts insurers in a difficult position by forcing them to come out with allegations of fraud and their reliance on exclusions for dishonest or intentional acts by the insured at an earlier stage in proceedings.
"It introduces a bit of murkiness to the case law," he says.
As Magee explains, insurers have typically adopted a more circumspect stance on fraud allegations since the Supreme Court's Whiten decision, for fear of attracting a "bad faith" claim from plaintiffs that could result in the award of punitive damages in the event a court ultimately rules against the defendant.
"They're usually reluctant to allege fraud unless it's a slam dunk case, but most cases aren't," he says. "But in this case, the strategy appears to have backfired to some extent because the judge is critical of the way the insurer tried to hedge its bets and awards punitive damages anyway."