Case focused on whether a headlock applied by the accused caused fatal cardiac arrest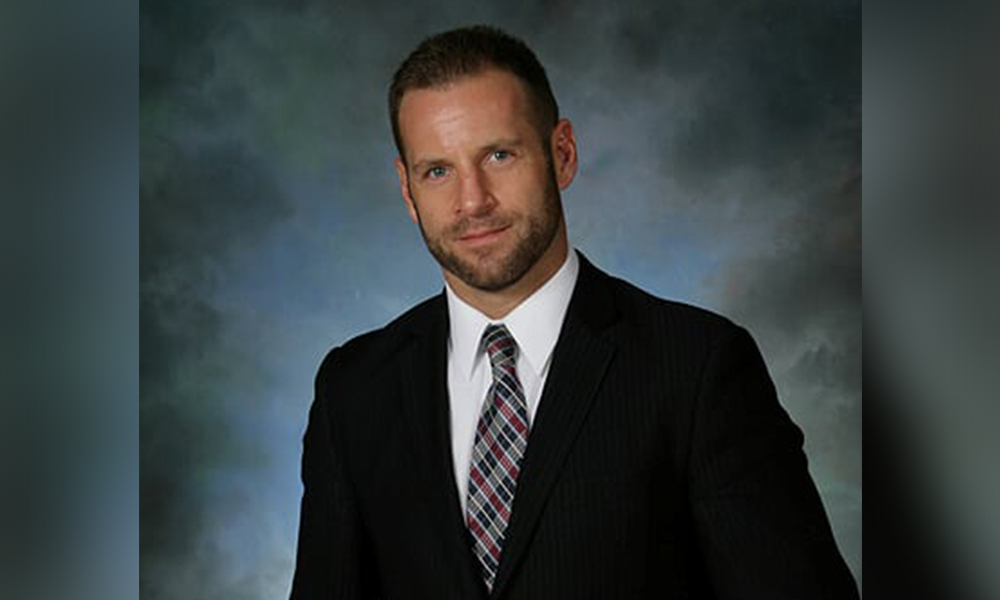 In a recent murder trial where the Crown's case rested on a doctor's testimony on the cause of death, the judge intervened right before closing submissions to recall the doctor and have counsel address issues she found while reviewing the doctor's testimony.
Ultimately, Justice Renee Pomerance of the Ontario Superior Court said she was left with reasonable doubt that the death was caused by the accused.
Evan Weber, who acted for Hiller, told Law Times he has never experienced a judge recalling a witness to address additional questions.
"It was certainly unique," says Weber, who practises at Ducharme Weber LLP in Windsor, Ont.
In the early morning hours of March 24, 2018, Joel St. Louis suffered cardiac arrest and died in hospital a few days later. The issue before Justice Renee Pomerance in R. v. Hiller, 2020 ONSC 6097, was whether St. Louis' cardiac arrest was caused by a headlock applied by the accused, Michael Hiller.
St. Louis was "seeing" Hiller's wife – referred to in the decision as Ms. Botosan. Though separated, Botosan and Hiller were living together to care for their two daughters. The pair had agreed to date other people, but Hiller testified he objected to Botosan's and St. Louis' relationship.
After a night of drinking, St. Louis and Hiller ended up in a fight. Neither witnesses – Botosan nor her daughter Shylynne Hiller – testified that they saw Hiller applying a chokehold or with his arm around St. Louis' neck. St. Louis lost consciousness, paramedics were called but he could not be revived.
Forensic pathologist, Dr. Edward Tweedie testified that brain damage from an interruption in blood supply and oxygen was the cause of death. The lack of blood supply was caused by cardiac arrest, which, given the circumstances, was likely caused by a headlock applied by the accused. Tweedie's conclusion rested on four factors: petechial haemorrhages found underneath the victim's eyelids, a fractured bone in the neck and the fact that St. Louis had died while in a physical altercation.
At the close of trial, while reviewing the evidence, Pomerance detected holes in Tweedie's testimony and realized "certain relevant questions" had not been put to him. Tweedie had not been asked about the paramedic's resuscitation efforts. And while Tweedie had pointed to the victim's petechial haemorrhages as a sign the victim had been in a headlock, Pomerance was aware that in the 2008 Report of the Inquiry into Pediatric Forensic Pathology in Ontario – aka the Goudge Inquiry – Dr. Michael Pollanen had testified about the danger on relying on a causal link between petechial haemorrhages and asphyxia. Pomerance raised the issue with counsel and Tweedie was recalled and cross-examined again.
"Judicial intervention in trial evidence is a very delicate matter," said Pomerance, adding her "hope was to respect the principles of transparency and fairness, while ensuring that I understood the nature and parameters of Dr. Tweedie's opinion."
Aside from the petechial haemorrhages, Tweedie had testified the cardiac arrest, an internal neck fracture St. Louis had sustained as well as knowledge that there had been a fight, were the four factors which, in combination, led him to his conclusion St. Louis had died from a headlock. But Pomerance found that each of the four factors had alternate possible explanations.
Weber says the defence did not challenge Tweedie's expertise but argued the testimony left room for reasonable doubt as to why St. Louis died.
"He was certainly an expert. He was extremely well qualified, very experienced, and by all accounts, a very, very intelligent and qualified, capable pathologist. No, the defence didn't challenge that at all. We acknowledged it. But we asked the court to – not necessarily come to a different conclusion – but to be still left in doubt as to the cause of death."