Available legal remedies insufficient to address the defendant's conduct, said judge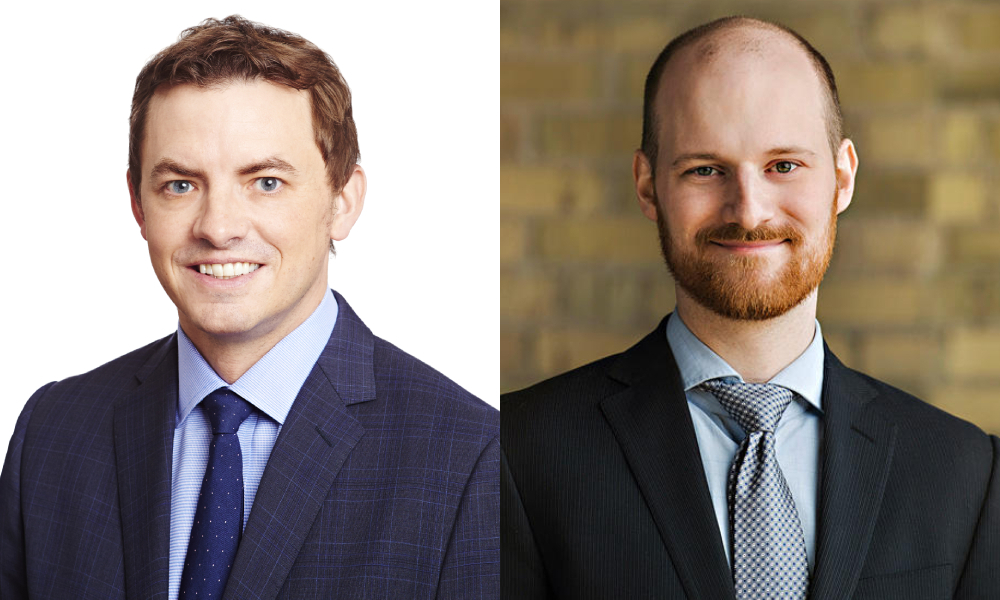 Finding the justice system lacks the tools to address defamation in the internet age, the Ontario Superior Court ruling has recognized a new tort for online harassment.
In his decision in Caplan v. Atas, 2021 ONSC 670, Justice David Corbett said the internet has cast "into disarray" the balance between freedom of speech and the law of defamation. The legal system needs "better tools, greater inter-jurisdictional cooperation and greater regulation of the electronic 'marketplace' of 'ideas,'" he said.
"Defamation deals with reputation protection, or compensation when your reputation has been harmed," says James Cook, who does a broad range of commercial, real-estate and professional liability litigation at Gardiner Roberts LLP. "But in a case like this, where you're dealing with someone that is launching a never-ending assault of anonymous postings… defamation really isn't designed to provide a remedy to that."
The case dealt with a decades-long and relentless campaign of online harassment and defamation by Nadire Atas, who made thousands of online posts about the plaintiffs, including false accusations of criminal behaviour, professional misconduct, sexual criminality and pedophilia.
The grievances spurring Atas' abuse arose from her termination from a real estate brokerage in the 1990s, two mortgage enforcement proceedings that did not go her way and a successful application brought against her to declare her a vexatious litigant.
The case went beyond defamation, said Corbett. Atas did not want to simply assassinate the character of the victims, but to "harass, harry and molest" them, as well as target their loved ones, "so as to cause fear, anxiety and misery." The tort of intentional infliction of mental suffering was also insufficient, as its test required the conduct "results in visible and provable illness," said Corbett. The law would be deficient if it lacked a remedy until the consequences rose to that level, he said.
The plaintiffs proposed Corbett look to U.S. caselaw and the "tort of harassment in internet communications." The tort requires the defendant be "maliciously or recklessly" engaging in "communications conduct so outrageous in character, duration, and extreme in degree, so as to go beyond all possible bounds of decency and tolerance, with the intent to cause fear, anxiety, emotional upset or to impugn the dignity of the plaintiff."
Corbett notes that the solution was tailored to the unique case before him. Atas was a lone publisher, "driven by hatred and profound mental illness," and was undeterred by her own financial ruin, the risk to her liberty and the reputational harm that resulted from the legal consequences of her actions.
The tort for online harassment has a high bar and it is yet to be determined whether the ruling will survive on appeal, says Devan Marr, an insurance and employment litigator at Strigberger Brown Armstrong LLP, who is active with his firm's cyber and privacy work. Marr says he is interested to see whether the tort will apply to the "one-in-a-million" case or whether courts will "water it down" to allow for a broader application.
"People engage in all sorts of horrific conduct on the internet. And I think this could be useful to assist with that. But it's just going to depend on how strictly it's enforced," he says.
Caplan v. Atas, 2021 ONSC 670 consolidated the four defamation proceedings. The plaintiffs are a number of law firms and lawyers, as well as Atas' former employer, members of his family and other real estate agents who were associated with residential real estate in Hamilton, Ont. in the 1990s.
Atas' harassment evolved with the advance of technology. First, she victimized her former boss with "poison pen" communications and spread rumours he was a sexual predator, said Corbett. Beginning in 2010, her harassment moved online. She used websites that neither monitor nor control content posted, including Wordpress, Ripoff Reports, Reddit, Pinterest, Facebook, Lawyerratingz and many others, writing anonymously or with false names.
The decision cites research into the prevalence of online harassment, including that as of 2016, around 31 per cent of social media users had been harassed. "Online harassment differs from other forms of harassment because it is an unstoppable intrusion… The victim cannot escape the harassment in the haven that is his or her own home" and the harasser can harass "from anywhere remotely." Studies have shown victims can fear for their lives, fear to leave their homes and face a high risk of depression, anxiety and self-harm, said Corbett.