The Court of Appeal for Ontario said a lower court judge erred in dismissing a professional negligence claim against a law firm.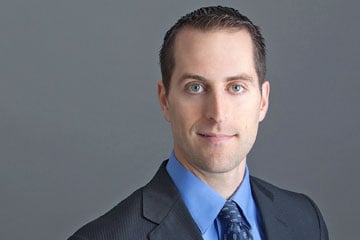 The Court of Appeal for Ontario said a lower court judge erred in dismissing a professional negligence claim against a law firm.
The lower court judge adopted a view of case law surrounding summary judgment that was "dramatic" and "radical," wrote Justice Ian Nordheimer in the Dec. 5 decision, Mason v. Perras Mongenais, 2018 ONCA 978, with Justices David Watt and Bradley Miller concurring.
Appellant Michael Mason is set to incur a $1.3 million tax liability by agreeing to personally buy shares of a business from his wife in a divorce proceeding. Mason is suing respondents Perras Mongenais, Blumberg Segal LLP and Scott D. Chambers for professional negligence over the tax liability, Nordheimer's decision said.
In a March 2018 decision, Mason v. Perras Mongenais, 2018 ONSC 1477, motion judge Frederick Myers of the Superior Court of Justice said Mason should pay costs of $55,000 to Perras Mongenais, and granted summary judgment dismissing the action against Perras Mongenais.
But determining whether Perras Mongenais failed to meet the standard of care as a lawyer "cannot properly be determined summarily," Nordheimer wrote, allowing the appeal and setting aside the summary judgment.
Michael Lesage, who handles professional negligence cases through Michael's Law Firm in Toronto, Hamilton and Niagara, says the case provides a cautionary tale in terms of the courts granting partial summary judgment, especially where the liability of one party is somewhat entwined with the liability and responsibilities of the other parties.
"Partial summary judgment certainly seems to be a highly, highly disfavoured procedural mechanism in Ontario at this point in time," says Lesage.
Jeffrey Radnoff of Radnoff Law Offices in Toronto, who represented the appellant, says the decision made it clear that summary judgment is the exception, not the rule.
"The basis of the decision was also how to resolve cases fairly, in my view, and efficiently," says Radnoff. "I think the Court of Appeal was very concerned about the path chosen by the lower court judge."
Susan Sack, who represented Chambers and Blumberg Segal LLP, declined to comment. Perras Mongenais and lawyer Michael Kestenberg did not respond to a request for comment by press time.
As part of divorce proceedings, Mason aimed to buy shares of a business from his wife, Nordheimer wrote. Mason retained Chambers to act for him in the divorce proceedings, but Chambers said Mason should get tax advice from another lawyer, the decision said.
"Chambers got in touch with [Pierre Perras, a lawyer at Perras Mongenais in Kapuskasing, Ont.], for that purpose. It was undisputed that the appellant did not want to be involved in the details of the tax planning. He apparently recognized that he was unsophisticated in such matters and he preferred to leave it to the lawyers to protect him," Nordheimer wrote.
Perras responded that he could offer the "general advice" that if the appellant bought the shares from his wife for $1.75 million there would likely be a tax obligation of $1.25 million. Perras said there was another way to do the purchase — with minimal tax obligations for his wife and no tax hit for Mason — if the corporation paid his wife's holding company for her shares, Nordheimer wrote.
Upon receiving a copy of the minutes of settlement, Perras called Chambers to say the approach he had recommended wasn't included in the document, the decision said. Mason's wife wanted to receive all cash and did not want the tax burden, so instead, Chambers said he had negotiated a "tax discount," an option that Chambers had not run by Perras before, the decision said.
Perras didn't make any inquiries about the tax discount, according to Nordheimer. The settlement showed that Mason would be "assuming liability for all taxes on any future disposition of the shares that he would be buying."
"Perras then explained how the tax attribution rules would apply to the revenue earned on the transferred shares in the appellant's hands. He concluded, 'From Mike's perspective, that is fine.' The email concluded, 'Let me know if you need more from me,'" Nordheimer wrote.
Motion judge Myers of the Superior Court of Justice said that since Perras had given the right tax advice to Chambers, the concerns of whether Mason understood the tax advice was up to Chambers.
But Nordheimer disagreed, writing that Perras had two professional obligations: to ensure his advice was correct and to ensure that the advice "was communicated to, and properly understood by, his client."
"There are serious issues raised in this case about the duties of a lawyer in advising his/her client. Principal among those is whether a lawyer can rely on another lawyer as a conduit for providing advice to a client," Nordheimer wrote. "One crucial fact in this case is that the respondent's client was the appellant. It was not Chambers. …. It is an open question, in my view, whether it was sufficient for Perras to simply communicate his advice to Chambers in order to satisfy his professional obligations. It is also an open question, even assuming that Perras could rely on that communication, whether Perras made the necessary inquiries to ensure that his advice had been communicated to, and understood by, the appellant."
Radnoff says the decision shows it may not be appropriate to deal with retainer issues in professional negligence cases on a summary judgment motion.
"The issue that the Court of Appeal says needs to be determined is, 'Can a lawyer delegate their responsibility to effectively communicate to their client?' In this case, the client had said, 'I don't want to make a mistake, so I'll have my lawyers talk. My family lawyer will take the tax advice from my tax lawyer.' And the Court of Appeal is critical of the tax lawyer for not making sure my client understood," says Radnoff. "So that's an issue that will go further: What was the duty of care of the tax lawyer to make sure the client understood?"
Diana Isaac, a senior family lawyer at Shulman Law Firm in Toronto, says it's important to be very clear about the scope of a lawyer's duties when you hire an outside expert, which she does often for complicated issues surrounding income or business valuation. She says, even if a trial is looming, lawyers can't feel so rushed that they miss the "fundamental step" of communicating information to their client.
"A lot of negligence issues, I think, stem from something as simple as a lack of communication or a miscommunication," says Isaac. "We can't lose sight of the purpose of this — for the individual to appreciate, when they enter into a final settlement like minutes of settlement, what the implications are. Do we tell this expert we need the information in writing?....Things like reporting letters, providing them with acknowledgments before they enter into these things in writing, are important."
Nordheimer was also critical of the interpretation of certain cases cited by Myers, Butera v. Chown, Cairns LLP, 2017 ONCA 783 (CanLII), and Hryniak v. Mauldin, 2014 SCC 7 (CanLII).
Nordheimer wrote that Myers' conclusion was inconsistent with Butera, a case which addresses "the problems that arise when partial summary judgment is sought."
"I note, with some concern, what appears to be an effort by the motion judge …. to isolate the decision in Butera and thus apparently limit its precedential effect. If that was his intention, then it was an inappropriate effort," Nordheimer wrote.
On Hryniak v. Mauldin, 2014 SCC 7 (CanLII), which is referenced regarding when it is appropriate to grant partial summary judgment, Nordheimer wrote that Myers "appears to adopt the view that, not only are trials not the preferred method for the resolution of claims, they should be viewed as the option of last resort."
"With respect, the culture shift referenced in Hryniak is not as dramatic or as radical as the motion judge would have it," Nordheimer wrote. "The shift recommended by Hryniak was away from the very restrictive use of summary judgment, that had developed, to a more expansive application of the summary judgment procedure…. Certainly there is nothing in Hryniak that suggests that trials are now to be viewed as the resolution option of last resort. Put simply, summary judgment remains the exception, not the rule."