CCF assists woman in appealing order issued by Port Colborne officials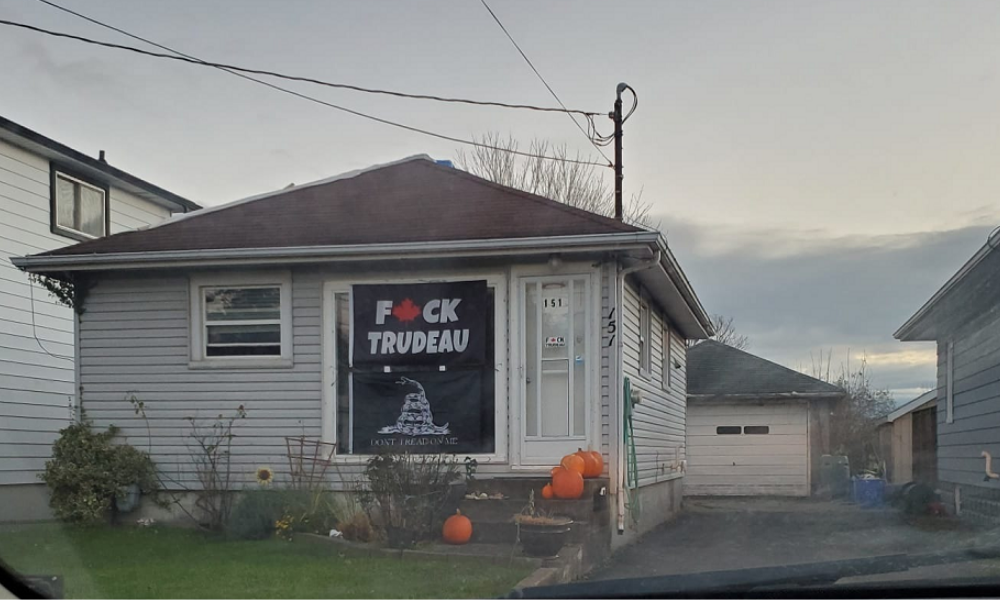 The Canadian Constitution Foundation (CCF) has offered its support to an Ontario woman who was ordered by Port Colborne officials to take down a banner attacking Prime Minister Justin Trudeau.
According to the CCF, the woman, named Melissa, decided to express her disappointment with the outcome of the September 21 federal election by hanging the banner in front of her residence. The banner − which reads "F-CK TRUDEAU" − used a maple leaf symbol to replace a single letter in the profanity.
A few days later, Melissa received a notice from Port Colborne officials ordering her to remove the banner for an alleged violation of a property standards bylaw which states that "exterior walls of a dwelling and their components shall be free of unauthorized signs, painted slogans, graffiti and similar defacements."
With this, the CCF decided to assist Melissa in appealing the city order.
"This case is an example of how municipal governments have the potential to be the most oppressive site of local authority because it is closest to the citizen, and we are proud that Melissa is willing to fight back against her municipal government," said Christine Van Geyn, CCF litigation director.
"Like every citizen of Canada, Melissa has a Charter-protected right to express her political views. She is flying a [banner] on her own property, expressing a political sentiment that frankly is not even that uncommon."
"At the CCF, we support the right of citizens to engage in political speech, including speech that is critical of the government, like Melissa's [banner]. The CCF supports this right to criticize the government, no matter the partisan stripe," Van Geyn added.