A woman who was allegedly sexually harassed by a co-worker — whose employment was subsequently terminated and who now claims damages for wrongful dismissal — has been granted intervener status in the upcoming trial, in what may be a first in Canada.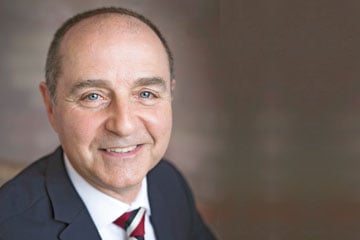 A woman who was allegedly sexually harassed by a co-worker — whose employment was subsequently terminated and who now claims damages for wrongful dismissal — has been granted intervener status in the upcoming trial, in what may be a first in Canada.
In Render v. ThyssenKrupp Elevator, 2018 ONSC 3182, Case Management Master Andrew Graham of Ontario's Superior Court of Justice ruled that an employee who had claimed a co-worker had sexually harassed her can be an intervener at the trial for his wrongful dismissal.
"Based on plaintiff's counsel's cross-examination of Ms. [Linda] Vieira on her supporting affidavit, it is clear that not only her credibility but also her integrity will be challenged at the trial of this action," wrote Graham in his decision. "Her interest in both protecting her integrity and in questions of fact and law in common with issues in the action entitle her to bring this motion to intervene."
Further, Graham noted, "Her counsel's participation will not unduly delay or prejudice the determination of the rights of the parties."
This may be the first time that the target of alleged sexual harassment by a terminated employee has had standing at a wrongful dismissal trial, according to counsel for the intervener and for the defendant in the case, ThyssenKrupp Elevator (Canada) Limited.
However, says David Butt of Camden Lane Law Chambers in Toronto, who is representing the intervener in the case, "it was a classic example of applying established principles to new fact patterns. There are certainly some helpful principles articulated.
"Whether you are a party to the litigation or not, if you do have a very serious interest in the outcome of the litigation, it's appropriate to recognize that serious interest" by granting intervener status to an affected party, says Butt.
The plaintiff, who had been employed by the defendant, ThyssenKrupp Elevator, for more than 30 years, had his employment terminated for cause in March 2014 as a consequence, according to the defendant, of the plaintiff's actions toward a female co-worker (Vieira). Specifically, he was found to have slapped her buttock during the month prior and "placed his face in the area of [her] breasts and pretended to nuzzle into them."
Following the incidents, Vieira filed a complaint against the plaintiff, who was then her co-worker, the company conducted an investigation and determined that the plaintiff's conduct warranted dismissal. None of the allegations have been proven in court.
"ThyssenKrupp is committed to maintaining a harassment-free workplace," says ThyssenKrupp's counsel, Alex Sinclair of Johnstone & Cowling LLP in Toronto, adding that the company was gratified by the court's decision and its support of one of its employees, Vieira.
"Obviously, the defendant believes Ms. Vieira's account of the incident," Sinclair says, "and acted accordingly [by terminating the plaintiff], but clearly Ms. Vieira took the position that the plaintiff would be challenging her credibility" and that the court proceedings stood to "have an impact on her reputation."
Vieira had expressed "concern about how the plaintiff's position with respect to the circumstances surrounding the . . . incident will affect his counsel's cross-examination of her."
"Insofar as the Plaintiff is concerned, his claim implies I somehow invited and/or contributed to his assault and sexual harassment of me, and further implies that his conduct, while not acceptable, is not just cause for termination of employment," Vieira said in her written affidavit. "I have serious reservations about how that position will inform his counsel's cross-examination of me as a witness."
Vieira also testified: "Something like this stains your reputation and that has been concerning to me over the years because people will shy away from getting close to me [in the workplace]. People dislike me and don't cooperate as much with me . . . " as a result of the "very liked" plaintiff's termination of employment.
Graham decided that Vieira met the threshold criteria in rule 13.01(1) in the Rules of Civil Procedure, which defines who may intervene in a civil case, and that she legitimately claimed an interest in the subject matter of the proceeding. Her affidavit and cross-examination evidence "supports her contention that her moral integrity will be in issue at trial and that, in the context of her ongoing employment with ThyssenKrupp, both her moral and possibly physical integrity could be affected by the outcome of the trial," Graham wrote in his reasons.
The court was very careful to structure the nature of the participation in the trial in accordance with the nature of the interests at stake of the intervener, says Butt. Graham was satisfied that Vieira's participation in the trial as intervener and her counsel's "limited participation in the trial" would not unduly delay it or prejudice the interests of its parties.
"The court wants to do justice to everyone affected but at the same time wants litigation to unfold" as effectively as possible, says Butt, who sees the ruling as part of the "incremental development of established principles" in common law.
"It may be important for other people who find themselves in similar situations," he says. "There's been a lot of talk socially regarding the importance of safe workplaces from a sexual harassment perspective; this situation may speak to that social context quite favourably."
Sinclair concurs.
"The decision . . . may have significant precedential value, particularly in the present societal context" of the #MeToo movement, he says.
The case is set to go to trial on Jan. 14, says Sinclair. Counsel for the plaintiff was not immediately available for comment.