Case comes after another Ontario security guard class action resulted in a settlement in 2020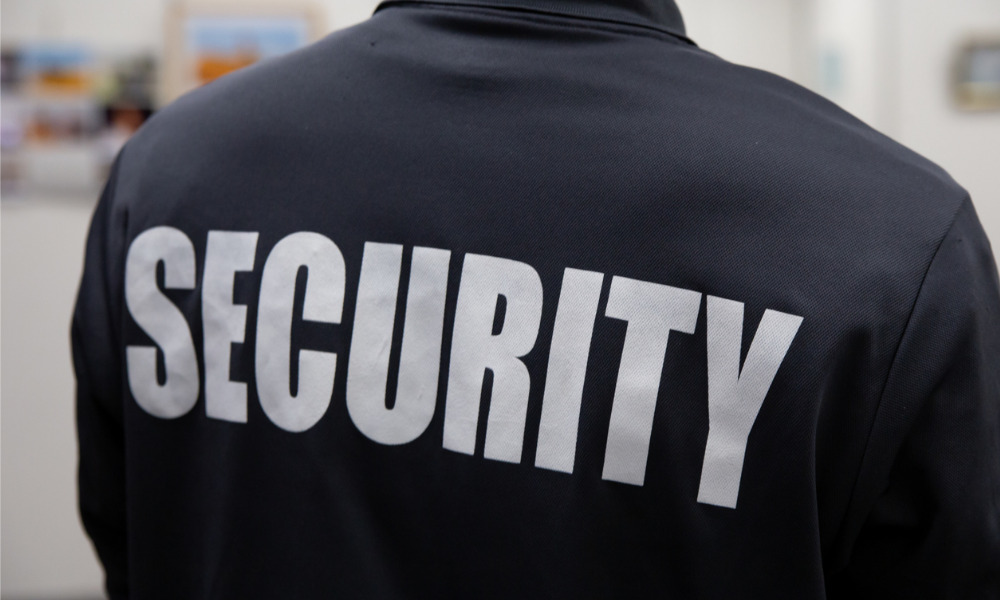 A settlement has been reached in a proposed class action for unpaid wages, with the employer, Ontario-based private security firm, Russell Security, agreeing to make policy changes and pay $725,000 to class members.
The class action was brought on behalf of security guards and the class covers all guards employed since January 1, 2017, except those who worked at sites that were subject to a collective agreement.
"This case is significant in employment class actions as it's another example of classes of non-unionized employees negotiating employer policy changes as part of class action settlements," says Joshua Mandryk, a lawyer with Goldblatt Partners. He represented class-members along with Goldblatt colleagues Geetha Philipupillai, Christine Davies and Charles Sinclair.
"It's really a great example of continuing to expand the use of class actions to provide access to justice to low income and precarious workers," says Mandryk.
The class members alleged that Russel Security required them to report for work and to prepare for duty at least 15 minutes before the official start of their shift. This policy is expressly stated in the company's security guard handbook, but the class members said Russell Security did not compensate them for the 15-minute pre-shift period, in violation of the Employment Standards Act and employment contract.
In the proposed settlement, Russell Security agreed to the certification of the class action and to pay $725,000 to the class members. The company also consented to update its handbook to stipulate that the employees are expected to report for duty at the commencement of their scheduled shift and any additional time worked for the briefing process may be compensated.
"Behavior modification is one of the key pillars underlying class actions. It's one of the key goals of class actions," says Mandryk. "And so, to be able to negotiate these changes, going forward, in the employment context, we think is a perfect example of behavior modification in class actions at its very best."
The Russell Security settlement comes just short of a year after the Ontario Superior Court approved a settlement agreement in another class action brought by security guards against their employer. In Horner v. Primary Response Inc. et al., Goldblatt acted for the class members who alleged Primary Response, which is owned by Garda Canada Security Corporation, also required guards show up for an unpaid 15 minutes before their shift, was unlawfully averaging overtime pay, deducting from wages the cost of uniforms and not paying guards for the time spent training them for the job. The settlement amounted to $2.9 million, spread across those four categories, says Mandryk.
"We see employment class actions as a tool in the toolkit for non-unionized workers to try and improve and enforce their rights at work," he says.
The Russel Security settlement was reached following a mediation between the parties with mediator, William Kaplan. Settlement funds will be distributed to the class members after court approval. The certification and settlement approval hearing will be held on December 20.