New calls, clinics raise alarm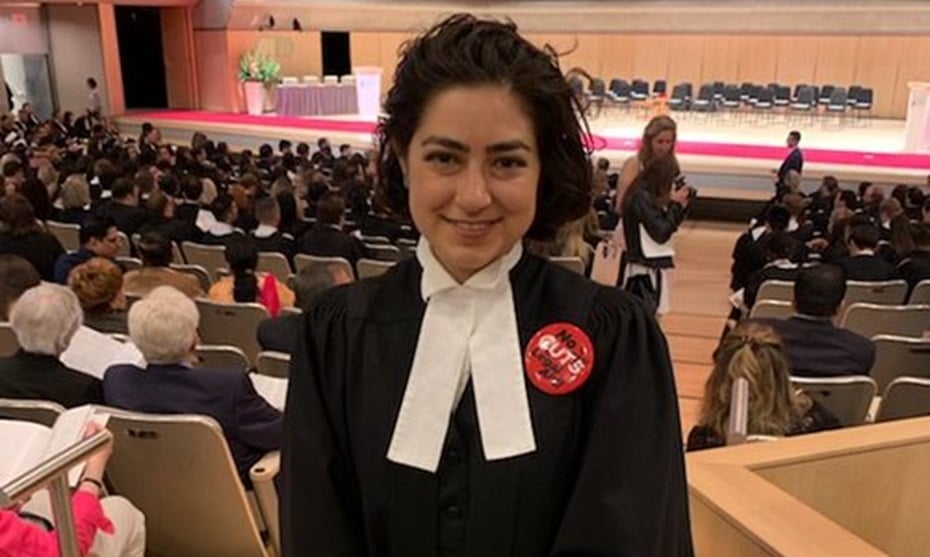 Law clinics mounted fresh opposition this week to cuts in legal aid funding, calling on new Ontario Attorney General Doug Downey to address budget shortfalls.
Representatives of several clinics — The Advocacy Centre for Tenants Ontario; Kensington-Bellwoods Community Legal Services Toronto; Workers' Health and Safety Legal Clinic; Industrial Accident Victims Group of Ontario; Injured Workers Community Legal Clinic; and Parkdale Community Legal Services — said on Tuesday they would "march to the Attorney General's office to demand an immediate reversal of the funding cuts" and "will be personally delivering appeal documents of this decision to Legal Aid Ontario."
Legal Aid Ontario announced plans on June 12 to pull more than $70 million from its budget, including a $14.5-million cut to clinics, after the provincial government's April 11 announcement that Ontario's 2019 budget would allot $133 million less funding to Legal Aid Ontario. Downey was announced as the new attorney general on June 20.
Cuts to a weekly family law service at Guelph-Wellington Women in Crisis also caused a stir this week, prompting an open letter to Downey from Suze Morrison, member for provincial parliament for Toronto Centre and opposition critic for women's issues.
Family law clients at the Women in Crisis centre were given less than one business day of notice that the services would be cut, Morrison said in her July 8 letter.
"The heavy-handed cuts that were passed on to these organizations have already begun to have an impact on folks in our communities that need help the most," said Morrison's letter.
A group of newly called lawyers also told Law Times this week they would reignite a June protest that began at their call to the bar ceremony.
Lawyer Sima Atri says that over 150 new lawyers plan to echo their original demands to new appointee Downey. Downey's predecessor, Minister Caroline Mulroney, previously addressed protests to legal aid cuts, telling Law Times, that while "some lawyers may not welcome renewed accountability at legal aid, every dollar saved is a dollar we can invest in the services that matter most to people, such as public health care and education."
Atri says she is hopeful that the continuing opposition to the cuts will get Downey's attention.
"Over 150 new calls wore buttons with the words 'no legal aid cuts' as they were admitted to the bar. They also shared their opposition to the cuts on social media. We have not yet received a response, although there was support from many benchers of the [Law Society of Ontario] who were present at the ceremony," Atri says. "We hope to engage with other new calls to continue to act collectively to show the broad opposition to the cuts, and to draw attention to the importance that we all — not just legal aid lawyers — stand in unison against the cuts."
A Ministry of the Attorney General spokesman told Law Times that LAO is focussing on its core mandate to provide legal assistance to eligible low-income Ontarians.
"The government has inherited a large deficit, LAO is taking the necessary steps to be fiscally responsible, respect taxpayers, and operate within its allocation," the spokesman wrote in an emailed statement. "We are confident that Legal Aid Ontario will be able to continue providing effective legal services to eligible low-income Ontarians in order to ensure low-income people get the legal help they need."