Lawyers say the Ontario government's plan to review and possibly reverse the former Liberals' labour and employment reforms are causing uncertainty with their clients, after implementing reforms that now may never come to pass.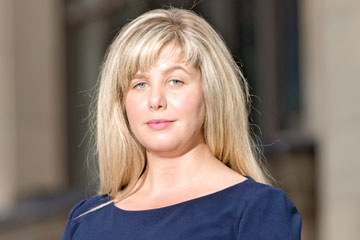 Lawyers say the Ontario government's plan to review and possibly reverse the former Liberals' labour and employment reforms are causing uncertainty with their clients, after implementing reforms that now may never come to pass.
On Oct. 2, Premier Doug Ford told the Ontario legislature that his government would eliminate the Fair Workplaces, Better Jobs Act, also known as Bill 148. Later that day, the government said the act was still under review.
On Sept. 26, Ford's government said that the minimum wage, which was supposed to be raised to $15 an hour on Jan. 1, 2019, will be frozen at the current $14 an hour.
Bill 148 had increased the minimum wage to $14 from $11.60 at the beginning of this year. To keep it at $14, the provincial Progressive Conservatives will first have to pass legislation to that effect.
Samantha Seabrook, founder of Seabrook Workplace Law, says the move will impact her clients, who are employers including municipalities, school boards, technology companies, manufacturers and small business owners.
"We don't have a clear signal from the government about what their intentions with Bill 148 are," she says.
"[W]hat Ontario employers need right now is stability in labour and employment legislation."
For those advising businesses on compliance with labour standards, the government's path pulls the rug out from under those who have spent time and money implementing Bill 148 into their operations, says Seabrook.
"Ontario employers stepped up and they began preparing for the implementation of these changes and they've expended a lot of time and resources doing so and if there are going to be more changes, even a repeal, that requires more time and resources to be expended," she says.
Jodi Gallagher Healy is a partner with Hicks Morley Hamilton Stewart Storie LLP in London, Ont. She says her clients, who are exclusively employers, consider Bill 148 an overreach by the previous Liberal government.
"Labour law is often like a pendulum. It swings one way and then it swings the other depending on what kind of government's in power," she says.
"Some of the employers I work with were of the view that, under the Liberals, the pendulum swung too far."
The aspects of the reforms that Healy says are problematic to employers include requiring a minimum of three hours of pay if an employee's shift is cancelled or hours are cut and they are not informed within 48 hours and a right to refuse a shift if not scheduled and not informed within 96 hours.
Another issue for employers was the "equal pay for equal work" provision in Bill 148, where workers must be paid the same wage if performing "substantially the same work" whether they are temporary, part time or full time, says Healy.
Danny Kastner, partner at Kastner Law in Toronto, says labour and employment lawyers like himself are in a "wait-and-see position" due to the shift by the government.
"Without predictability and consistency, it becomes exceedingly difficult to give advice, especially to institutional or employer clients," he says.
Donald Eady, a partner at Paliare Roland Rosenberg Rothstein LLP, says the reforms that followed were "generally positive" and modernized labour standards, while Ford's plans to cut the minimum wage, replace it with a tax credit and possibly reverse the legislation is "ridiculous."
"What, frankly, is worrying my union clients is whether this is the first shot across the bow," says Eady.
Bill 148 was enacted in 2017 and amended the Ontario Employment Standards Act, the Labour Relations Act and the Occupational Health and Safety Act. The act's changes included raising the minimum wage and increasing paid sick days.
It also increased leave for certain medical and family emergencies, required that workers on call be paid for three hours whether they are called or not and granted an extra week of vacation for employees in the position for more than five years.
Some of these obligations in Bill 148 placed a financial burden on employers and required them to work hard to get their businesses in line on time, says Seabrook.
"The issue for employers was really the speed at which these changes and these new financial obligations were placed on them and that's where we're seeing the pushback that Ontario employers didn't have enough time to prepare for implementing these changes," she says.
In 2015, then-Minister of Labour Kevin Flynn appointed Michael Mitchell and John Murray, who were labour and employment lawyers (Mitchell is now an arbitrator and Murray is now a judge in Ontario), to conduct the "Changing Workplaces Review," which heard more than 200 presentations and received more than 300 written submissions and produced a report with 173 recommendations.
Dylan Augruso, an associate at Dickinson Wright LLP, says the government will have to come up with new draft legislation quickly in order to pass it before the house closes in December, if it wants to prevent the new provisions coming into effect in January.
Christine Bujold, senior communications advisor and press secretary for Minister of Labour Laurie Scott, told Law Times via email, "Throughout and since the recent election campaign, we have heard from stakeholders on all sides of the labour market that changes made through Bill 148 by the previous Liberal government have had negative unintended consequences on workers and businesses."