The federal government has some improvements to make in its regulation of the Temporary Foreign Worker Program, according to immigration lawyers.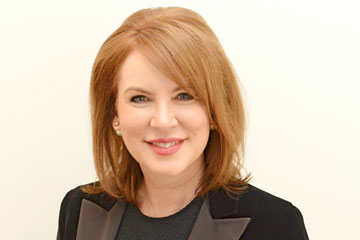 The federal government has some improvements to make in its regulation of the Temporary Foreign Worker Program, according to immigration lawyers.
Since December 2015, amendments to the Immigration and Refugee Protection Regulations have allowed Employment and Social Development Canada to impose administrative monetary penalties on employers found non-compliant with the TFWP on a sliding scale of fines.
Depending on the severity of an offence, they can range from as little as $500 per violation up to $100,000 with an overall cap set at $1 million.
In addition, employers could find themselves banned from using the foreign worker programs for anywhere from one to 10 years per violation, with permanent exclusion an option for the most serious offenders. Details about violations and the employers who committed them are also published on a government website.
The government has stepped up its inspection regime following a critical report released last year by federal Auditor General Michael Ferguson.
Jacqueline Bart, principal at Toronto immigration law boutique BartLaw, says she welcomes the additional level of accountability the enhanced powers have brought for businesses using the TFWP.
"In the past, employers were getting away with murder, but now we've got a system that has checks and balances and where employers have liabilities," she says. However, she says there are still some prioritization wrinkles to be worked out.
For example, Bart says, a client of hers got into a dispute with inspectors over discrepancies in the work permit of a company's CEO.
While the documents originally submitted by the company indicated it would lease a company car for his use, in reality, the employer reimbursed the CEO for a car leased in his own name, because the deal worked out cheaper.
"We spent six months arguing over that, and you can get into some silly situations where the employer has promised to provide something to an employee and it hasn't happened for legitimate reasons," Bart says. "It's the vulnerable foreign workers who come in to do live-in caregiver work or lower-paid jobs that need that additional level of care."
Betsy Kane of Capelle Kane Immigration Lawyers PC says ESDC's heavy-handed approach to compliance and minor infractions is undermining employers' confidence in the program.
"It's a waste of government resources to be chasing pay stubs, taxi receipts and all kinds of stupid things they ask for, when there are employers out there who are actually taking advantage of people and clawing back wages under the table," she says.
"In the vast majority of cases, there's nothing where the integrity of the program is at stake, and when people are penalized $1,000 or $2,000 for little things, the whole thing becomes kind of counterproductive. The amount of work that goes into a tiny fine like that is huge."
Last year, Ferguson's annual spring report singled out the TFWP for oversight problems, scolding ESDC for its limited use of the new powers and for failing to ensure that temporary workers were hired "only as a last resort."
"The Government of Canada takes its responsibility to protect temporary foreign workers from abuse very seriously," says ESDC spokesman Christopher Simard in a statement to Law Times.
He says the inspection level is up to 2,800 per year out of the 22,000 employers who receive a Labour Market Impact Assessment, with on-site and unannounced inspections also receiving a boost.
Mario Bellissimo, a former chairman of the Canadian Bar Association's national immigration law section, says the compliance regime is still evolving.
"My sense is that, eventually, they will begin, if they haven't already, to use a more triaged model that recognizes the risk of non-compliance," he says.
In his statement, Simard says ESDC has already taken steps to implement such a system, using a "predictive model that identifies high-risk employers hiring in sectors that have a higher risk of non-compliance."
Calls to a tip line, which allows temporary foreign workers or other interested parties to anonymously report concerns, also factor into inspection decisions, Simard says.
"All allegations of abuse received are reviewed and appropriate action taken. When the allegations point to potential criminal activities, the information is forwarded to law enforcement agencies for further action," he adds.
Of those inspected, Simard says, more than half are initially found non-compliant.
"However, the department is committed to working with employers to bring them into compliance and the vast majority do take corrective action to address any identified issues," he says.
Bart says her firm and others who do defence work for employers have noticed a significant upsurge in inspections and compliance reviews, describing them to clients as analogous to a tax audit by the Canada Revenue Agency.
According to Bart, compliance issues are most likely to be found where employers completed their own documentation or used a lawyer without expertise in immigration law.
"They need to take compliance reviews very seriously because any violation can have a big impact on a business," she adds.