The federal government has tabled proactive pay equity legislation covering federally regulated sectors after three years of consultation.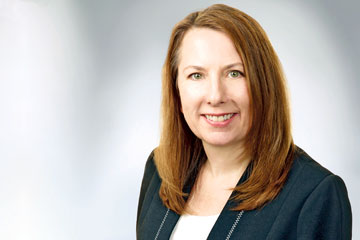 The federal government has tabled proactive pay equity legislation covering federally regulated sectors after three years of consultation.
The legislation, which is part of the omnibus budget implementation bill, covers both public and private sector employment, and calls for the creation of a new federal pay equity commissioner to be housed within the Canadian Human Rights Commission.
Lawyers say one reason pay equity cases can take decades to litigate is because of the lack of guidance in legislation or regulation, and they hope that the new commissioner can help to alleviate this problem. But they say they also worry that this may simply be creating a new mechanism that will quickly become as overburdened as the CHRC has been.
The bill is currently before the House of Commons' finance committee for study.
Andrea York, partner with Blake Cassels & Graydon LLP in Toronto, who does employer-side work, says the legislation is much more prescriptive than the existing federally regulated system and follows the existing Ontario regime in many cases.
One example is with the preparation of a pay equity plan.
"To prepare a plan, you need to do a lot of analysis," says York. "Federally regulated employers should get started sooner rather than later, assuming the legislation passes."
She says she would not call the federal legislation an employer-friendly statute given the increased onus on employers, as well as in the timelines for the obligations being placed on them.
"My experience is that responsible employers have been undertaking their own pay equity analyses periodically for decades now," says York. "It demonstrates a lack of trust toward employers in getting pay equity right on their own."
In an interview with Law Times, Minister of Employment, Workforce Development and Labour Patty Hajdu says the fact that the legislation is proactive will eventually lead to a decrease in legal action.
"It's very expensive to play catch-up when organizations are essentially being sued for their lack of attention to equity, and that's the system as it stands now — that it's complaint driven," says Hajdu. "We've seen a number of high-profile cases that have been settled in a very costly way for employers and obviously [were] a delay of justice, so a proactive process will compel employers to do that hard work at the front end and avoid the litigation that comes later."
Alison McEwen, an associate with Nelligan O'Brien Payne LLP in Ottawa, who is currently engaged in a decades-long pay equity case involving Canada Post, says the proactive nature of the bill is one of its strengths.
"What lawyers have to know is that this puts proactive obligation on employers," says Mc­Ewen, who does labour-side representation. "It's no longer the employees' job to look around and say 'I think I'm being paid less than that group of guys over there,' make a complaint and then quite frankly spend 10 to 15 years trying to slowly drag out the information. Now, employers need to look."
McEwen says this could be one of the great parts about the bill, and for employment lawyers, the obligation isn't just to defend if someone makes a complaint — they now have to do things proactively.
"I think that's one of the best parts of this bill," says McEwen. "Proving male or female predominance and finding the appropriate comparator group can be a nightmare."
Angela Chaisson of Angela Chaisson Law in Toronto, says that, even though the federally regulated sector only captures 1.2 million Canadians, pay inequities are entrenched within both the federal government, which is heavily unionized, and employers such as banks.
"We have the data now that says that, even among lawyers employed within the federal public service, there's a gender gap that's pervasive and real," says Chaisson.
Fay Faraday of Faraday Law, who is also the co-chairperson of the Ontario Pay Equity Coalition and who spoke at the federal finance committee on the bill, says the coalition has identified a dozen amendments that need to be made to the bill because it contains some provisions that could be unconstitutional given recent Supreme Court of Canada decisions regarding Quebec's pay equity legislation, as those provisions are replicated in the federal bill.