The Human Rights Tribunal of Ontario said it was unreasonable for a woman to be fired after failing to give 48-hours-notice before calling off sick.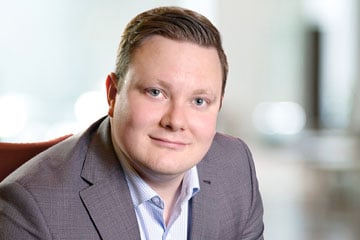 The Human Rights Tribunal of Ontario said it was unreasonable for a woman to be fired after failing to give 48-hours-notice before calling off sick.
Mary Truemner, the tribunal's vice-chair, awarded applicant Jessica Simpson $30,000 in the Jan. 4, decision, Simpson v. Pranajen Group Ltd. o/a Nimigon Retirement Home, finding that one of the reasons Simpson was fired was the employer's need to accommodate her childcare schedule.
"I find that at least one of the real reasons for the termination, if not the only reason, was the applicant's unavailability for certain shifts caused by her need to provide care to her children," wrote Truemner.
Christopher Dilts, an associate at Sullivan Mahoney LLP in St. Catharines, Ont., who represented Simpson, says the decision sends a message that while there isn't as much case law on discrimination based on family status, the tribunal takes those types of allegations very seriously.
"In general, it does appear that the tribunal is increasing the size of their awards, and I think that they are sometimes using cases like this, where there is only one side present to influence the case law and show that awards are increasing," says Dilts.
Simpson worked for the respondent as a personal support worker from 2013 to 2017, when she had two young children, the decision said.
The ruling said Simpson, had only missed work three to four times over the years when either she or her children were sick.
In 2017, managers told Simpson they would not give her the midnight shift because she had called in sick without giving enough notice, the decision said.
"The respondent's decision not to give the applicant the midnight shift was based upon an unreasonable expectation that she should have provided 48 hours of notice that she would be ill, or that she should have found a replacement for herself even though she became ill the night before a morning shift," said the decision.
On May 23, 2017, Simpson was fired, for "attendance, failure to follow instructions, conduct, creating disturbance, performance and work quality," according to the decision.
Simpson was awarded the full $30,000 she had requested for the loss of the right to be free from discrimination, plus injury to dignity and self-respect.
While Simpson's former employer initially asked for, and was granted, an extension to file a response, the company ultimately did not participate in the hearing. Sandy Singh, a manager at the retirement home, said in an email to Law Times that the decision was "out of context."
Another representative from the retirement home's management said the company plans to appeal the decision.
For employers struggling to accommodate someone's family status, it's a reminder that these types of requests have to be treated in a way in line with other accommodation requests, says Neena Gupta, a partner with Gowling WLG (Canada) LLP, who works in the Toronto and Waterloo region offices.
"Family status is newer than traditional grounds like race and religion but cannot be treated lightly," she says.
Patrick Groom, a partner at McMillan LLP in Toronto, says the example of the sick leave policy cited in the decision is a reminder for employer is the need for clear policies that are written down and given to employees.
"It's clear that we have an employer who, their first mistake, in my opinion, is that they weren't responding to her requests," he says.