Intellectual property lawyers say Canada's trademark law is catching up with the modern world after a pair of federal court decisions allowing foreign businesses to keep their marks despite having no physical presence in the country.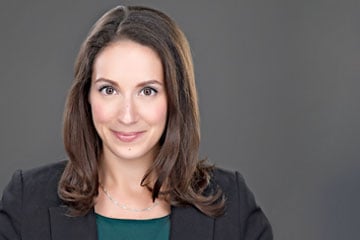 Intellectual property lawyers say Canada's trademark law is catching up with the modern world after a pair of federal court decisions allowing foreign businesses to keep their marks despite having no physical presence in the country.
Earlier this summer, in Dollar General Corporation v. 2900319 Canada Inc., Federal Court Justice Michael Manson ruled the U.S. dollar store had demonstrated use of its trademark in this country via its website, even though Canadians would need to travel south of the border or hire a third-party shipper to collect their shopping.
And a couple of months later, Justice William Pentney ruled in Hilton Worldwide Holding LLP v. Miller Thomson that the hotel company's Waldorf-Astoria mark should be restored to the Canadian register of trademarks, despite its abandonment of plans for a bricks-and-mortar hotel under the name in Montreal.
Jamie-Lynn Kraft, a lawyer in the Ottawa office of intellectual property law boutique Smart & Biggar, says the decisions are good news for non-Canadian businesses looking to protect their brands in this country.
"Online is where the economy is going," she says. "This is an indirect acknowledgement from the court that this is how we do business now."
"Our Trade-Marks Act was drafted in the 1950s, so internet and electronic commerce were not exactly in anybody's thoughts at that time," says Kelly Gill, a partner in the Toronto office of Gowling WLG, who acted for Dollar General in its successful appeal.
"There have been a few cases in the context of trademark use, but the law probably needs more development to get around the old view of what constitutes commerce," Gill says.
According to Manson's decision, Dollar General, which operates a large chain of stores in the U.S. but has no physical stores in this country, was initially granted a Canadian trademark back in 2010 for use in connection with "retail variety store services." However, the mark was expunged from the register in 2017 after a rival challenged the company to show use in Canada.
Although it operated a website and mobile app aimed at and downloaded by Canadians, the registrar of trademarks decided that Dollar General had fallen short on demonstrating use of the mark in Canada because it failed to make its own cross-border deliveries. Instead, the only way Canadian customers could get their goods was to either travel to a store in the U.S. or have them delivered by a third-party shipper.
In its appeal to the Federal Court, Dollar General highlighted the similarities between its online store and a bricks-and-mortar one by submitting screenshots showing how shoppers can browse products, check availability and add them to a virtual shopping basket.
The company was also able to show that customers with Canadian billing addresses had completed purchases on the site and that at least one Canadian customer had her goods delivered to a trans-shipper, which accepts goods at a U.S. address before forwarding them on to anywhere else in the world.
"The Registrar's decision was clearly wrong and unreasonable," Manson's July 19 decision reads. "Viewing the evidence as a whole, I find it is sufficient to show that the Applicant used the Mark in Canada in association with the Services during the Relevant Period. The logical inference from the facts is that Canadians benefitted from use of the Applicant's website by using it as a substitute for visiting a brick-and-mortar store, as well as either purchasing products for delivery to a US address for pick-up or to a trans-shipper for delivery in Canada."
Jonathan Colombo, a partner with Bereskin and Parr LLP, says he was encouraged by the Dollar General decision while waiting for Pentney's verdict on the case involving his client, Hilton Worldwide.
He says case law on trademark use has been heading toward a more liberal interpretation of the word "services" in the context of an online presence since the 2011 Federal Court judgment in TSA Stores, Inc. v. Registrar of Trade-Marks.
In that case, the judge ruled that a U.S. shoe store's extensive "shoe finder" and "store finder" features on its website were enough to demonstrate use in connection with "retail store services" without a bricks-and­mortar presence in Canada, because they were "of benefit to Canadians," even without evidence of sales north of the border.
Despite that, Colombo says, there remained a long list of cases involving "hotel services" in which the registrar of trademarks sided against non-Canadian hoteliers without an actual building in the country.
"When TSA came out, I think a lot of people were scratching their heads," says Toronto-based Colombo, who co-leads the intellectual property boutique's trademarks practice group. "If retail stores can demonstrate use without brick-and-mortar presence, and the test is that the services are 'of benefit to Canadians,' why is it different when you're looking at hotels?"
However, he says, Pentney's decision brings the jurisprudence on trademark use for hotel services back in line with retail stores.
"Our client is very pleased with the result," Colombo says. "In an internet world, the law is slowly catching up."
According to Pentney's decision, Hilton Worldwide registered its trademark for Waldorf-Astoria in 1988. Although it had plans to construct a hotel under the name in Montreal, the project never materialized, finally foiled by the global economic crisis in 2008.
In 2014, the company was issued a notice under s. 45 of the Trade-Marks Act, requiring it to demonstrate use of the mark in the previous three years.
Hilton Worldwide argued that its website, which allows visitors to make reservations to stay at any of the company's Waldorf-Astoria hotels around the world, including the original in New York City, should be enough to constitute use in Canada.
The website provided a Canadian toll-free number, and the mark appeared in emails sent to Canadians to confirm their bookings. In addition, 1,300 people in this country made payment online for rooms in Waldorf-Astoria hotels between 2011 and 2014 in order to take advantage of discount room rates for advance bookings.
However, following a hearing, the registrar of trademarks was unconvinced and ordered the mark expunged due to the lack of a physical hotel in Canada.
"If someone says they offer 'hotel services' in Canada, the average consumer is expecting a hotel. If the customer has to leave Canada to actually enjoy the service, this is not 'hotel services,'" the registrar wrote.
In his decision, Pentney found the registrar had construed the meaning of "hotel services" too narrowly. The ordinary understanding of the term, he wrote, includes ancillary services such as reservation and booking services, in addition to the provision of a room in a physical hotel.
Pentney added that the meaning of words in a registration can also evolve over time:
"In the current case, for example, since the time of the original registration, the scope of services delivered on-line has expanded greatly, and the meaning of 'hotel services' must adapt to reflect the fact that an ordinary customer would expect to be able to book a hotel room on-line today, either directly or through the intermediary of a service dedicated to travel arrangements (e.g. Expedia, Travelocity or Orbitz)," he wrote in his Sept. 7 judgment.
The judge then went on to conclude that the registrar erred by failing to consider the meaningful benefit Canadians could take from Hilton Worldwide's delivery of the registered services.
"Therefore, Hilton has established 'use' of its trademark in Canada during the relevant period," Pentney concluded.