Just more than a year ago, the federal government confirmed the expiry in November 2019 of two pilot programs allowing caregivers for children and adults with high medical needs to apply for permanent residence following admission under the Temporary Foreign Worker Program.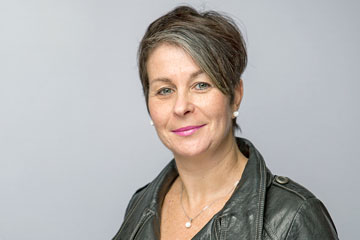 Just more than a year ago, the federal government confirmed the expiry in November 2019 of two pilot programs allowing caregivers for children and adults with high medical needs to apply for permanent residence following admission under the Temporary Foreign Worker Program.
In a submission to the federal ministry of Immigration, Refugees and Citizenship last year, immigration lawyer Barbara Jo Caruso, head of the Canadian Bar Association's immigration law section, urged the government to issue four-year work permits to caregivers under its new pathways and simplify the Labour Market Impact Assessment process by eliminating advertising requirements and creating an exemption to cover situations when employers and caregivers wish to renew existing contracts of employment.
"It's just one example of the uncertainty that plagues this whole particular program," says Caruso, co-founder of Toronto's Corporate Immigration Law Firm.
She says it's especially important for the government to get the new program right, considering it's one of the few areas of immigration law that touches existing Canadian citizens and permanent residents directly.
"It's a uniquely intimate situation to have someone come in and work for you in your home," Caruso says. "We have an aging population, so people are going to be relying more and more on caregivers to look after their loved ones, and demand for this type of service is going up."
Government silence on the future of foreign caregiver pathways to permanent residence has also worsened a shortage of qualified workers in the field, according to Deanna Okun-Nachoff, a former chairwoman of the CBA's national immigration law section.
While Immigration, Refugees and Citizenship Minister Ahmed Hussen has pledged new pathways to permanent residence for caregivers, Okun-Nachoff says she's becoming increasingly concerned by the lack of detail on a replacement scheme as the November deadline approaches. She was involved in consultations between the ministry and the CBA early in 2018, but she has heard nothing further since.
"I'd like to challenge the idea that silence is neutral, because it's not," she says.
"I understand that they need time and are trying to get a lot of consultation done, but the lack of communication and transparency is not just causing panic among workers and employers, it's actually also affecting decision-making."
Since caregivers need two years of caregiver experience in order to apply for permanent residence under pilot programs with less than that to run, Okun-Nachoff says that visa officers are increasingly likely to refuse work permits for new applicants due to the suspicion they will overstay after expiration. In addition, she says, the uncertainty about what the program will look like after November is making Canada a less attractive option for potential foreign caregivers, even if they have offers of work.
"It would be quite a sacrifice to leave your family behind without any idea of your prospects for permanent residence in Canada," says Okun-Nachoff.
The longer it takes to put a new scheme in place, the worse it will get for Canadians already struggling to find workers to look after their children and vulnerable adult family members, she says.
"The inventory of people is going to be reduced by the time we get there, and it will take time to address the shortage," says Okun-Nachoff.
Meanwhile, those already in Canada under the pilot schemes face an anxious wait to see what happens if they fail to meet the requirements for permanent residence before their expiry, according to Kara Manso, a co-ordinator with the Toronto-based Caregivers Action Centre.
"Caregivers are really scared right now, because they're living in limbo," she says. "They want to plan for the future, but it's hard when you're not hearing anything back."
Manso herself arrived in Canada in 2012 under the old Live-in Caregiver Program, which was closed to new entrants in 2014 by the previous federal government led by Stephen Harper. In its place, the then-Conservative government created two new categories under the TFWP: one covering caregivers for children and another covering caregivers for people with "high medical needs," such as elderly or disabled adults.
"I thought my experience was bad enough, because it put carers in a very vulnerable position, but the current program added even more barriers to permanent residency," says Manso.
Although advocates such as Toronto immigration lawyer Deanna Santos welcomed the elimination of the live-in requirement for caregivers, she was less enthusiastic about other new features of the pilot projects, including tighter language tests and requiring permanent residence applicants to have the Canadian equivalent of one year of post-secondary education. An overall cap of 5,500 was also imposed across the two categories for the admission of permanent residents annually.
In addition, Santos says caregivers have suffered from a more disjointed path to permanent residency under the pilots.
"The old live-in program was a hybrid one, covering the initial work permit, any subsequent renewals and the permanent residence application," she explains.
Now, caregivers must obtain a positive LMIA, like others entering Canada under the TFWP, in order to be issued with a two-year work permit.
However, renewals are typically required for those seeking permanent residence, because while the work permit starts running immediately, caregivers can not actually start their employment and begin accumulating the two years of experience required until the permit has been approved by Immigration, Refugees and Citizenship Canada.
Work permit renewals in turn trigger the need for a fresh LMIA, even when the caregiver wants to remain with the same employer, adding unnecessary time and cost to the process for both caregivers and their employers, says Santos.
In an ideal world, Santos says, caregivers would be granted permanent residence on arrival in Canada in order to limit their reliance on a single employer and allow them to bring their immediate family with them.
"That would remove the vulnerability of caregivers," she says.
More realistically, she's hoping for a partial return to the old hybrid program, with more open, sector- or region-specific work permits that would increase caregivers' mobility once in Canada to separate from abusive or simply incompatible employers.
In a statement to Law Times, IRCC spokeswoman Béatrice Fénelon said that "extensive online and in-person consultations with stakeholders and caregivers" will help determine improvements in the permanent residence pathways beyond the end of the pilots, and she promised there would be an announcement on the changes "in the coming months."