Changes to the federal Criminal Code could affect prospective immigrants who are convicted of impaired driving offences inside or outside Canada, lawyers say.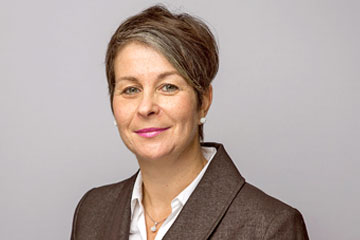 Changes to the federal Criminal Code could affect prospective immigrants who are convicted of impaired driving offences inside or outside Canada, lawyers say.
Without intervention from federal Immigration Minister Ahmed Hussen, Canada could end up with a "draconian" imbalance between how offences related to impaired driving apply to citizens versus immigrants, say lawyers.
On June 21, Bill C-46 received royal assent.
In addition to making provisions for testing blood alcohol levels and blood drug concentrations, the bill altered the Criminal Code by increasing certain maximum penalties and certain minimum fines relating to impaired driving.
In particular, the new law states that "if the offence is prosecuted by indictment" the offender could be subject to "imprisonment for a term of not more than 10 years."
"If an individual who is a permanent resident of Canada is convicted of a D.U.I., it will be considered a serious offence. It makes a person inadmissible and can lead to removal," Barbara Jo Caruso, founder of Corporate Immigration Law Firm PC in Toronto.
"And because of prior legislation . . . there are limitations of ways to appeal."
Michael Greene, a partner with Sherritt Greene Immigration Law in Calgary, says that, as a consequence of the legislative change, which comes into force 180 days after royal assent, being convicted of impaired driving either within or outside Canada would be deemed a "serious criminality" under the Immigration and Refugee Protection Act.
The Immigration Law Section of the Canadian Bar Association, which has about 1,000 members, raised these issues in a December 2017 letter.
Currently, a person who is convicted of driving while impaired by pot or alcohol could receive up to five years of jail time, says the CBA letter. However, the CBA section noted in the letter that Bill C-46 "would change the maximum penalties for impaired driving, to make any driving under the influence equivalent offence to 'serious criminality.'"
The CBA letter goes on to say that Bill C-46 "will have a far-reaching effect on the criminal inadmissibility of foreign nationals and permanent residents who have been convicted of an impaired driving (or related) offence — regardless of how much time has passed since completion of the associated sentence."
The change to 10 years potential sentence from five years potential sentence is important to permanent residents in Canada, says Gordon Maynard of Maynard Kischer Stojicevic Citizenship & Immigration Lawyers, in Vancouver.
Maynard says that, prior to the C-46 changes, a conviction for a simple impaired driving offence, where no bodily harm or death has occurred, didn't trigger the process of a permanent resident losing their immigration status, unless there was a six-month sentence imposed. Now, with the higher maximum potential sentence extended to 10 years, any conviction for impaired driving in Canada may initiate permanent residents' loss of status proceedings.
Maynard says this leads to a "serious problem" that will affect permanent residents who actually receive six-month sentences in Canada or who are found to have committed a similar impaired driving offence outside of Canada, like while they're on vacation.
"These permanent residents will find themselves losing their [permanent resident] status and being ordered deported without any right of review by the appeal division," Maynard says.
In the past, there have been ways for Canadian permanent residents, foreign nationals and other visitors to show they have been rehabilitated from prior offences or to apply for a special permit in certain circumstances.
But many of those options will either become very time consuming or be removed now that impaired driving is considered "serious criminality," lawyers say.
Specifically, the issue has been further complicated by Bill C-43, Faster Removal of Foreign Criminals Act, which received royal assent in June 2013. That bill removed the right to appeal inadmissibility and deportation in certain cases involving serious offences.
Foreign nationals seeking entry to Canada who were admissible under the old rules for prior drug offences in a foreign country could find they are unable to enter Canada without first obtaining a temporary resident permit, says Jacqueline Bart of BartLAW Canadian Immigration Barristers and Solicitors, in Toronto. Those who are seeking to immigrate to Canada may also need to obtain a status of lifetime rehabilitation — which can be a lengthy process that could drag on for five years or more, Bart says.
A temporary resident permit can require $200 in non-refundable fees and sometimes also requires interviews and separate applications through a local visa office, according to the Canadian immigration office website.
A person is not eligible to apply for rehabilitation until five years have elapsed since the completion of the sentence — including fines, conditions and probation, Bart says. Then, Bart says, processing times for rehabilitation applications can take between three months and two years or more, depending on the circumstances.
"That's a long time; that's a serious punishment," Bart says.
"Rehabilitation its important, but so is a balanced approach to this. People make mistakes, and that doesn't mean they need to instantly have their life ruined."
The CBA's letter also raised the issue of the increased demand on Canada Border Services Agency resources.
"This change of the law will mean that Immigration Tribunals [the Immigration Division and the Immigration Appeal Division] will become busier," Maynard says.
If the government wants to avoid these issues for impaired driving offences, separate immigration rules will need to be created, since the government will not change the Criminal Code to fit into the Immigration Act, Bart says.
Caruso says the bar association is in the process of making submissions and would like to see the restoration of appeal rights for permanent residents that are convicted of serious offences, so they can argue humanitarian grounds.
Other solutions that could help would be grandfathering in the rules for past offenders and allowing first-line officers to grant temporary resident permits, which could cut down on waiting times, Caruso says.
"The bar association has been all over this issue since last fall, and I think it's very clear that in the rush to legalize cannabis, the government wanted to send a very strong message to the public that they would be tough on D.U.I.'s and other drug offences," Caruso says.
"In doing so, they did not take into consideration the implications of immigration."
While impaired driving is not to be taken lightly, deportation and inadmissibility appear to be out of proportion with the level of the crime, Greene says, especially since a person charged outside of Canada might not receive the same heavy sentence as the Canadian maximum.
Otherwise, Maynard says, immigration lawyers will increasingly see inadmissibility rear its head.
"This rule just made no sense. How can you not take into account the sentence? How can you not take into account the background of the individual and whether or not this was a one-off circumstance?" Maynard said.
"We've always disliked that provision that the [federal] Conservatives put into C-43. But really it didn't raise its head very often because you had to commit a pretty serious offence. But now they've made impaired driving a 10-year offence . . . This really, really hits the mark of the unreasonableness of the law."