Refugee advocates hope they will be successful in their second attempt to have the Safe Third Country Agreement declared unconstitutional.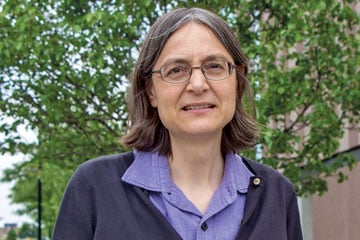 Refugee advocates hope they will be successful in their second attempt to have the Safe Third Country Agreement declared unconstitutional.
A previous Charter challenge floundered at the Federal Court of Appeal in 2008, but some experts say changes in the legal landscape here and the political situation on the ground south of the border give them reason for renewed optimism this time around.
The controversial treaty, signed between the U.S. and Canada in 2004, requires refugees to seek asylum in the first country in which they land. Because of their recognition of each other as safe, both Canada and the U.S. are required to return claimants who try to cross the border at official ports of entry.
Soon after its passage into Canadian law, the Canadian Council for Refugees joined up with a number of other organizations to challenge the agreement under ss. 7 and 15(1) of the Charter and were initially successful at the Federal Court of Canada.
Janet Dench, the executive director of the Canadian Council for Refugees, the group at the heart of both challenges, says she is "fairly confident the situation is different" this time.
"We have a different configuration of the case, and the situation in the U.S. is worse now than it was back then, all of which gives us confidence that we have a very compelling case," she says.
In its June 2008 decision in Canadian Council for Refugees v. Canada, the Federal Court of Appeal took issue with the application judge's conclusion that the CCR and two other groups had public interest standing to advance the claim on behalf of refugee claimants, due to their inability to find someone willing to approach the Canadian border to test the law for fear they would be returned to the U.S.
"In my respectful view, this hypothetical approach, which the applications Judge entertained, goes against the well-established principle that a Charter challenge cannot be mounted in the abstract," reads Federal Appeal Court Justice Marc Noël's decision.
While it was possible for a refugee claimant to challenge the agreement in Canada, he found that the lack of a real-life case deprived the court of a "factual basis upon which to assess the alleged Charter breaches."
"It follows that the Charter challenge should not have been entertained by the applications Judge," Noël added.
This time around, a woman from El Salvador and her two children were able to launch the fresh challenge after they were denied entry at the Canadian border crossing in Fort Erie, Ont. in mid-2017.
In the meantime, the family's return to the U.S. was stayed pending the outcome of the application.
Late last year, Federal Court Justice Alan Diner's decision in Canadian Council for Refugees v. Canada (Immigration, Refugees and Citizenship) granted the CCR, Amnesty International and the Canadian Council of Churches public interest standing as parties in the case.
According to Dench, the Supreme Court of Canada's 2012 decision in Canada (Attorney General) v. Downtown Eastside Sex Workers United Against Violence Society was crucial to its success in achieving public interest standing.
Sean Rehaag, a professor in immigration and refugee law at Osgoode Hall Law School, says the outlook for the most recent challenge is good, especially considering the current U.S. administration's hostile approach to refugees and migrants under President Donald Trump.
"The last time the Federal Court looked at the issue, they found the U.S. was not a safe country, and I think it's pretty clear it's less safe today than it was then," he says.
Dench says the new test set by the top court's ruling significantly lowered the bar to achieving standing in Charter cases by forcing groups only to prove that the case raises a serious justiciable issue, that they have a real stake in the issue and that the application is a "reasonable and effective way" to bring it before the court.
Dench says she hopes a full hearing on the merits will proceed in early 2019.
"It's taking a long time because there is a great deal of evidence, but we have tried to be as thorough as possible," she says.
Rehaag claims the prosecution of refugee claimants for irregular arrival in the U.S. is a breach of international law.
"If we send people to the U.S. in those circumstances, we are complicit in that breach," he says.
In addition, Rehaag says, he's concerned by recent policy pronouncements from U.S. Attorney General Jeff Sessions that make it more difficult for people fleeing "private criminal activity," including gang violence or domestic abuse, to be granted asylum in the U.S.
"When we send these people back to the U.S., we're effectively sending them to a country where we know they will be deported to face persecution, even though they would meet the refugee definition in Canada," he says.
But Michael Barutciski, an associate professor at York University's Glendon campus, who has expertise in refugee law and policy, is not so convinced the challenge will succeed.
"I think the claim is very dubious," he says.
"I'll be surprised if it succeeds, although it is possible."
According to Barutciski, the U.S. system for assessing refugee status has improved since the 1980s, when he believes it was tainted by politics, and the U.S. does not have to provide equal protection to Canada in order to be considered a safe country.
In fact, he says, Canadian law demands only that a safe country's "laws, practices and human rights record" indicate compliance with the United Nations' conventions on refugees and against torture.
"If we want the standard to be that the U.S. system is equal to Canada's, then we can put that into law, but it's going to make for a tough discussion in Parliament," Barutciski says.
"If we're saying that the system of the U.N.'s biggest funder and arguably most important country in terms of refugee resettlement is generally unfair, then that's a big claim to make."
Toronto immigration lawyer Aris Daghighian says he would rather see the federal government suspend or withdraw from the Safe Third Country Agreement altogether as opposed to continuing with a defence of it in court.
Such an approach, he says, would eliminate the need for irregular border crossings made by an increasing number of refugee claimants.
In 2018 alone, more than 12,000 asylum claims have been made in Canada following entry at unofficial border crossings, taking advantage of the Safe Third Country Agreement's application at official ports of entry only.
"It would be a lot more orderly and a lot less resource intensive if the political decision was taken to get rid of the agreement," says Daghighian, an associate at immigration law boutique Green and Spiegel LLP.
Rehaag has led his own effort on the subject, recruiting more than 200 professors from across the country to lobby Minister of Immigration, Refugees and Citizenship Ahmed Hussen to exercise Canada's right to suspend the agreement for three months pending a full review.
"The only real plausible argument against either suspending the agreement or withdrawing from it is concern about the foreign policy impact and how the U.S. president would react, but my sense is that the current administration would have absolutely no problem with asylum seekers leaving the U.S. and coming to Canada," he says. "In fact, they might be quite pleased. But it is unpredictable."