Canada has moved a step closer to limiting its ability to reject immigrants for health reasons after a parliamentary committee recommended the repeal of a controversial section of the Immigration and Refugee Protection Act.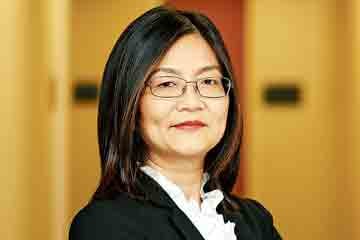 Canada has moved a step closer to limiting its ability to reject immigrants for health reasons after a parliamentary committee recommended the repeal of a controversial section of the Immigration and Refugee Protection Act.
In December, a majority of the House of Commons' Standing Committee on Citizenship and Immigration called on the federal government to scrap s. 38(1)(c) of the act, arguing that only repeal would bring the law "in line with Canadian principles."
The provision makes foreign nationals inadmissible to Canada if their health condition "might reasonably be expected to cause excessive demand on health or social services." A number of critics labelled the provision discriminatory in evidence before the committee, claiming it unfairly targets people with disabilities.
"It's about time it was repealed," says Toronto immigration lawyer Wennie Lee.
"In my opinion, it's an archaic law," she adds, noting that the subsection can trace its roots all the way back to the 1859 Act respecting emigrants and quarantine, which required the authorities to be notified of any "Lunatic, Idiotic, Deaf and Dumb, Blind or Infirm Person" on board immigrant ships that was "likely to become permanently a public charge."
"It's amazing that almost 160 years later we're still talking about the same idea," Lee says. "It's completely out of touch with modern values and Canadian values, particularly when we have ratified the United Nations Convention on the Rights of Persons with Disabilities."
A series of recent high-profile cases put the section in the crosshairs of advocacy groups, including the Toronto-based Caregivers' Action Centre, which last year identified 25 live-in caregivers who entered the country under the Temporary Foreign Worker Program only to see their subsequent permanent residence applications rejected based on their own health problems or those of a dependent.
Felipe Montoya, a York University professor whose child has Down syndrome, was denied permanent residence due to his son's condition. He also attracted sympathy before the decision was overturned on compassionate grounds.
Immigration, Refugees and Citizenship Canada initially identified Montoya's teenaged son as someone whose health condition would cause "excessive demand" on social services, defining it as any amount above the average Canadian per capita costs. IRCC pegs the current level at $6,655 per year.
However, Toronto lawyer Adrienne Smith, a former analyst at Immigration Canada who has since become the founding partner at Battista Smith Migration Law Group, says the rationale behind the threshold was inadequate.
"The purpose is supposed to be to save costs to the Canadian system, but based on IRCC's own testimony, they don't even track how much they are saving on social services costs," says Smith, who gave evidence before the committee.
"It's so dysfunctional the way things stand right now that it made sense to us to get rid of the whole section."
In addition, she says, the current law undervalues the contribution of immigrants judged inadmissible on the basis of s. 38(1)(c), which contains built-in exemptions for immigrants sponsored under the family class and refugees.
"The types of people being caught by this are people who are going to be contributing to the Canadian tax base. They have already gone through a merit-based assessment and qualified for programs based on their education and work experience," Smith says. "When you reduce people to the fact that they have a health issue, you completely ignore what else they're bringing to Canada.
"A health problem is often a snippet of time in a life. Someone might need chemotherapy for a month or two and then spend 20 more years working full time," she adds.
Despite concerns about how determinations of medical inadmissibility are currently made, Mario Bellissimo, a former chairman of the Canadian Bar Association's national immigration law section, cautions the federal government against making any rash decisions, such as complete repeal of the excessive demand provision.
"The system as it stands can not continue to operate, but the CBA's position is that it could remain effective as long as it is properly administered," he says.
The CBA's submission to the committee made a number of recommendations designed to make the process more rigorous and transparent, but it said significant improvement was possible "without the need for a significant overhaul of the program or legislative and regulatory amendment at this time."
Without any restraints on excessive health care demands, Bellissimo warns, immigrants could face a backlash at some point in the future, resulting in an even less favourable regime.
"You can imagine the headlines if costs are way up or a recent immigrant jumps ahead of someone on the waitlist for a transplant and public opinion takes a big swing," Bellissimo says. "It's a very delicate issue, and I don't think anyone could reasonably argue that our health care system is not taxed right now. Some would say it already has about all it can handle, if not more, which is why we want to essentially preserve the rights of foreign nationals while achieving a long-term solution."
A dissenting group of Conservative Party of Canada MPs on the committee echoed the CBA's views.
"Should the government elect to immediately repeal Section 38(1)(c), based on testimony provided to the Committee, it would be doing so without proper modeling on projected increased financial costs," the minority noted.
While IRCC cited 2014 statistics indicating that the excessive demand provisions had resulted in cost savings of around $135 million over the previous five years, or 0.1 per cent of health spending over the same period, the department had not performed an analysis to predict whether the amount would stay that low after repeal.
Immigration Minister Ahmed Hussen has yet to respond to the committee's final report, but he told members during its hearings that the review of medical inadmissibility was "necessary and long overdue," adding that he viewed the excessive demand policy as out of line "with our country's values on the inclusion of persons with disabilities."
"Because of those signals, I'm feeling confident he will make the right choice and repeal the section," says Smith.
In the meantime, cases continue to come before the courts. Lee recently represented a Canadian citizen attempting to sponsor her Chinese parents for permanent residence.
During a medical examination, the woman's father discovered he was HIV positive, and an immigration officer subsequently deemed him inadmissible to Canada due to the estimated $15,000 annual cost of his antiretroviral medication, despite the family's promise to cover the cost.
The Immigration Appeal Division of the Immigration and Refugee Board rejected an appeal of the officer's decision and also declined to grant the father permanent residence on humanitarian and compassionate grounds.
However, in A.B. v. Canada (Citizenship and Immigration), Federal Court Justice Shirzad Ahmed ordered a fresh hearing before the IAD after ruling that the original adjudicator's decision was unreasonable due to its "complete lack of empathy or compassion."
The judge expressed concern about the adjudicator's frequent references to the circumstances under which the Chinese father had contracted HIV, which he found were irrelevant to the issues before the IAD.
"The IAD appears to make judgments against Mr. A.B.'s moral character, and in doing so, the IAD acts as moral police," Ahmed wrote in his Dec. 19 decision.
"The family were very relieved and pleased with the decision," Lee says. "Decision-makers ought to be sensitive when assessing these types of appeals, particularly when they involve HIV, but in this case the Federal Court was quite clear that lack of empathy can make a decision unreasonable."