The Sponsorship of Parents and Grandparents program will retain an element of unfairness until the annual cap on applicants is lifted, according to some immigration lawyers.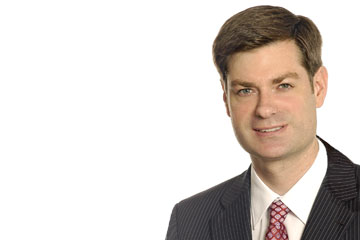 The Sponsorship of Parents and Grandparents program will retain an element of unfairness until the annual cap on applicants is lifted, according to some immigration lawyers.
For 2019, the federal government has ditched the unpopular lottery system in operation for the last two years, returning to a variation on the first-come-first-served process that was in place before 2017.
Starting Jan. 28, Immigration, Refugees and Citizenship Canada began accepting online "interest to sponsor" submissions from prospective applicants for a limited time. The agency will then invite people to submit full applications in the order they expressed an interest, until hitting the 20,000 limit for this year.
Toronto immigration lawyer Matthew Jeffery says the new system is only marginally better than the old lottery.
"Until they drop the quota altogether and allow people who are qualified to apply whenever they are ready to, the system will remain unfair. If you're going to have the program, then people who qualify should be able to apply and not [be] subject to some kind of arbitrary quota," he says.
In the meantime, Jeffery says he's uncomfortable accepting retainers from applicants to the program.
"I don't want to prepare an application and collect fees when there's no way to know if the application can ever actually be filed," he says. "The amount of uncertainty is a big problem."
Ottawa-based immigration lawyer Ronalee Carey also has mixed feelings about the end of the lottery, under which there were almost 94,000 valid expressions of interest filed for just 17,000 spots in the 2018 version, according to IRCC.
"There is something inequitable about a lottery, but if the same number of people apply again, we will still have more than 70,000 who don't make it," she says. "How is it any more equitable to have a race to get to a computer to submit your interest form, and how is it possible that the site is not going to crash?"
For Carey, it won't be possible to pass judgment until she's seen how IRCC deals with the technical challenge of accepting and sorting so many forms.
"The problem is there's never going to be an equitable system when there are more people who want to bring in family members than the government is prepared to allow, so they have to make choices about who gets to make an application," she says.
Still, political realities mean it's unlikely that the annual cap will be scrapped any time soon, according to Carey, who sees it as an uncomfortable compromise emerging from divisive views of the parent and grandparent program.
"The government can't get rid of the program altogether because of the risk of alienating new Canadians," she says.
"But you only have to look at the comments when the announcement was made to see the backlash it inspires among some Canadians who only want new immigrants who are financially productive and who won't be using up scarce health-care dollars."
Still, Jeffery says, the economic contributions of permanent residents who qualify via the program are sometimes forgotten by critics in Parliament and among the general public.
"Ultimately, there is a lot of benefit to allowing people to bring their parents to Canada, especially those with young children," he says. "Having a grandparent available to take care of the children allows them to go out and work, earn money and pay taxes."
This is not the first time the program has undergone a makeover in recent years. In 2012, when there was no annual cap on applications, it was suspended altogether to allow the department to deal with a massive backlog that had amassed. At its peak, IRCC says, there were 167,000 applications outstanding, with estimated processing times of around eight years. By comparison, in October 2018, IRCC says, its application inventory fell to just 28,000, with a waiting time of two years.
The program reopened in 2014, with an annual cap of 5,000, although this grew to 10,000 in 2016. However, demand remained so high that many applicants retained couriers to line up outside processing offices to ensure theirs were among the first accepted, and the cap was frequently hit within days of the program opening.
Those unseemly scenes prompted calls for the introduction of a lottery system, which former immigration minister John McCallum introduced for 2017 as a "fairer" process for prospective sponsors, who were each given 30 days to submit an online form indicating their interest. His department then performed a draw to randomly select 10,000 winners, who were given 90 days to submit full applications.
"We're ensuring everyone can access the application process by giving them the same chance to have their name chosen,'' McCallum said in a statement at the time.
But Rezaur Rahman, an Ottawa immigration lawyer, says he's struggling to square that defence of the lottery with the apparent reversion to first come, first served in the 2019 program.
"I don't see the logic of going backwards," he says. "Even if it's better than the lottery, it's still only a stopgap solution."
Unveiling IRCC's "new and improved" intake process for 2019, McCallum's successor Ahmed Hussen hailed family reunification in a statement as an immigration priority that "supports Canada's economic prosperity" and "strengthens our communities."
The new rules cut the deadline for selected sponsors to get their full applications in to 60 days after receiving clearance from IRCC, which has also refined its interest to sponsor forms to more easily detect duplicate submissions and potential fraud.
According to Rahman, the ministry would be better served by focusing on the problems that caused the temporary suspension back in 2012, before the annual quota was imposed.
"It wasn't the number of applications that was the problem, it was the lack of manpower to process them," he says. "If we appoint or employ more people to do the processing and make a national plan, that would be a big improvement."
Carey says other questions remain outstanding as the 2019 program gets underway. For example, the quick turnaround deadline for applications means many sponsors will not be able to obtain a 2018 notice of assessment from the Canada Revenue Agency in order to prove they meet the minimum income requirements for the most recent of the three years immediately preceding the application.
And, while ministry guidance advises applicants in that bind to simply submit their tax notices for 2015 to 2017 instead, Carey says that may run counter to the recent Federal Court decision in Nematollahi v. Canada (Citizenship and Immigration), in which the court held that it was improper to effectively require an additional year of minimum income.
In that case, the applicant, a Canadian citizen, applied to sponsor his mother for permanent residence under the family class in 2014, but he was rejected on the basis that he failed to meet the minimum income requirement for the tax year 2010.
Federal Court Justice Patrick Gleeson's decision overturned the officer's ruling and ordered reconsideration by a new decision-maker after he found the officer erred "in concluding that the 2010 taxation year fell within the meaning of one of the 'three consecutive taxation years immediately preceding the date of filing of the sponsorship application.'"