Eliminating birthright citizenship would be an overreaction to fears about a growth in birth tourism, according to an Ottawa immigration law professor.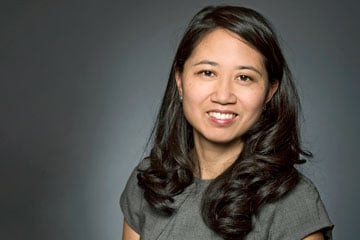 Eliminating birthright citizenship would be an overreaction to fears about a growth in birth tourism, according to an Ottawa immigration law professor.
Canada's Citizenship Act enshrines the principle of jus soli, conferring automatic citizenship on anyone born on Canadian soil, making it one of just 30 or so countries in the world to maintain birthright citizenship.
But a recent reaction against the phenomenon of "birth tourism," in which non-resident non-Canadians give birth in the country in order for their children to obtain Canadian citizenship, has led to calls to tighten up the law.
At its policy conference in Halifax last summer, members of the Conservative Party of Canada passed a resolution to amend the act so that birthright citizenship is only automatic when one of the child's parents is either a citizen or permanent resident of Canada, following the example of Australia, which made a similar move in 2007.
And Liberal MP Joe Peschisolido, whose Richmond, B.C. riding has become a flashpoint for its high rate of births to non-resident mothers, lent his support to a petition demanding an end to birth tourism, which it denounced as an "abusive and exploitative practice" that is "debasing the value of Canadian citizenship."
Despite the passion the practice arouses, Jamie Liew, an associate professor at the University of Ottawa's faculty of law, says it's important to remember that there is currently no legal bar to birth tourism in Canada. And she strongly opposes any amendment that would tackle it by ending birthright citizenship.
"In my opinion, it would be a massive overreaction to a very small problem that will lead to humongous social problems," Liew says.
Such an amendment, she says, would affect every Canadian, because people would have to prove their citizenship regardless of where they were born.
"That opens up a can of worms, because you would have whole swaths of people without the means or knowledge to apply for citizenship," Liew says. "You create a whole population of stateless people who could be excluded from the basics of life in Canada."
In addition to the cost to the taxpayer of a whole new layer of bureaucracy, Liew says, there would also inevitably be mistakes and bad decisions in complex or difficult cases.
"People will end up in court challenging decisions, which is expensive for everyone," she adds.
In a recent study carried out for the Institute for Research on Public Policy think tank, author and commentator Andrew Griffith, a former senior official at Immigration, Refugees and Citizenship Canada, suggested that previous figures may have heavily underestimated the incidence of birth tourism.
Statistics Canada numbers indicate birth tourism peaked in 2012, when the agency recorded 699 births to mothers whose residence was outside Canada, falling to 233 in 2015, before rising again in 2016 to 313.
But Griffith used hospital billing data to show that the number of non-resident mothers giving birth in Canada is actually much larger. Even without data from Quebec hospitals, the figure rose to 3,223 in 2016 from 1,752 in 2012. According to Griffith's findings, the 3,628 births to non-resident mothers in 2017 accounted for 1.2 per cent of all births in Canada, a proportion he says can no longer be dismissed as "insignificant."
Griffith says the discrepancy can be accounted for by the fact that birth tourist mothers are more likely to use their temporary Canadian address on birth registration documents used by Statistics Canada, while giving their real addresses abroad for the purposes of hospital payments.
However, he acknowledges that his figures overstate birth tourism to some extent, because the billing data does not distinguish births to temporary residents such as corporate transferees or international students or children born to Canadian expatriates returning home temporarily to give birth.
He says he welcomes the federal government's recent commitment to look into the issue and says he hopes they can get a better handle on the precise number of birth tourists.
"But I don't think it's tenable to leave it at just doing a study. If they find that my numbers are correct, they need to look at options to address it," Griffith says. "What's important is how it's perceived as undermining the fundamentals of citizenship."
Despite his discomfort with birth tourism, Andy Semotiuk, an immigration lawyer with Pace Law Firm in Toronto, says he's a firm believer in birthright citizenship.
"The troublesome thing for me is the people making money from advertising and facilitating anchor births," he says, suggesting legal solutions focus on those profiting off birth tourism, rather than the mothers engaging in it or their children.