The Canada Border Services Agency could face a legal challenge if it continues to expand its flagpoling project limiting services to immigrants who seek to validate or renew their status in Canada at the country's land borders.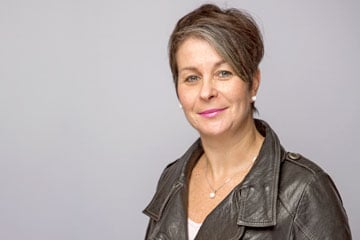 The Canada Border Services Agency could face a legal challenge if it continues to expand its flagpoling project limiting services to immigrants who seek to validate or renew their status in Canada at the country's land borders.
Immigration lawyers say long delays for inland processing of permanent residence applications and work or study permit renewal by Immigration Refugees and Citizenship Canada have made flagpoling a longstanding preferred option for many Canadian residents.
The practice involves travelling to the U.S. border, immediately turning around and re-entering Canada at the same port, where officers can process certain permits on the spot.
However, the pilot project, launched in June 2017, limited same-day processing of flagpoling cases to Tuesdays, Wednesdays and Thursdays at ports of entry in the Niagara Region of southern Ontario, home to the busy Rainbow Bridge, Peace Bridge and Queenston-Lewiston crossings to New York State.
The Canadian Bar Association's immigration law section wrote to the federal ministries of immigration and public safety in November last year to protest the project, following its expansion to include ports at St. Bernard-de-Lacolle and St-Armand/Philipsburg in Quebec.
Although Barbara Jo Caruso, chairwoman of the CBA's law section, claims the pilot project is unlawful, she says the CBA has so far focused on a "collaborative approach" to solving the issue, with recommendations including reductions to inland processing times and loosening of travel restrictions for those temporary residents whose applications are pending.
However, Caruso, the co-founder of Toronto's Corporate Immigration Law Firm, says patience among immigration lawyers may be running out.
"We have had some members coming to us who are eager to take a case to court," she says.
"As an association, we've made the decision to put pressure on the government in other ways to make changes, but I think if the project starts to spread to more ports, there's a good chance we will actually see it land in court."
According to Caruso, denials of service by border agents run contrary to s. 3(1) of the Immigration and Refugee Protection Act, as well as ss. 198 and 200 of the Immigration and Refugee Protection Regulations, which together she says guarantee foreign nationals the right to be processed at a port of entry if they can show they meet the requirements of a particular category.
A CBSA spokesperson declined to comment to Law Times, stating that it was not the agency's practice "to respond to third-party statements."
Caruso says she understands the CBSA's desire to ease its workload, particularly over the weekend, when the volume of traffic across the border peaks.
"In fairness to the CBSA, they are a very large organization with a very large jurisdiction," she says.
"Immigration is just one of many aspects of their responsibility, but they need to figure out how to resource it.
Telling people not to show up on certain days is not the way to go about it.
"It's more than just an inconvenience; it causes stress and puts people in a position of not being able to work, which costs them, their employers and the Canadian economy," Caruso adds.
Even people who show up during the appointed times during the pilot are not guaranteed same-day service, she says, noting that some have reported long delays at off-peak times, including some who were asked to return the following day.
Lawyers have also said clients were even denied service at ports not included in the pilot project.
"It's frustrating to sit for hours in a waiting area at the border that doesn't look very full," Caruso says.
"One of the things we have asked is that they let people schedule a landing in advance using the same interview booking system they're already using for NEXUS interviews."
Ottawa immigration lawyer Arghavan Gerami says she can't remember a time when flagpoling wasn't an option for temporary residents of Canada in need of processing.
"It's very concerning in terms of the rule of law, because there aren't any provisions that justify the suspension of the act on certain days," she says.
"There's an arbitrariness to it that is worrying. What's to stop them going down to one day a week?"
She says she would have liked to see the project communicated more clearly to the public.
Although lawyers in the field were warned in advance, Gerami says federal government websites remain silent on the policy.
"Typically, with projects like this, you get a backgrounder explaining what's happening and why. I'm baffled that there hasn't been anything like that for this project," she says.
"If you're limiting people's rights and access to services under the act, you need to give notice and justify it."
Kitchener, Ont. immigration lawyer Jennifer Roggemann says flagpoling has always had an element of risk attached for Canadian residents due to the potential contact with U.S. border authorities, as well as the possibility a CBSA officer could refuse their entry to Canada with the same status.
"With flagpoling, they're doing an immigration officer's work, which is something they don't always feel is within their mandate," she says.
"What clients want is an assurance from you about what they can expect, but the pilot has made it much more difficult to do that.
"If your status in Canada is not secure or you don't have a right to enter the U.S., then you've got to do flagpoling really carefully," Roggemann adds.
To maximize the chances of success at border posts included in the pilot project, she advises clients to stay overnight in the U.S. if they are able, rather than turning around immediately.
She adds that the best practice is to show up as early as possible on the days designated for flagpoling processing.
However, if weekday travel is out of the question or there are concerns about being turned away at the Niagara crossing, Roggemann says she will direct clients to the more distant Windsor-Detroit land border, which is not yet included among pilot locations.