Members of the Canadian Bar Association are calling on the federal government to examine whether it has legal power to ban conversion therapy.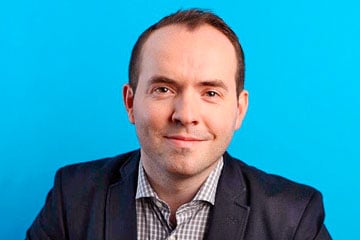 Members of the Canadian Bar Association are calling on the federal government to examine whether it has the legal power to ban conversion therapy, and stop the removal of vulnerable people from Canada in an attempt to change their sexual orientation.
In a letter released May 1, the bar association pushed back against a statement made earlier this year by federal Minister of Justice David Lametti.
Conversion therapy is defined as a formal effort, through acts like counselling or prayer, to try to change a person's sexual orientation or gender identity, or to try to stop a person's sexual attraction to people of the same sex.
While the statement made in February by Lametti acknowledged conversion therapies "are immoral, painful and do not reflect the values of our government or those of Canadians," it also stated that the issue was one best addressed by the provinces and territories.
"This issue primarily implicates the regulation of the health profession, which is a provincial and territorial responsibility," said the statement by Lametti.
"Certain Criminal Code offences may apply to situations involving conversion therapy, depending upon the circumstances."
However, members of the CBA's sexual identity and gender identity community section and health law sections are taking a different tack.
On top of asking the government to look at its powers to put a ban in place, they've also indicated the federal government should examine if it has the legal power to stop tax benefits for groups that carry out conversion therapy, either within Canada or abroad, under the Constitution Act.
"Several Canadian jurisdictions have taken steps to ban conversion therapy. Provincial and territorial governments can prohibit public expenditure on conversion therapy and prohibit regulated professionals from engaging in it," said the letter. "This approach creates a patchwork of legislative responses with no guarantee of equal protection across the country. We also question if existing bans on conversion therapy are sufficient. . .and suggest that bans should extend to incapacitated or otherwise vulnerable adults."
Douglas Judson, a sole practitioner in Fort Frances, Ontario and a member of the CBA SOGIC section, says conversion therapy is "not therapeutic."
"[I]t's a form of abuse, often targeting children. Worse, the organizations involved often fly under the radar, and their targets may lack the ability to speak out," he said.
"Any citizen concerned about the safety and well being of vulnerable people, like children, ought to see merit in criminalizing its promotion and offering this as a service, and to stripping tax benefits from Canadian organizations involved in these practices domestically or abroad."
Dorianne Mullin, chair of the CBA's SOGIC section and a lawyer in Halifax, says the group applauds the federal government for denouncing conversion therapy.
However, she says the federal government could take a closer look at their legal powers to stop it, and examine its power to halt tax credits.
"They seem to have simply indicated that while it is a provincial or territorial issue, in our view, they should go further and really determine whether or not they have the power to amend the Criminal Code to ban conversion therapy, to make it illegal or unlawful, and, as well, look at issues relating to the federal powers of taxation and more whether or not certain tax benefits. . .could be restricted," she says.
In April, Senator Serge Joyal introduced Bill S-260 to attempt to amend the Criminal Code to explicitly criminalize participation in conversion therapy, and that could carry penalties like up to five years of jail time.
Federal Justice Minister David Lametti said in a statement to Law Times that the federal government did not specifically address the legal routes the CBA proposed.
"We take this issue very seriously and appreciate the Senate's work in bringing this before Parliament," said the statement.
"We will carefully consider Bill S-260 as it makes its way through the parliamentary process."
Mullin says lawyers have an important role in advocating for change on the issue.
"Conversion therapy is immensely harmful people and can have a significant impact on a person's well-being," she says. "Given that the law can be a leader, I think that lawyers should be concerned about this and should be willing and interested in using what power they have to do what they can to change it."
Paul Jonathan Saguil is the past chair of the Law Society of Ontario's equity advisory group and past chair of the Ontario Bar Association's equality committee.
He says he fully supports the CBA report and that the letter addresses wider problems, he says.
"I think there are still differentiated and unequal access to health services for the [LGBTQI2S] population in Canada that we need to address on a coordinated basis between the provinces and the federal government," he says.
"What we've called out are specific examples where that coordination could happen, but as we continue to study it, we're evolving the conversation from the. . .first generation of civil and human rights demands that our communities made, to now, the things that are actually impacting people on a day-to-day basis because of different services or different service levels across the country."