The Justice Centre for Constitutional Freedoms is reviewing the decision for grounds of appeal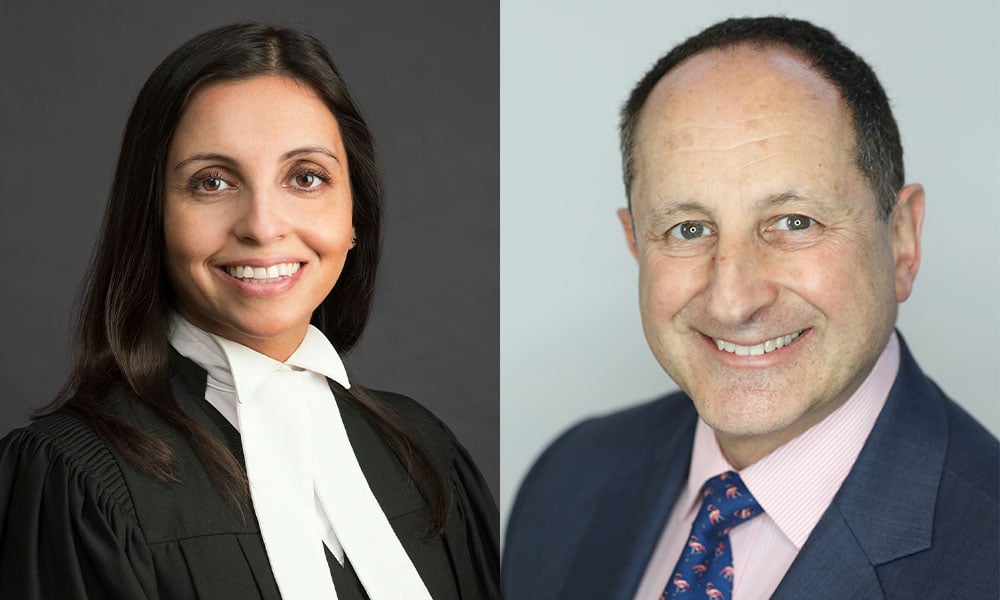 The federal government's policy of mandatory hotel quarantining for international travellers does not violate the Charter of Rights and Freedoms, the Federal Court of Canada has found.
In Spencer v. Canada (Health), the applicants had alleged that their mandatory quarantine in government-approved hotels and designated quarantine facilities amounted to arbitrary detention, and that failure to inform quarantined travellers of their right to counsel violated s. 10(b). The applicants included a number of Canadians who had travelled internationally, as well as Rebel News Networks and one of its journalists.
Federal Court Chief Justice Paul Crampton's ruling had two limited exceptions. Though the orders, which were made under the Quarantine Act, did not contravene the Charter, the manner in which they were implemented did, in two instances. Applicant Nicole Mathis and her spouse were not properly informed of their right to retain counsel and border control officials refused to tell them the location of the designated quarantine facility to which they were being taken. Justice Crampton found this incident breached ss. 9 and 10.1(b).
Justice Crampton said the new requirement that travellers book their own hotel reservation remedied the latter violation. Border control officials are also now aware they must inform travellers of their right to retain and instruct counsel at the "outset of detention," he said.
"The Government of Canada is reviewing the court's decision carefully as it pertains to travellers' right to counsel and will amend our policies and procedures to ensure that we fully comply with our obligations under the Charter of Rights and Freedoms," says Anne Génier, spokesperson for Health Canada and the Public Health Agency of Canada.
"This decision validates Canada's approach to protecting public health through enhanced quarantine measures that serve to limit the introduction and spread of COVID-19 and variants of concern in Canada," says Génier.
Representing the applicants were Sayeh Hassan and Henna Parmar, staff lawyers at the Justice Centre for Constitutional Freedoms. Hassan says they are reviewing the judgment for grounds of appeal.
"The finding that detention of thousands of law-abiding Canadians in federally mandated facilities does not violate their Charter rights is a blow to our democracy and our Charter," she says. "This is especially troubling in the case of people that are being forced into quarantine facilities under the threat of arrest."
"Unfortunately, we have seen a serious erosion of our Charter rights in the last 15 months," says Hassan. "And while we accept that the government can take reasonable steps in times of emergency, those measures have to be supported by evidence and be justifiable in a free and democracy country. While we respect the decision of the Court, based on the evidence that was presented in Court we believe that the current measures are not justifiable in a free and democratic society."
Ottawa recently announced that as of July 5, mandatory hotel quarantining will not be required of international travellers who are fully vaccinated and test negative for COVID. But the change will only apply to travellers vaccinated with one of the four vaccines approved in Canada: Pfizer, Moderna, AstraZeneca and Johnson & Johnson.
Immigration lawyer Sergio Karas notes that the loosening of quarantine restrictions will not apply to the large portion of the world, who have received another vaccine. Brazil, Russia and China, for example, each have their own. This limits the extent to which the rule change will allow immigration, especially business immigration, to recover.
"A lot of business travellers take the position that if they are required to quarantine in any way, shape or form, they will just not come," says Karas, a certified specialist in citizenship and immigration law.
"The fact that the federal government is allowed to wield so much power, under the provisions of the Quarantine Act, is very concerning from the immigration point of view."