The CBA has released document to help lawyers advise clients on assessing their human rights impact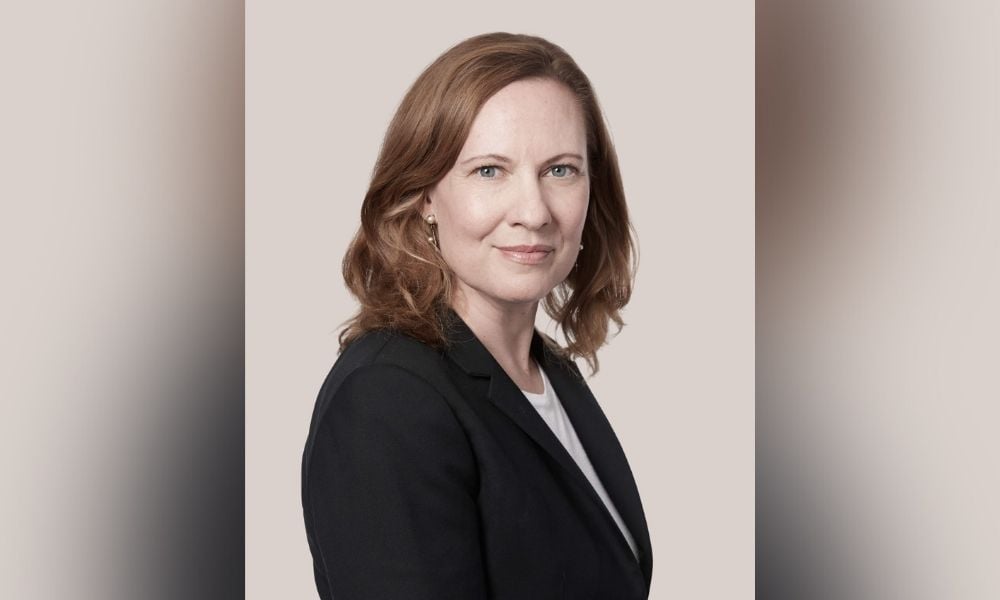 To assist businesses and their legal counsel navigate the advancement of new laws and regulations mandating businesses account for the human rights impacts of their operations, the Canadian Bar Association has released a Business and Human Rights Guide.
Business and human rights law is a growing legal practice in Canada and around the world. There is increasing recognition that businesses that fail to understand and manage the human rights impacts associated with their operations are in for expanding liability, on top of reputational exposure, says Claudia Feldkamp, counsel at Fasken Martineau DuMoulin LLP. Business financing is also at stake because the investment community is sharpening its focus on environmental, social and governance (ESG) criteria, with human rights central to the social factor, she says.
"There is a recognition that human rights, and the protection and respect of human rights, is really critical to sustainability, to sustainable development."
Many businesses have complex supply chains, which can include the sourcing of raw materials and other goods from countries with poor human rights records, says Feldkamp. It is challenging for businesses to mitigate adverse human rights impacts throughout their operations, and for governments to assist those businesses in properly managing supply chains to avoid areas with problematic human rights records, she says.
Feldkamp's practice includes advising clients on corporate social responsibility, international trade and investment law, ant-bribery and corruption. She says she thought it was an appropriate time to develop a tool – targeting Canadian lawyers – that would explain how business and human rights is evolving internationally and in terms of the domestic expectations of companies operating globally.
The CBA Business and Human Rights Guide was produced by the CBA's International Law Section. Along with Feldkamp, who was a project co-chair, the subject matter experts and primary drafters were Eric Cheng, Kellie Johnston, Lloyd Lipsett and Josh Scheinert, who was also a project co-chair.
The CBA developed the guide partly in response to a 2018 report from the UN General Assembly, which noted that while business lawyers are well-positioned to steer businesses towards "effective human rights due diligence," they are falling short due to a "traditional narrow focus on legal risk." A "change in mindset" is required, said the UN report.
The guide also grew out of the UN's 2011 Guiding Principles on Business and Human Rights (UNGPs), which it said responded to the "global governance imperative," that globalization was widening the gap between the impacts of business and governments' ability to govern business activity and protect human rights. The UNGPs took a "three-pronged approach" to business and human rights law: "states hold the primary duty to protect human rights," "businesses have a responsibility to respect human rights," and "individuals and groups whose human rights are violated must have access to a remedy." The guide seeks to assist lawyers, law firms and clients meet the second prong.
In the section on criminal sanctions, the guide provides a few examples of businesses that have been charged criminally at home for their operations in more troubled corners of the world. Last month, the executives at the Swedish oil and gas company, Lundin Oil, were charged for complicity in war crimes for their alleged request to Sudanese armed forces to secure one of their oil fields in South Sudan, during the Second Sudanese Civil War.
Another example is the French cement, construction and concrete multinational, Lafarge, executives of which were indicted in 2018 on three charges: "complicity in crimes against humanity, the financing of a terrorist enterprise and endangerment of other people's lives." The allegations stem from the company's operations in Northern Syria and were brought by 11 former Syrian employees. The case was appealed up to France's top court, which has sent it back to its "investigating magistrates" for review.
The guide notes that Canada recognizes corporate criminal liability and while the Criminal Code operates on the territoriality principle – that a sovereign state exercises exclusive jurisdiction over its territory – there is an exception where there is a "real and substantial connection" between the alleged offence and Canada. "For the most serious international crimes, Canada asserts universal jurisdiction," said the guide.
Canada has also adopted the Crimes Against Humanity and War Crimes Act, which allows corporations to be prosecuted for crimes against humanity, war crimes and genocide, and has extraterritorial effect.
Businesses also have directors' and officers' liability to consider. According to the guide, the Canadian Business Corporations Act states that directors and officers must consider "employees, consumers, the environment and the long-term interests of the corporation," in addition to the interests of the shareholders. They can be personally liable if not in compliance.
Modern slavery laws, such as Bill S-216, which was tabled in the Senate in 2020, are another potential cause for concern for directors and officers.
"Directors have increased exposure to allegations such as failing to act with reasonable care, skill and diligence when signing the slavery statement, and failing to exercise due diligence in determining which steps the company should take to address the risk of slavery in its supply chains," said the guide.
The guide also details the possible consequences from business partners' conduct, disclosure requirements and recommends best practices.