The Ontario Superior Court has recently sided with two friends seeking to adopt a child together, finding governing legislation restricting their joint adoption application to be unconstitutional.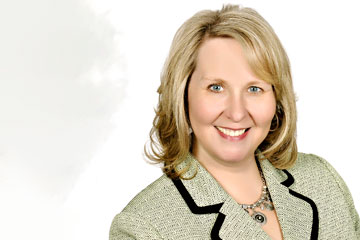 The Ontario Superior Court has recently sided with two friends seeking to adopt a child together, finding governing legislation restricting their joint adoption application to be unconstitutional.
The women, who are life-long friends and live together, argued in S.M. (Re), 2018 ONSC 5145 (CanLII) that the legislative requirement that they be spouses of each other in order to adopt infringes upon their constitutional rights on the basis of marital status. Their application was supported by the Attorney General of Ontario, interveners in the case.
In S.M., the women were initially foster parents of the half siblings not long after they were each born, one in 2015 and the other in 2016.
The women, who describe themselves as "platonic friends," share the same values and live together with the children as a family, stated Justice Victor Mitrow in the Ontario Superior Court of Justice decision released in September.
"I find that the impugned legislation discriminates against the applicants' rights guaranteed by s. 15 of the Charter on the basis of marital status," he wrote.
"There's always been this conjugality concept within the law of what a spouse is and what parents are to each other," says Marta Siemiarczuk of Nelligan O'Brien Payne LLP in Ottawa, who acted for the women. "People don't need to be having sex to parent together."
She says the decision further extends our concept of family, which is historically defined as being made up of a mom, a dad and children.
Siemiarczuk says that when the court oversees an adoption through a children's aid society or through a licencee, it looks for assurances that a child's needs are properly being met and are going to be met in the long term. That includes them having the ability to parent and create a bond and attachment to the children along with a commitment.
"The court agreed with us that you can have all of those things and not be in a spousal relationship," says Siemiarczuk.
What doesn't change, says Katherine Cooligan, managing partner at Borden Ladner Gervais LLP in Ottawa and a certified specialist in family law, is the basic test for adoption. The accepted test is that an adoption should proceed if it is in the best interests of the child, she says.
"The recent decision has not changed that. It changed who can make the application. And then once you have the authority to make the application that this case gives you, then you're into the same procedure and test as everyone else," she says.
"The full adoption process is not a simple one and is obviously designed to ensure that the adoption proceeding is in the best interest of the child."
University of Ottawa family law associate professor Natasha Bakht says whether two people are having sex or not should not play a role in their eligibility for adoption and doesn't reflect upon their ability as parents, a position this recent decision reflects. But she says there is still work to be done.
Two years ago, Bakht claimed some legal and personal success when a court agreed to issue a declaration of parentage to Lynda Collins, naming both women as parents of Elaan, now eight years old, whom Bakht had using donor sperm.
Collins, who was Bakht's birthing coach, remained very involved in raising and caring for Elaan, who is severely disabled. She even moved into the same building, although she maintains her own apartment. Bakht explains that when Collins considered adopting her own child, she proposed to Bakht that she adopt Elaan, similar to how a step-parent might adopt the child of a new spouse, so they could be co-parents and Bakht loved the idea.
"The helping really became caregiving and parenting. And, over the years, we realized that that was what we were doing — we were co-parenting my son," she says.
But because they weren't in a conjugal relationship, they couldn't go through the adoption process unless Bakht gave up her parental rights. And Bakht says launching an expensive constitutional challenge would have been financially irresponsible, given the high and increasing costs of Elaan's care.
Instead, they sought a declaration of parentage, which they knew had never been done previously for a non-conjugal pair. They were successful, but there were no reasons attached to the judgment.
And while S.M. pushes the law forward by removing the conjugality requirement for people who want to adopt through childrens' aid societies, Bakht says the All Families Are Equal Act, passed just after she and Collins won their declaration, would now prevent it, despite the headway it otherwise makes for gay and lesbian parents, because it turns on pre-conception planning.
"There were some important steps that were taken in the legislation. I think that the requirement that the intentions of parents to be pre-conception is fine for that to exist, but I think there should have been a mechanism in the act that allowed a judge to look at each situation on a case-by-case basis and say: 'Look, in this situation, the intention to parent was formed after the child's birth, but let me look at what's in the best interest of the child and do what's in the best interest of the child," she says.
"What the All Families are Equal Act appears to do is fetter the judges' discretion in this area. So that remains a challenge."