Lawyers say that the federal justice minister's response to recommendations by a Commons committee on how to improve legal aid in Canada is disappointing.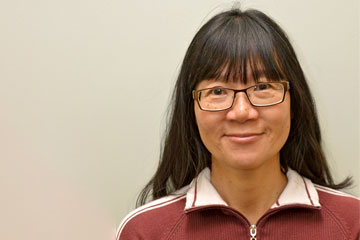 Lawyers say that the federal justice minister's response to recommendations by a Commons committee on how to improve legal aid in Canada is disappointing.
Federal Justice Minister Jody Wilson-Raybould tabled a response to the Commons justice committee's report on legal aid at the end of February, in which she promised more data collection on who uses legal aid, but she would not commit to separate funding transfers for legal aid to the provinces.
The 2018 federal budget did promise more legal aid funding targeted toward asylum seekers and victims of sexual harassment in the workplace. Lawyers say that, although the funds help, the federal government's response is inadequate.
"The government continues to be unresponsive to the issue that many Canadians don't qualify for legal aid and they can't afford legal representation," says Karin Stein, a lawyer with Carroll & Wallace Barristers in Ottawa and vice president of the Defence Counsel Association of Ottawa.
Stein adds that legal representation is not only important for serious offences but also smaller ones that can have huge impacts on peoples' lives and could keep them out of the justice system.
Avvy Yao-Yao Go, clinic director of the Chinese and Southeast Asian Legal Clinic in Toronto, says she thinks it's a good development that the federal government stated the importance of collecting data, especially data segregated by race, gender and social demographic data.
"That's an important improvement," she says.
Go says this will help form future policy because it will give a sense of how accessible legal aid is to communities that are marginalized because of low income, gender or race.
In her response to the committee's 10 recommendations, Wilson-Raybould wrote that her department was acting on better data collection in collaboration with Statistics Canada and engaging with provincial and territorial partners on best practices to enhance service delivery.
On the recommendation that legal aid be separated from the Canada Social Transfer to the provinces and territories, Wilson-Raybould was resistant.
"Government is committed to maintaining the current structure of the CST, under which provinces and territories are free to spend the funds according to their own priorities," wrote Wilson-Raybould in her response.
Regarding the recommendation that the federal government increase its funding contribution to provinces and territories for legal aid, Wilson-Raybould noted that it "would incur significant costs and requires further examination given the recent federal commitments to criminal legal aid and immigration and refugee legal aid."
The committee report noted that because Legal Aid Ontario allowed for Aboriginal self-identification with legal aid requests, it was determined that 15 per cent of legal aid certificates in the province were issued to clients who self-identified as Aboriginal.
Regarding the other areas of the minister's response, Go says it seems to largely be justifying what is already being done.
"I acknowledge that they have increased the budget for legal aid, but we know that there is a big gap between the funding received by legal aid and the actual need in the low-income population," says Go.
"Even in Ontario, with the increase in funding, we know there are people who can't access legal aid, particularly for [the] civil law area."
Go says family law is one of the most pressing needs, particularly in cases of domestic violence, which the budget has not addressed. She notes that while some family law lawyers will accept legal aid, the number that can serve clients in the languages spoken by her community is very small.
The 2018 budget committed $12.8 million for legal aid for asylum seekers and $25.4 million over five years for victims of sexual harassment in the workplace.
Stein says she is unclear as to how the funds for sexual harassment victims will be employed for complainants in sexual assaults and how they will qualify for funding.
The funds for asylum seekers will be used by some members of her community, Go says, pointing to refugee claimants from China, but she also points out that it will largely address the influx of asylum seekers who have been crossing the Canadian border illegally. Those funds may stop the crisis from getting worse, Go adds, but it doesn't address the problems with the core funding of legal aid.
"Ontario already has the best legal aid system in Canada, and we're still seeing problems," says Go, pointing out the community legal clinic system like the one that she runs.
"You can imagine some of the provinces are worse."
Graeme Burk, spokesman for Legal Aid Ontario, says the "measures proposed in this year's federal budget will enable us to continue to assist two client groups who are extremely vulnerable.
"There's no denying that this is a good thing," he says.
Burk says that LAO agrees with the minister that there is a place for innovation and that it remains committed to working with law schools and continuing to develop specialized legal clinics.
"Our chief concern is with the transfer payment of provincially delivered services such as civil legal aid through the Canada Social Transfer," says Burk.
"Along with other legal aid plans in Canada, we believe that there needs to be a cost-sharing agreement on civil legal aid in the same manner as for criminal and refugee payments. This would ensure greater transparency and accountability for everyone."
Go believes the recommendation around changing the CST is important because it will help address those provinces that haven't invested in their legal aid systems.
"While the current Ontario government has been responsive to the needs of low-income people, including the needs of access to justice, who's to say the next government will be equally responsive?" says Go.
"That's why it's important to look at structural issues like the CST, so that we have some kind of a basic standard that would apply to all provinces and territories, regardless of which party is in power," adds Go.
Stein says she was struck that there wasn't a commitment to better consult with prosecutors and the criminal defence bar to get the first-hand impact of what the lack of legal representation has on the justice system. She adds that while more legal aid funding is always necessary, there should be a greater emphasis on addressing some of the root causes, such as mandatory minimum sentences, which are ensuring that more issues go to trial.
"There are certainly a lot more cost-effective means at their disposal to keep the costs of the justice system down," says Stein.