Referrals are the most viable option when looking for a family lawyer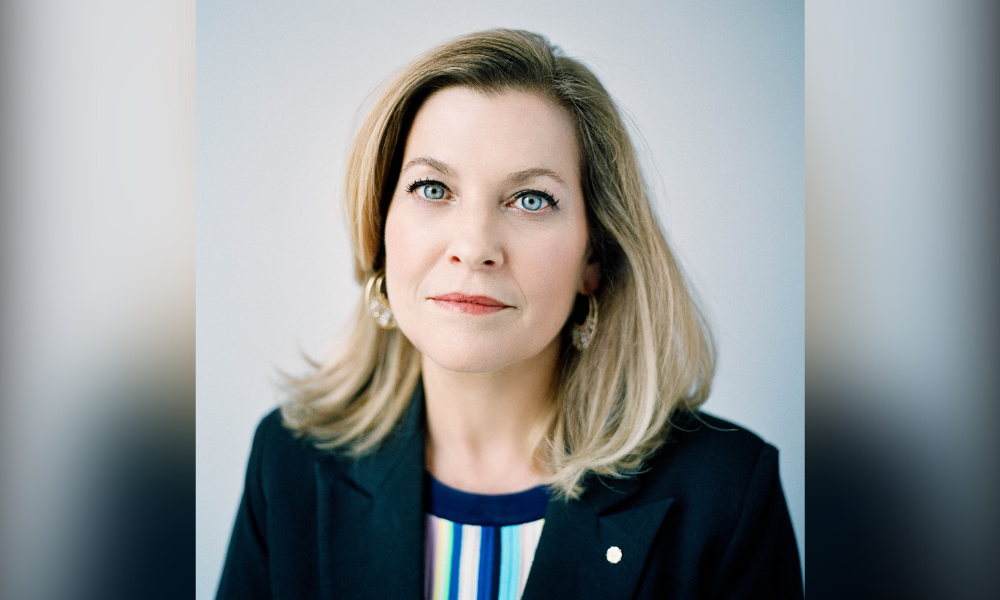 This article is part of a series addressing popular topics and questions that clients and the public may have about the legal profession.
Many people will interact with the justice system for the first time because of a family law matter, and it is worth spending the time on getting it right by choosing a lawyer that fits with you, your goals and makes you feel comfortable, says Martha McCarthy, a family lawyer and founding partner at McCarthy Hansen & Company LLP.
McCarthy says choosing a lawyer for a family law matter may be the most significant business decision a person makes. One of her goals for every initial consult is for clients to feel relieved at the end of the meeting that they have someone to manage a problem that is exceptionally stressful and high stakes for them.
"If a consult is ending, and a client says, 'Oh, I feel better already, or I am relieved to know now that you're going to handle this problem,' then I know I've done my job in that meeting."
Finding the right family lawyer
Clients should avoid moving around shopping for counsel partly because it creates a conflict for the other spouse who cannot retain a lawyer met by their ex-partner. However, McCarthy says consulting with two or three lawyers before making a final decision achieves a balance. It is worth the time because the critical choice can have long-term ramifications for a person's future.
"Sometimes, somebody intentionally meets with all the high-profile lawyers to create conflicts, and it is not recommended," McCarthy says.
Referrals are the most viable option when looking for a family lawyer. She says clients should ask their professional networks, a lawyer pal or a friend who got divorced in the same city and had a good outcome for family lawyer recommendations instead of undergoing an internet search.
Factors to consider when choosing a family lawyer
Clients should consider the nature of their problems, the amount of money that will probably be an issue and hire a lawyer with a proportionate hourly rate, says McCarthy. However, some disputes are not about money, and people also need to assess the level of expertise required to solve the problem.
For example, McCarthy's firm handles high-conflict custody and complex matters involving access refusals which she says cannot be evaluated for cost-effectiveness. "If you have the most extreme set of problems around custody, you may want to pay a higher hourly rate to somebody with particular expertise because you can't do a cost-effectiveness analysis about your parenting problems."
McCarthy says clients should also consider a firm's bench strength and ability to delegate tasks more efficiently. For example, are there young lawyers at lower rates who could draft the first correspondence piece in the case? Is there a law clerk who could prepare the financial disclosure and statements at a reasonable rate?
Most family law clerks spend much of their time doing disclosure and financial statements, and she says clients should not pay a lawyer to talk to them about their financial information.
"We have 10 in our law firm, and they eat financial statements for breakfast," McCarthy joked. "My law clerk asks questions when clients are making financial statements that I wouldn't even think of, so you want to know that somebody is going to manage the things that don't need to be handled by a lawyer."
McCarthy says bench strength matters and serves clients in many ways because there are circumstances where it is helpful that counsel can brief another lawyer. For example, if your lawyer got COVID and is scheduled for court the next day.
McCarthy says family law is a highly complex practice area where counsel must understand corporate law, tax trusts, and estates. In addition, she does not recommend retaining a lawyer who does a bit of everything for a family law matter. Understanding if a lawyer is a certified specialist is also helpful because it is a straightforward way for clients to figure out which lawyers have significant experience in family law.
"You need to read financial statements and understand the operation of businesses before discussing the mandatory processes for determining the appropriate amount of child and spousal support," McCarthy says. "Those require specialized computer programs, and there are books on calculating income for support or various theories of entitlement for spousal support. So, the more experienced and less generalized lawyer is typically a better choice."
Having the right mind frame for a family law proceeding
McCarthy says a family lawyer's goal in every case is an elegant divorce. "Sometimes people say I'm not interested in an elegant divorce, I'm interested in vengeance, and I say, 'I don't think I'm going to be the right person for you because I'm not here to be an instrument of your revenge."
At the beginning of a family law proceeding, McCarthy says many people are hurt, assaulted and often going through the five stages of grief written by psychologist Kubler Hyson Ross - denial, anger, bargaining, depression and acceptance. She says people in family law proceedings are not ready to bargain until they have moved through the anger and denial stages and are at the end goal of acceptance.
Some clients come for a family law consultation prematurely. For example, McCarthy says someone who finds out on Thursday that their spouse is in an extramarital affair and has a consult on Friday is too early and cannot hear the legal advice, receive, or evaluate it because they are in full crisis and trauma. She says they must get to a place where they can have rational conversations, hear advice, and think about things reasonably.
"There's nothing wrong with taking two, three weeks or a month from the initial crisis moment to talk to your counsellor or get some therapy. You can't consume legal services if the volume of the emotional content is too high."
McCarthy says about half of her initial consults have a helper in the room, which is highly encouraged. She says lawyers in family law never mind consulting with a family member or best friend because many people need a helper and find it helpful to have a "second set of ears."
Occasionally, a helper who is not beneficial makes the legal proceeding worse, and McCarthy says family lawyers have no interest in those people and want aides who provide genuine assistance.
Costs
Clients sometimes worry about the overall cost of a family law proceeding and ask how much the divorce would cost in the first meeting. Mccarthy says no lawyer who knows what they are doing can answer that question at the early stages.
"After disclosure, we know a lot about the case and the disputes, and you can get a much better sense of what the next step will cost, but at the beginning, nobody's going to quote costs reliably because there is not enough information at that time."
Sometimes people are reluctant to pursue a reliable family lawyer because of their rates. Still, McCarthy says clients should not be afraid of costs because a family law proceeding could be the most important transaction of a person's life.
"It's more important to instruct the lawyer to run the case efficiently and cost-effectively and to seek delegation and lower rates doing some of the jobs than choosing somebody with a plain hourly rate because that can be a misstep."