Virtual court hearings boosted access to justice by stretching legal budgets, say lawyers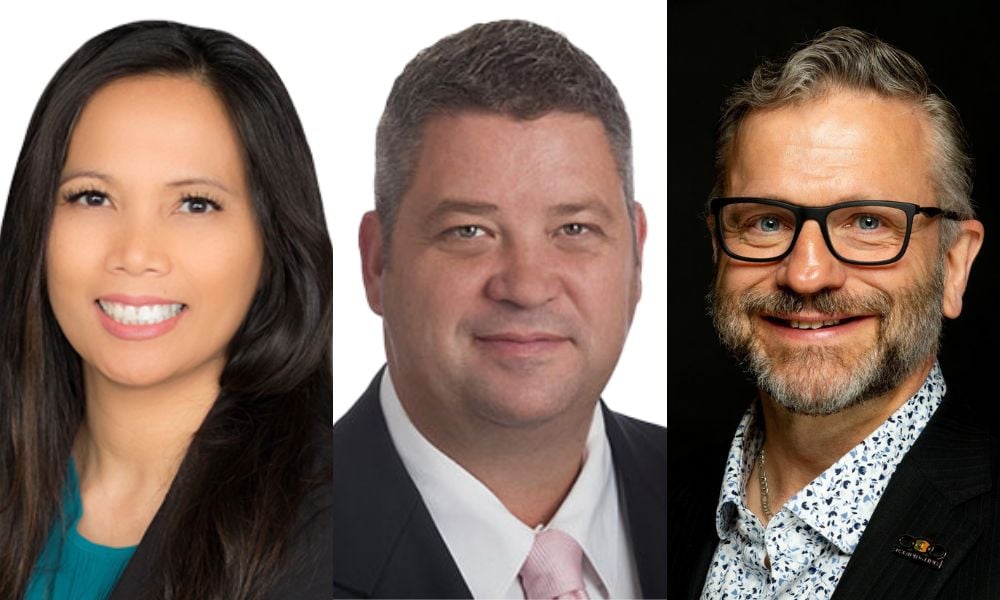 Shifting back to virtual hearings, investing in technology, and educating the public about lower-cost options will do more to alleviate family law's access to justice crisis than the new Family Legal Service Provider License, say family lawyers.
At its Dec. 1 Convocation, the Law Society of Ontario approved a proposal for a Family Legal Service Provider (FLSP) license, which will allow paralegals to perform a narrow range of services in family law. The proposal is part of the LSO's efforts to improve access to justice in family law.
"I see the crisis," says Margie Primero-Pimentel, a family lawyer and mediator at Russell Alexander Collaborative Family Lawyers. "I understand that part of the reason why the courts are backlogged is because there are people who are in the system – mostly self reps – who don't know what they're doing."
"There has been, prior to the pandemic, a huge rise in the number of self-represented litigants, which has really clogged the court system, and made the role of family court judges far more difficult than it was in the past when most of the litigants were represented by lawyers," says Brian Galbraith, owner and founder of Galbraith Family Law, which has offices in Toronto, Oakville, Newmarket, and Barrie.
Appearing opposite a self-rep makes a file more difficult because it can prolong the process and make it more expensive for those who are represented, says Primero-Pimentel. Self-reps are often ignorant of filing deadlines and procedure, and sometimes show up unprepared.
"But I don't think that this program is the answer." One problem, she says, is that family law matters are often much more complex than they may first appear.
The FLSP license allows paralegals to do joint/uncontested divorces, but in her 16 years of practice, Primero-Pimentel says she has only come across a couple "simple divorces." Divorce typically leads to other legal issues.
And though FLSPs can argue motions for change in court when income is determinable by a T4 slip and line 150 income, the question of income in those cases can be more complicated and that documentation is not always an accurate representation of it, she says.
"Because family law matters – at first blush – may appear to be simple, if we have a family legal service provider working on this file, they might realize too late that it's complex, and then they have to transfer to a lawyer because now it's out of their scope."
The FLSPs' narrow scope of practice does not represent the issues for which the majority of self-represented litigants are appearing in court, says Russell Alexander, founder and senior partner at Russell Alexander Collaborative Family Lawyers.
"It's more cosmetic than substantive," he says.
Galbraith says he is concerned that the FLSP license is "opening the door" for more access to the family court system for non-lawyers.
"You need to be a lawyer to be able to help navigate clients through the complexities of family law decisions," he says. "When you start giving them advice on how to fill out a form, it's inevitable that the paralegals will slip into giving legal advice for which they won't have any training or experience or education in."
"It's pretty hard to just sit down and fill out a form without questions arising and legal advice being offered by the paralegals who don't have the education or training to be able to give that legal advice. To me, it's a slippery slope."
The pandemic provided an access-to-justice "silver lining," by forcing the courts to operate virtually, says Alexander. It eliminated travel costs for litigants in north and rural communities. It also allowed litigants from those areas to access legal-aid lawyers from the major centres, such as Ottawa and Toronto, which have more lawyers willing to accept legal-aid certificates. And remote hearings significantly stretched a litigant's legal budget because lawyers did not have to travel to and from courthouses and sit around and wait for their hearing.
"During the pandemic, we saw a decrease in the number of self-represented litigants in family court," says Galbraith. "The cost of retaining a lawyer dropped significantly because lawyers and clients were accessing the court system virtually."
"I think the paralegal approach is a slippery slope for a number of reasons and my biggest current concern is access to justice," says Alexander. "It's not going to address the problem. The problem was being addressed through remote hearings and now, with the court asking lawyers to come back to in person hearings, we're losing that silver lining."
Alexander organized an online petition to call on the courts to shift back to online hearings, which has more than 1,400 lawyers signed on, and he and others recently met with Attorney General Doug Downey to discuss the issue.
Rather than enabling FLSPs to practice family law, resources should be directed toward improving technology at courthouses, and improving training for judges, court clerks, registrars, and other stakeholders in the administration of justice, he says.
Unifying the courts would make family law more efficient, says Primero-Pimentel. Currently, the Superior Court of Justice deals with property, but adoption and child protection cases must go through the Ontario Court of Justice.
It is also important to educate the public about the lower-cost options they have, she says. For example, there is JusticeNet, where people can find lawyers with lower fees, and the Family Law Limited Scope Services project, which was established by Ontario family lawyers to respond to the access-to-justice need.
Galbraith points to unbundled services, mediation, and collaborative practice as further aids to the access-to-justice problem.
"You can look at what other jurisdictions are doing," says Alexander.
Recently introduced legislation in Saskatchewan allows parents to determine initial child support amounts with the Child Support Service, rather than in court. "Rather than having paralegals do these motions to change, it could just be done administratively," he says.
There are also justice hubs emerging in the U.S., where public locations like libraries and municipal facilities are used for people to remotely access the justice system.
The license that the LSO approved gives FLSPs the ability to assist clients with process navigation, which includes informing them of applicable court procedures and filing deadlines.
In divorces, the license will permit FLSPs to complete the application for joint/uncontested divorces but does not allow them to do annulments, claims for corollary relief, motions to sever the divorce from corollary relief, and to act where a party resides outside of Canada.
For motions to change child support, FLSPs will be able to complete the paperwork and argue the matter in court, if "income can be determined in accordance with an employer issued T4 slip and line 150 income." But FLSPs they cannot handle "special and extraordinary expenses;" "deviations from child support amounts defined in the Child Support Guidelines;" or "income determination issues, including third-party experts."
Under enforcement, FLSPs can respond to proceedings to enforce support payments, but cannot bring motions for warrants for committal.
Prior to the vote, motion-sponsor and Bencher Cathy Corsetti said that she did not believe the practice scope represented the extent of paralegal capability in family law, nor that the measure would significantly improve access to justice. But she said that she was confident that the FLSP license will expand over time, and Convocation had to start somewhere. "Family Law litigants are desperate for help. Let us act now and start providing that help," she told her fellow Benchers.
The motion, which Corsetti brought with Bencher Doug Wellman, included a requirement that the Access to Justice Committee review the license within three years of its implementation.